This 7.3% Yielder Grows Its Payout at 20% Per Year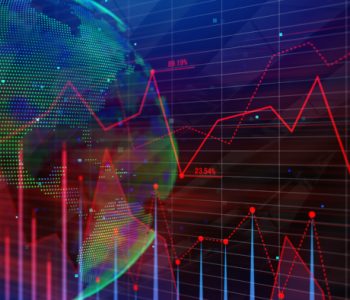 iStock.com/Peshkova
The Most Overlooked Dividend Growth Stock?
In today's market, a safe yield of over seven percent is already a rare find. What's even rarer is that today's high-yield stock is also growing its payout at a double-digit clip.
I'm talking about Oasis Midstream Partners LP (NYSE:OMP), a master limited partnership headquartered in Houston, Texas. It was created by petroleum and natural gas exploration and production company Oasis Petroleum Inc. (NYSE:OAS) to own, develop, operate, and acquire a diversified portfolio of midstream assets.
Most people have never heard of Oasis Midstream Partners LP because it is a very new name in the stock market. The partnership completed its initial public offering (IPO) in September 2017, so OMP stock has been trading for just over a year.
Still, while Oasis Midstream Partners doesn't have a long history in the stock market, it already has a solid track record of returning cash to investors.
You see, after the company went public, its first full-quarter distribution was $0.375 per unit. Since then, the partnership has raised the amount every quarter. With the latest distribution standing at $0.41 per unit, OMP stock's payout has grown by 9.3% since its IPO.
With Oasis Midstream Partners trading at $22.45 per unit, its quarterly distribution rate translates to an annual yield of 7.3%.
The best part is, investors purchasing OMP stock today will likely collect much higher yield on cost that the current numbers suggest. Earlier this year, the partnership positioned itself to grow distributions per unit annually at 20%. In the latest investor presentation, management extended OMP's organic 20% distribution per-unit growth rate past 2021. (Source: "August 2018 Investor Presentation," Oasis Midstream Partners LP, last accessed October 5, 2018.)
Earn a Safe Income Stream from This Energy Stock
If you think this kind of growth might be too aggressive for an energy stock, don't worry: Oasis Midstream Partners LP earns nearly all its revenue through 15-year, fixed-fee contracts. Thanks to this stable business model, the partnership is in a strong position to generate steady cash flows through thick and thin.
Just take a look at its latest earnings report and you'll see how safe the payout is.
In the second quarter of 2018, Oasis Midstream Partners generated $14.5 million in distributable cash flow; the amount was $3.2 million more than what was needed to meet its distribution obligations. As a result, the partnership achieved a distribution coverage ratio of 1.28 times in the second quarter, leaving plenty of room for safety. (Source: "Oasis Midstream Partners LP Announces Quarter Ended June 30, 2018 Earnings and Distribution," Oasis Midstream Partners LP, August 6, 2018.)
The good news does not end there. Management has raised their 2019 earnings before interest, tax, depreciation, and amortization guidance from $94.0–$97.0 million to $102.0–$108.0 million. Furthermore, the partnership expects its distribution coverage ratio to start at around 1.4 times in 2019 and reach 1.5–1.7 times for the remainder of that year.
The Bottom Line on Oasis Midstream Partners LP
At the end of the day, keep in mind that, thanks to the company's close relationship with its sponsor, Oasis Petroleum Inc., there could be plenty of drop-down acquisition opportunities. Furthermore, Oasis Petroleum has granted OMP a right of first offer with respect to its retained interests in any other midstream assets that it elects to build and sell in the future.
With a growing business, a well-covered 7.3% yield, and upcoming payout increases, Oasis Midstream Partners LP looks like a great opportunity for dividend growth investors.