62 Consecutive Dividend Hikes from a Company You Likely Haven't Considered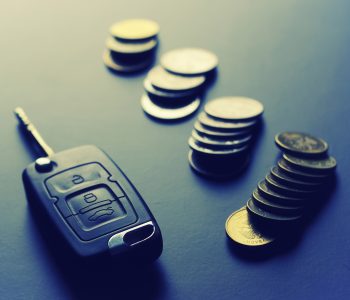 iStock.com/alexkich
Dividend King Continuing its Track Record
Considering what happened to Detroit's "Big Three" automakers in the last financial crisis, the automotive industry doesn't seem to be the best place to earn recession-proof dividends. Indeed, due to the cyclical nature of new car sales, even well-run automakers can experience significant volatility in its revenues and profits through the economic cycle.
However, that doesn't mean income investors should ignore the sector completely. In particular, there's one company in the automotive industry that has an amazing track record of raising its dividends: Genuine Parts Company (NYSE:GPC).
Headquartered in Atlanta, Georgia, Genuine Parts Company is a distributor of automotive replacement parts. The company has been around for nearly nine decades and currently has more than 2,650 operations located throughout the U.S., Canada, Mexico, the Caribbean, Australia, and New Zealand.
Compared to other players in the automotive industry, Genuine Parts Company may not sound like a familiar name. But when it comes to returning cash to investors through dividends, few companies can match it.
On February 20, Genuine Parts Company announced that its board of directors approved a quarterly cash dividend of $0.72 per share, representing a seven percent increase from its previous payment. The dividend will be paid on April 2, 2018 to shareholders of record as of March 9. The announcement marked the 62nd consecutive year in which Genuine Parts Company has raised its annual dividend payout. (Source: "Genuine Parts Company Marks 62nd Consecutive Year Of Increased Dividends And Announces Officer Changes," Genuine Parts Company, February 20, 2018.)
Just think about that for a second. The world economy had plenty of ups and downs over the past six decades. In fact, quite a few automakers have gone out of business during this period. But nothing managed to stop Genuine Parts Company from raising its payout to income investors.
The company's rising dividends are backed by a growing business. In the fourth quarter of 2017, GPC generated $4.2 billion in revenue, representing an 11.3% increase year-over-year. In full-year 2017, the company's sales grew six percent from the prior year to $16.3 billion. (Source: "Genuine Parts Company Reports 2017 Sales And Earnings For The Fourth Quarter And Full Year," Genuine Parts Company, February 20, 2018.)
And the best could be yet to come. For 2018, GPC's management expects the company to grow its sales by another 12% to 13%, while diluted earnings are expected to come in at between $5.60 per share and $5.75 per share.
If GPC achieves the midpoint of its guidance, it would earn a profit of $5.675 per share. Given its new annual dividend rate of $2.88 per share, achieving the midpoint of its earnings per share guidance would allow the company to have a payout ratio of just 50.7%. Such a conservative payout ratio would not only leave a wide margin of safety, but also give the company plenty of room for future dividend increases.
Trading at $91.78 apiece, GPC stock offers an annual dividend yield of 3.13%.
Ultimately, you can find stocks with higher dividend yields. But when it comes to providing investors with consistent dividend growth, Genuine Parts Company is right up there with the best.