Got $5,000? 3 High-Yield Dividend Stocks Paying Up to 12.4%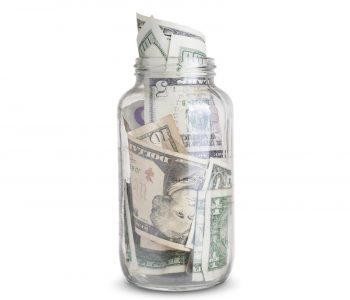 These High-Yield Dividend Stocks Deliver Reliable Income
If someone handed you a $5,000 bonus, what would you do with it?
Sadly, I suspect many would blow such a windfall on a vacation, new furniture, or dinners out. For others, the extra cash would just keep their financial heads above water. Thanks to the COVID-19 lockdown, many people could use the extra cash to pay overdue bills or other expenses.
But for those of us in a more comfortable financial position, five G's could put a dent into any savings goal. That's extra-important for those of us who haven't started stashing any cash away for retirement whatsoever.
And the best place to put that money? You could do worse than to start investing in high-yield dividend stocks.
The idea being that investors can win in two ways. First, they immediately start generating a respectable stream of passive income. And second, their money can potentially grow over time through capital gains.
So, for those of you looking to get started, here are three top high-yield dividend stocks to consider investing $5,000 in.
Sunoco LP
I love turnaround situations. From time to time, even the best businesses get into trouble. During these periods, you can sometimes scoop up wonderful, albeit slightly damaged, assets at steep discounts.
Case in point: wholesale fuel distributor Sunoco LP (NYSE:SUN). A string of expensive acquisitions left the business mired in debt. As a result, interest payments started taking a big bite out of the partnership's cash flows, thereby putting the distribution at risk.
Management, however, has taken steps to fix the situation. Over the past year, Sunoco has started slashing costs, selling off non-core assets, and paying down debt. All of which, if things go as planned, should leave the business on a firmer financial foundation.
In the meantime, investors will get well compensated for the risks they're taking. Today, Sunoco stock pays a quarterly distribution of almost $0.83 per unit. That comes out to an annual yield of 12.4%.
Iron Mountain Inc
The COVID-19 crisis has hammered millions of businesses. But through the health crisis, government lockdowns, and economic gloom, some firms have continued to thrive.
Iron Mountain Inc (NYSE:IRM) presents a textbook example. The real estate investment trust (REIT) provides a place for companies to store important documents and other assets. And in recent years, management has padded that income stream further by expanding into digital data centers.
It's a pretty predictable business. Much of Iron Mountain's customer base consists of Fortune 500 companies, which tend to pay their bills on time. And because moving documents from site to site is such a hassle, Iron Mountain executives have no problem raising prices year after year.
As you might expect, this translates into a lucrative income stream. Over the past decade, Iron Mountain has grown the size of its payout almost 10-fold. And today, IRM units sport a robust 8.5% dividend yield. (Source: "Dividend History," Iron Mountain Inc, last accessed August 6, 2020.)
Enbridge Inc
If you like earning steady dividends, you'll find fewer high-yield dividend stocks more reliable than Enbridge Inc (NYSE:ENB).
The company is one of the largest owners of energy pipelines in North America. This network moves over three million barrels of oil and natural gas every day. Management supplements this business through a collection of processing, power generation, and crude storage businesses. (Source: "Enbridge Quick Facts," Enbridge Inc, last accessed August 6, 2020.)
In other words, Enbridge doesn't represent a bet on raw commodities like your typical oil drilling stock. Instead, the company generates steady fee income from its collection of storage and transportation assets. That results in steady cash flow, whether a barrel of crude trades for $20.00 or $200.00.
Yet despite this predictable income stream, investors have thrown Enbridge shares in with the rest of the struggling oil patch. ENB stock has traded sideways for the better part of five years, despite its growing income stream. And today, this high-yield stock comes with an upfront payout of 7.1%, almost double its historical average.
Income hunters may want to take notice.