5 Top Health-Care Dividend Stocks for 2023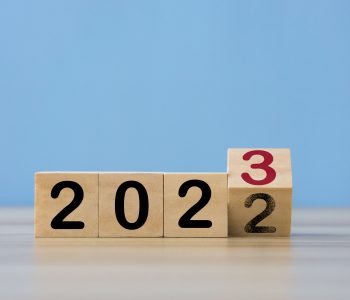 Why Health-Care Dividend Stocks Are Appealing Right Now
When it comes to finding excellent stocks that pay reliable dividends, one of the best places to look is the health-care sector.
Health-care stocks are usually found in a diverse investment portfolio because of the sector's strong global appeal, regardless of where we are in the economic cycle. During recessions, people tend to cut back on discretionary spending, but they don't forgo products related to health care, such as prescription drugs, cold medicine, bandages, baby care products, and toothpaste.
Moreover, with a growing and aging population, certain medical conditions are more prominent today than they were years ago (e.g., diabetes, obesity, and high blood pressure).
This, coupled with rising income levels, is why the broader health-care sector is projected to experience significant growth over the coming decades.
Health-related spending accounted for 16.9% of the U.S.'s gross domestic product (GDP) in 2018. By 2030, health expenditures are forecast to outpace GDP growth in almost every country in the Organisation for Economic Co-operation and Development (OECD). Health-care spending per capita across the OECD is expected to rise from 8.8% of GDP in 2018 to 10.2% of GDP in 2030. (Source: "Health Spending Set to Outpace GDP Growth to 2030," OECD, last accessed December 22, 2022.)
Four key subsegments of the health-care industry are:
Health-care services and facilities
Medical devices, equipment, and hospital supply manufacturers
Medical insurance, medical services, and managed care
Pharmaceuticals and related segments
How Do Health-Care Stocks Do During Recessions?
Economic headwinds and recessions are no match for the health-care sector. Health-care stocks aren't recession-proof, but they are recession-resilient and generally bounce back more quickly than other types of stocks.
As mentioned earlier, people don't usually cut back on essentials like those provided by the health-care industry. As a result, recessions and other events don't have a lasting negative impact on health-care companies' financials. Furthermore, during recessions, investors tend to pay more attention to companies' fundamentals like revenues, earnings, and cash flow.
Therefore, during economic downturns, investors might turn their backs on riskier technology stocks and focus more on the shares of so-called boring blue-chip health-care companies with strong balance sheets.
With inflation still at decades-high levels and analysts predicting a recession in 2023, there might be no better time to consider health-care stocks—especially those that pay reliable dividends.
5 Best Dividend Health-Care Stocks
There are thousands of health-care stocks on the market. For investors who seek capital appreciation and frothy dividends, here are five of the top ones.
| | | | |
| --- | --- | --- | --- |
| Company Name | Stock Ticker | Industry | Dividend Yield |
| Pfizer Inc. | NYSE:PFE | Drug Manufacturing | 3.1% |
| Patterson Companies, Inc. | NASDAQ:PDCO | Medical Distribution | 3.6% |
| Viatris Inc | NASDAQ:VTRS | Drug Manufacturing | 4.2% |
| Walgreens Boots Alliance Inc | NASDAQ:WBA | Pharmaceutical Retail | 4.7% |
| GSK plc | NYSE:GSK | Drug Manufacturing | 5.2% |
Pfizer
Pfizer Inc. (NYSE:PFE) is a pharmaceutical behemoth that makes everything from medicines to vaccines to consumer health-care products. The New York City-based company has operations in 50 countries, but half of its revenues come from the U.S.
Some of its most well-known products are "Zoloft" (anti-depression), "Viagra" (anti-erectile-dysfunction), "Xanax" (anti-anxiety), and "Paxlovid" (anti-COVID-19). (Source: "Products," Pfizer Inc, last accessed December 22, 2022.)
Pfizer also currently has 112 drugs in various stages of development.
The company aims to generate $25.0 billion in risk-adjusted revenues through business development by 2030. The company says its 15 internally developed projects alone could result in $20.0 billion in sales in 2030. (Source: "PFE.N – Pfizer Inc Pfizer Near-Term Launches + High-Value Pipeline Day Call," Pfizer Inc, December 12, 2022.)
Pfizer expects to generate $10.0 to $15.0 billion from its mRNA vaccines, including flu vaccines, flu/COVID-19 combination vaccines, and shingles vaccines. The company also expects to eventually make $1.0 billion in annual sales from its obesity and Type 2 diabetes drug that's under development.
Thanks to its high earnings growth, Pfizer currently pays quarterly dividends of $0.40 per share, for a yield of 3.1%. Pfizer has raised its dividend annually for the last 12 consecutive years. With a payout ratio of just 30.5%, that trend should continue.
Patterson Companies
Patterson Companies, Inc. (NASDAQ:PDCO) sells dental and animal health-care products (e.g., pharmaceuticals, vaccines, parasiticides, diagnostics) to customers in the U.S., the U.K., and Canada.
In fiscal 2022, the company reported total sales of $6.5 billion. Of that, 61% ($1.0 billion) came from animal health and 39% (2.5 billion) came from dental. (Source: "Investor Relations," Patterson Companies, Inc., last accessed December 15, 2022.)
The company's fiscal 2022 net income went up by 30% year-over-year to $203.2 million, or $2.06 per share. (Source: "Patterson Companies Reports Fiscal 2022 Fourth Quarter and Year End Operating Results," Patterson Companies, Inc., June 29, 2022.)
During fiscal 2022, Patterson Companies, Inc. returned $136.1 million to its shareholders through dividends and share repurchases. The company's payout ratio is a paltry 51.2%. That's more than enough to cover its current quarterly dividend of $0.26.
Viatris
Viatris Inc (NASDAQ:VTRS) is a global health-care company that was formed from a merger between Mylan N.V. and Pfizer Inc.'s "Upjohn" business unit in November 2020. Viatris makes generic versions of branded drugs after patents and other exclusive deals have expired. (Source: "Strategic Update" Viatris Inc, November 7, 2022.)
The company sells its own oncology, immunology, endocrinology, ophthalmology, and dermatology products to patients in more than 165 countries and territories. Its products include more than 1,400 approved molecules across a range of key therapeutic areas. (Source: "Viatris Reports Strong Fourth Quarter and Full-Year 2021 Financial Results," Viatris Inc, February 28, 2022.)
Although Viatris went public in November 2020, it only started paying quarterly dividends in May 2021. Its first payout was $0.11 per share. In February 2022, it raised that quarterly dividend by nine percent to $0.12 per share.
Viatris Inc has been able to initiate and raise its quarterly dividend because it achieves excellent financial results, either meeting or exceeding its guidance. This includes high cash flow and approximately $700.0 million in new product revenue. Management believes this should help the company return more capital to shareholders through share repurchases and dividend growth.
Walgreens Boots Alliance
Walgreens Boots Alliance Inc (NASDAQ:WBA) is an integrated health-care, pharmacy, and retail company serving millions of customers in 13,000 locations across the U.S., Europe, and Latin America. The company's largest presence is in the U.S., where it has 8,886 drugstores. Its stores are the largest retail health, pharmacy, and daily living destination in the U.S. and Europe. (Source: "About Us," Walgreens Boots Alliance Inc, last accessed December 22, 2022.)
When it comes to dividends, few health-care stocks can challenge Walgreens Boots Alliance stock. During the depths of the COVID-19 pandemic, with rolling business shutdowns and an economic downturn, Wall Street was on eggshells. Walgreens Boots Alliance, however, boosted its dividend by two percent to $0.4675 per share during the summer of 2020. (Source: "Dividend History," Walgreens Boots Alliance Inc, last accessed December 22, 2022.)
Given that most companies lowered or suspended their distributions during the COVID-19 pandemic, Walgreens Boots Alliance's dividend increase was a big vote of confidence in the company's business.
In August 2022, the company hiked its quarterly dividend to $0.48 per share. In October, it maintained it at the same level. The company typically raises its dividend every summer. (Source: "Walgreen Boots Alliance Declares Quarterly Dividend," Walgreens Boots Alliance, Inc, October 27, 2022.)
Walgreens Boots Alliance and its predecessor company, Walgreen Co., have paid dividends for 360 straight quarters (more than 90 years) and raised its dividend for 47 consecutive years.
GSK
GSK plc (NYSE:GSK), formerly GlaxoSmithKline plc, changed its name in May 2022. The company, which was founded in 1715, is headquartered in Brentford, England.
GSK develops pharmaceutical products including vaccines, over-the-counter medicines, and health-related consumer products in the UK, the U.S., and other countries. Its vaccine portfolio is the broadest in the industry. Its 20+ vaccines include those that help protect people from meningitis, shingles, the flu, polio, and measles. (Source: "GSK at a Glance," GSK plc, last accessed December 22, 2022.)
GSK has developed cancer medicines, including ones for ovarian cancer, endometrial cancer, and multiple myeloma. The company received three major product approvals in 2021—for treatments of endometrial cancer, COVID-19, and HIV.
Other highlights for GSK plc include:
Being granted 17 major approvals since 2017
Having more than 60 vaccines and medicines in its pipeline
Having 23 potential new vaccines and medicines in Phase 3 and registration since 2017
Marketing three cancer therapies and having other cancer therapies in development
Working on 28 projects that target priority pathogens, including those deemed "critical" and "urgent" by the World Health Organization (WHO)
Generating nearly $39.0 billion in sales in 2021
GSK expects its full-year 2022 sales to grow in the range of eight percent to 10% and its adjusted operating profit to grow in the range of 15% to 17%. (Source: "Third Quarter 2022," GSK plc, November 2, 2022.)
GSK stock currently pays a quarterly dividend of $0.47 per quarter.