5 Top Dividend Stocks Yielding Up to 19.4%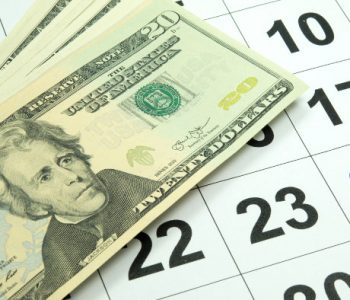 iStock.com/Stadtratte
Top Dividend Stocks Right Now
Stocks got clobbered last week, but you probably knew that already.
Analysts fear that President Donald Trump's import tariffs could spark inflation. A trade war with the rest of world, they reason, could also grind economic growth to a halt.
And they have good reason to be worried. Protectionist policies represented one of the biggest factors for deepening the Great Depression. And, with nations planning to retaliate against the U.S., American exporters could get hammered.
So if business flatlines, what should we do with our money? You could do worse than bet on dividends. That's because, if stocks deliver less in the way of capital gains, you can still earn respectable returns from distributions.
The only good news? The recent crash has boosted yields for some of my favorite dividend payers. For those who can stomach the risk, now might be a good time to put some money to work. Here are five stocks to look at:
| | | |
| --- | --- | --- |
| Company | Market Cap | Yield |
| BP Prudhoe Bay Royalty Trust | $422.7M | 19.4% |
| AmeriGas Partners, L.P. | $3.8B | 9.1% |
| TC Pipelines, LP | $3.4B | 8.1% |
| Welltower Inc | $19.6B | 6.6% |
| Colgate-Palmolive Company | $60.6B | 2.3% |
(Source: Google Finance.)
Let's do a quick rundown of these stocks.
BP Prudhoe Bay Royalty Trust (NYSE:BPT) owns a stake in a few dozen Alaskan oil wells. Most drillers reinvest their profits back into operations, hoping to find more gushers. BPT, in contrast, is content to milk its operations, funneling every penny straight to owners. For unitholders, this has created a true cash cow. The royalty trust pays out some of the largest distributions around, with a yield recently topping 19.4%. Those payments will keep rolling in until the wells run dry.
You don't need a PhD. to understand AmeriGas Partners, L.P. (NYSE:APU); it's a well-run propane distributor serving millions of customers across the country. Those customers heat their homes and you get a dividend check—a dividend, by the way, that has rolled in for 18 straight years. It's simple, but lucrative. If the economy sputters, this partnership will crank out some of the best returns out there.
TC Pipelines, LP (NYSE:TCP) churns out one of the highest yields you can find today. Investors also look down on this stock because future growth will be so-so at best. Pipeline revenues increase slowly but relentlessly each year, though that growth rate won't get most people out of bed. But, with a yield this high, shareholders who patiently reinvest their dividends will likely crush the market as the years go by. It's a wonderful thing to watch.
Looking forward, few businesses will make as much money as senior housing owners like Welltower Inc. (NYSE:WELL). More than 10,000 baby boomers turn 65 each day. Many will need living arrangements of one kind or another to help with various activities. That will likely mean higher rents, higher occupancy rates, and higher dividends for shareholders.
Colgate-Palmolive Company (NYSE:CL) has paid out a dividend for over a century. In fact, this company has managed to mail out a check to shareholders every year since 1895, when President Grover Cleveland sat in the White House. Think of everything that has happened over that time: two World Wars, the Great Depression, the dotcom bubble, the financial crisis, and so on. If Colgate-Palmolive Company could make it through all that, I suspect they'll survive any Trump tariffs.