5 Safe Retirement Investments Yielding Up to 12.6%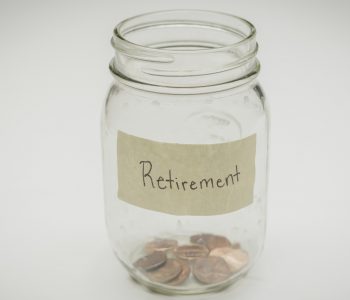 iStock.com/heller181
Where to Find Income Now
Some of the most common questions I get from readers nowadays concerns income.
Questions like, "Rob, I'm approaching 65. Where can I find safe retirement investments that will give me an annual yield of five to seven percent?"
The short answer? Nowhere. Assuming by "safe" you mean zero risk of loss, you won't find anything that pays out that much.
Checking accounts yield next to nothing. GICs pay out only around two percent a year. And thanks to the Federal Reserve, most bonds yield less than three percent.
At these rates, you can forget about funding a nice retirement. Income investors will struggle to keep up with the rising cost of living. Retirees need something to make up the difference.
Thankfully, there are answers.
As regular readers know, I often tout dividend stocks as a retirement investment. If you can build a portfolio of names yielding four to six percent, you can nail down a tidy income.
Better still, stocks also come with built-in inflation protection. As the cost of living goes up, dividend payments often rise in lockstep.
Of course, these investments aren't sure things. Stock prices can swing wildly from day to day. And, from time to time, companies do cut their payments to shareholders.
The trick? Conservative investors can do well by sticking to recession-proof businesses with entrenched market positions.
So, to help get you started, I've picked out five of my favorite retirement investments. All of these stocks offer good payouts, safe income, and growing dividends. For retirees in search of yield, they represent a good place to begin.
| | | |
| --- | --- | --- |
| Company | Market Cap | Yield |
| Welltower Inc. | $20.7B | 6.5% |
| HCP, Inc. | $11.0B | 6.4% |
| Iron Mountain Inc | $9.3B | 7.2% |
| TC PipeLines, LP | $1.8B | 10.4% |
| Government Properties Income Trust | $1.4B | 12.6% |
(Source: Yahoo! Finance, last accessed May 23, 2018.)
Let's say a few words about these stocks.
Regular readers have heard our bullish thesis on healthcare before. Each day, 10,000 baby boomers in America turn 65. And as this group enters their "golden years," they need more tests, more medicine, and more doctor's visits. For investors, this trend is one of the greatest opportunities of a generation.
Senior housing landlords like Welltower Inc (NYSE:WELL) and HCP, Inc. (NYSE:HCP) have positioned themselves right in the middle of this boom. An older America will need more of everything from nursing homes and retirement communities to medical offices and assisted living facilities. For property owners, this has resulted in lower vacancy rates, higher rent fees, and growing dividends.
Things are pretty straightforward with Iron Mountain Inc (NYSE:IRM). The company is the world's largest provider of records and data storage. Customers pay their bills each month, you get a 7.2% dividend—a dividend, by the way,  that has rolled in like clockwork for 32 consecutive quarters. If the economy stalls, recession-proof businesses like Iron Mountain will deliver some of the best returns around.
Pipeline owners like TC PipeLines, LP (NYSE:TCP) constitute the ultimate cash cow businesses. Sure, new routes can cost billions to construct, but once you have one up and running, a pipeline doesn't cost much to maintain. Ongoing expenses come in at just a fraction of revenues and, because these companies lock in customers to fixed, long-term contracts, analysts can easily predict future cash flows.
Government Properties Income Trust (NASDAQ:GOV) is easy to wrap your head around. Management buys up properties, collects rent from tenants, and passes on the income to owners. And because tenants usually pay on a monthly basis, GOV mails out distribution checks to unitholders on the same schedule. But unlike traditional rental units, executives only invest in government office buildings. For owners, this strategy has resulted in higher returns and more predictable income.
What are your favorite retirement investments? Fire away in the comments below.