Investment Income: 5 Monthly Dividend Stocks Yielding Up to 16%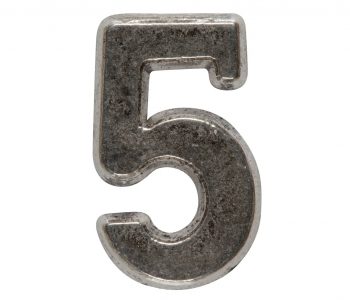 These Monthly Dividend Stocks Pay High Yields
If I could show you how to earn regular, monthly investment income from your portfolio, would you be interested?
As regular readers know, I'm a big advocate for income investing. But traditional investments like bonds and bank CDs have one big drawback: infrequent payouts. Most fixed-income securities only pay investors once or twice a year.
Dividend stocks do a little bit better, paying shareholders on a quarterly basis. But for those of us who count on our investment income to pay monthly bills, even that schedule can be inconvenient.
Thankfully, there's a solution.
Over the past few years, a growing number of companies have abandoned the traditional quarterly or semi-annual payment schedule. Instead, more businesses have started sending out checks to shareholders on a monthly basis.
This is a win-win situation. Companies gain a loyal shareholder base and investors can better match their income to their expenses.
To help get you started, I have highlighted five of my favorite monthly dividend stocks in the table below.
| | | |
| --- | --- | --- |
| Company | Market Cap | Yield |
| Permianville Royalty Trust | $66.0 Million | 16% |
| Cross Timbers Royalty Trust | $51.0 Million | 9.9% |
| Main Street Capital Corporation | $2.8 Billion | 5.7% |
| Shaw Communications Inc | $11.0 Billion | 4.5% |
| Realty Income Corp | $24.0 Billion | 3.7% |
(Source: Yahoo! Finance, last accessed January 9, 2020.)
To be clear, this list doesn't represent a series of "buy" recommendations. It does, however, serve as a great starting point for further research.
Let's say a few words about these monthly dividend stocks.
Permianville Royalty Trust (NYSE:PVL) and Cross Timbers Royalty Trust (NYSE:CRT) are considered cash cows. Rather than exploring for new sources of oil and gas, these firms are content to milk their existing wells for oversized profits. That explains why they pay out some of the highest yields around.
Of course, their oil wells, and the distributions they fund, will eventually run dry. Their cash flows also swing wildly from year to year with the ups and downs of energy prices. But for investors who understand the risks up front, royalty trusts can make for attractive investment income streams.
Main Street Capital Corporation (NYSE:MAIN) has discovered the sweet spot in the U.S. economy. Over the past few years, management has built a lucrative business lending to mid-sized companies across the country.
Given that these customers run profitable businesses, they have low default rates. But because the segment is often ignored by big banks, Main Street can charge above-average interest rates. As a result, the company has generated outsized returns year after year.
You have a simple story with Shaw Communications Inc (NYSE:SJR). The company provides cable, telephone, and Internet service to millions of customers across western Canada.
Shaw's customers pay their bills each month and investors get dividend checks. High barriers to entry keep competitors out and profit margins thick. As a result, Shaw shares have topped the list of Canadian dividend stocks for over a decade.
Realty Income Corp (NYSE:O) is unique among retail landlords. Management signs most of their rental agreements on what analysts in the business call a "triplenet" basis. This means tenants, not Realty Income, pay for maintenance, renovations, and property taxes. As a result, almost every dollar that executives collect in rental income flows straight to the bottom line.
And because tenants pay rent on a monthly basis, it's no surprise to see Realty Income pay shareholders in the same manner.