5 Monthly Dividend Stocks Yielding Up to 12%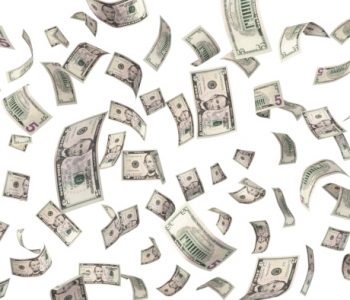 iStock.com/NosUA
Top Monthly Dividend Stocks
Do you want monthly income? A growing number of companies are now set up to serve you.
Many investors rely on their investment portfolios to fund their retirement. For them, dividend stocks are a natural choice, given their regular payments and potential share price gains. And since most companies have long track records of boosting their payouts, they also serve as a nice inflation hedge.
Dividend stocks come with one drawback, however: businesses tend to make payments to shareholders only on a quarterly basis. That might be fine for the company, but it doesn't work out great for retirees. Trying to balance quarterly dividends with monthly bills is doable, but not always convenient.
Thankfully, a growing number of firms have started paying dividends on a monthly schedule. The switch is a real win-win for everyone involved: companies gain a loyal shareholder base, while investors can more easily manage their cash flow.
At the moment, only a few dozen companies pay monthly dividend stocks; most of these are ex-income trusts or other special investment vehicles. But as the distribution schedule becomes more conventional, additional firms add themselves to this group each year.
To help get you started, I've highlighted five of my favorite monthly dividend stocks. The table below doesn't constitute a list of "buy" recommendations, but only a place to begin further research. All five of these stocks, however, pay reliable monthly dividends and boast decent yields.
| | | |
| --- | --- | --- |
| Company | Market Cap | Yield |
| Gladstone Land Corporation | $206.0 Million | 4.4% |
| Shaw Communications Inc | $9.8 Billion | 4.6% |
| Realty Income Corp | $16.5 Billion | 4.7% |
| Pembina Pipeline Corp | $17.7 Billion | 5.1% |
| AGNC Investment Corp | $8.9 Billion | 11.5% |
(Source: Yahoo! Finance, last accessed October 2, 2018.)
Let's say a few words about these monthly dividend stocks.
Gladstone Land Corp (NASDAQ:LAND) is a real estate investment trust (REIT) that buys, manages, and rents out farmland. It currently owns interests in about 154,000 acres of agricultural land nationwide. Rather than work the land itself, Gladstone rents out its properties to farmers in exchange for an upfront payment. Most of these rental profits get passed straight to shareholders in the form of a monthly distribution, which comes out to about $0.04 per unit. On an annual basis, that represents a yield of 4.4%.
Owning a Canadian telecom company like Shaw Communications Inc (NYSE:SJR) could potentially amount to a license to print money. It would cost hundreds of billions of dollars to build a viable competitor from scratch, and even if you could cough up that kind of dough, regulators prevent international competition from entering the market. As a result, Canada's top four businesses control more than 95% of subscribers. The industry earns some of the highest profit margins of any telecom industry in the world—bad news for Canadians, but great news for shareholders. Shaw pays out one of the biggest, safest dividends in the marketplace, in addition to cranking out ongoing capital gains.
It's difficult to write a story on monthly dividend stocks without mentioning Realty Income Corp (NYSE:O). This REIT literally trademarked the term "monthly dividend company," which goes to show just how seriously this company takes rewarding shareholders. At the time of this writing, Realty Income has paid 578 consecutive monthly dividends. Moreover, management has boosted the distribution 84 quarters in a row. That kind of track record will soon earn Realty Income a place on the elite list of "dividend aristocrats."
Pembina Pipeline Corp (NYSE:PBA) works like a toll road of the oil patch. The company owns thousands of miles of pipelines, transporting energy commodities from the wellhead to the marketplace. In exchange, Pembina earns steady fee income on every barrel of crude that flows through its network. The business model has worked out well for shareholders; since going public in 1997, Pembina has paid a distribution to shareholders every year. Today, shares yield a tidy 5.1%.
AGNC Investment Corp (NYSE:AGNC) is pretty simple to wrap your head around: this REIT borrows money from investors and invests the proceeds in mortgage-backed securities. To juice returns further, management exploits a substantial amount of leverage. The trust has the highest yield on this list because it also comes with the most risk. If short-term interest rates rise too quickly, AGNC's investment strategy can quickly become unprofitable. But for those who can stomach the ups and downs, mortgage REITs like AGNC can generate impressive income streams.