5 High Yield Dividend Growth Stocks to Watch in June 2017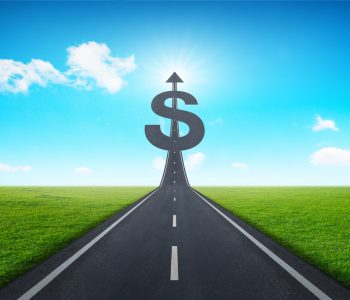 High Yield Dividend Growth
Today I will go through a list of high yield dividend growth stocks that you should consider watching. These are the best stocks that offer a high yield and also see growth in their dividends. In fact, my list includes one stock that is yielding more than six percent and has increased its dividend for 14 straight quarters!
Before going through my list of high yield dividend growth stocks to watch in June 2017, it's important to understand how a stock receives the "high yield" and "dividend growth" labels.
What Are High Yield Dividend Growth Stocks? 
High yield dividend growth stocks can be divided into two sub categories, high yield and dividend growth.
A high yield means receiving a higher return than average (benchmark) based solely on the dividend payment, namely the stock's current dividend yield.
In this case, the benchmark is the S&P 500 Index. This index is composed of the 500 largest companies listed on the New York Stock Exchange (NYSE) and NASDAQ. The S&P 500 is the best barometer, because investors from all over the world use it as a bellwether for how the U.S. economy is performing. The average dividend yield of all the stocks on the S&P 500 is 2.2%, so any stock above that would be classified as a high yielding stock.
Dividend growth stocks are those that see an increase in their payout on a per-share basis. A company would do this because its earnings are growing and it wants to reward shareholders. In these instances, there's a target payout ratio. A certain percentage of earnings will be paid out as a dividend.
This results in a higher average yield on the cost of the shares based on the purchase price. Dividend hikes also support the stock price, due to the growth and lower volatility via the stock's daily movement. Needless to say, this will provide many investors with peace of mind regarding their capital investment.
Below is a list of my picks for the best high yield dividend growth stocks for June 2017.
List of the Best High Yield Dividend Growth Stocks
| | | |
| --- | --- | --- |
| Company Name  | Stock Symbol | Dividend Yield |
| General Motors Company | GM | 4.58% |
| Farmland Partners Inc. | FPI | 5.02% |
| Macquarie Infrastructure Corp. | MIC | 6.74% |
| FBR & Co. | FBRC | 4.72% |
| Seagate Technology PLC  | STX | 5.90% |
1. General Motors Company
General Motors Company (NYSE:GM) is one of the largest automobile companies in the world, with a history of over 100 years.
There are two methods that the management team uses to reward shareholders. The first is the dividend payment. The dividend is reviewed annually in March and tends to get a boost with each review.
The second method is the repurchasing of shares. This is does not add money into shareholders' pockets directly, but it does affect their overall net worth. A tax-efficient method of rewarding long-term shareholders, buying back shares leaves fewer available for trading on the market and makes each remaining one worth more of the company. (Source: "Stock Repurchase Program," General Motors Company, last accessed May 24, 2017.)
Both methods can likely continue. For one, GM's payout ratio of 23% is very conservative. It provides flexibility to increase the dividend without putting the company in any financial trouble. The payout ratio also allows management to buy back more shares.
Second, the company is expected to enjoy growth from China, with 60 new vehicle models to be introduced to the market between 2016 and 2020. In the U.S. and other parts of the world, revenue growth is in the double-digits, if not higher. It's a long-term growth story, to be sure. (Source: "GM to Launch 18 Models in 2017 for Growth in China," General Motors Company, January 17, 2017.)
2. Farmland Partners Inc
Real estate has many different segments in which to make an investment, with wealth generated from the cash flow from the land and the appreciation of the land value. With that in mind, one company that investors should not ignore is Farmland Partners Inc (NYSE:FPI).
Farmland Partners is a very unique real estate company that owns high-quality farmland and other land that has the potential to be developed into farmland. Aside from the generated appreciation through land value, cash flow is generated via partnerships with those who use the land, who are researched and handpicked by Farmland Partners. These businesses are chosen to ensure that the business model is sustainable and that Farmland's partnerships are diverse, so there's no heavy reliance on one or two specific crops.
This strategy seems to be paying off, going by the financial statements. Over just the past five years, revenue has grown year-over-year and is up approximately 1,457%. This has helped with the dividend, which is paid quarterly and is growing. Given Farmland Partners' success, more dividend hikes are possible. (Source: "Farmland Partners Inc.," MarketWatch, last accessed May 24, 2017.)
Farmland Partners is structured as a real estate investment trust (REIT), which means that tax breaks are given to the business. However, this requires that the company pays out at least 90% of its earnings as dividends.
3. Macquarie Infrastructure Corp
Macquarie Infrastructure Corp (NYSE:MIC) owns and operates four different businesses across North America. Its business segments consist of airport services, energy distribution, bulk liquid terminals, and contracted power and energy facilities.
Operating in these business segments has helped management reward shareholders with growth in the share price and a dividend payment. For instance, the airport services business is across more than 60 airports and includes primary fuel and related services for both commercial airlines and individuals who own private jets. This is a steady income source for Macquarie, though it already has its footprint in airport infrastructure, which is quite difficult to enter.
Another division that generates very steady and reliable income is contracted power and energy facilities. There are contracts in place for 20 to 25 years, which means that Macquarie will generate revenue from this segment no matter how the economy is performing. Also note that this segment includes both solar and wind power used to generate electricity, which are assets that require a capital investment when first started, but then generate cash flow with little maintenance costs. (Source: "MIC Investor Factsheet," Macquarie Infrastructure Corp, August 1, 2016.)
The yield on MIC stock is higher than the S&P 500 Index which, as explained earlier, means that it is a high yield stock. It is also a dividend growth stock, having risen each quarter for the past 14 quarters. This increases the yield on the average cost of the purchase price as long as the shares are held.
4. FBR & Co
FBR & Co (NASDAQ:FBRC) is an investment bank and institutional brokerage company. Its main focus is on equity capital markets, with the company operating through its "Investment Banking," "Institutional Broker," and "Research and Principal Investing" segments. FBR's services include helping raise money through the equity and debt markets, advisory services, assistance with mergers and acquisitions, restructuring assistance, and more.
FBRC stock paid its first dividend in 2015 and has kept one in place ever since, now paying out on a quarterly basis. FBR also declared its first special dividend in 2017 in addition to the quarterly payment. This was the result of the completion of the merger with B. Riley Financial Inc. (NASDAQ:RILY). (Source: "B. Riley Financial to Acquire FBR & Co. to Form Dynamic Financial Services Firm with Unmatched Capabilities," FBR & Co, February 21, 2017.)
The business overlap will save FBR a lot on costs via a lower head count and number of offices. On the other end of things, the net income should grow, which will likely support a higher stock price and leave more money available for dividend payments. The acquisition will also increase FBR's market share in the investment banking and brokerage segment.
5. Seagate Technology TLC
It can be difficult to find an investment that offers both growth (share price) and income (steady dividend). However, at least one such company exists: Seagate Technology PLC (NASDAQ:STX).
Seagate is a technology company that provides electronic data storage technology and solutions. Its "Cloud Computing" segment, given that the cloud is the future of the industry, is growing, generating double-digit margins.
Seagate also has partnerships to broaden its service and product offerings, including with Microsoft Corporation (NASDAQ:MSFT). Additional collaborations, perhaps with some of Microsoft's other divisions, could serve as another revenue stream. (Source: "Fiscal Q3 2017 Supplemental Financial Information," Seagate Technology PLC, April 26, 2017.)
Even though the technology sector sees changes every day, management is ensuring that the company is staying relevant by investing less in —or outright eliminating—divisions that are generating low returns and/or growth. As a result, the company has saved money by lowering its total staff by approximately 20%. On the flipside, the investment dollars are going into segments of the business that are generating higher margins and more growth potential. (Source: Ibid.)
All this will help the share price to trade at a higher level, as well as help with the eventual review of the dividend policy. The dividend has increased regularly over the past six years, which signals to the markets that Seagate's administration is not shy about rewarding shareholders.