5 High-Dividend Stocks Yielding Up to 30%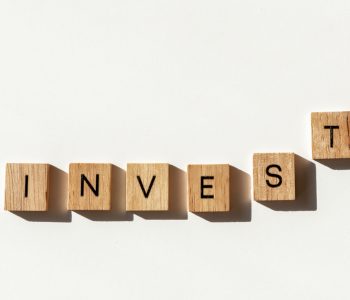 These High-Dividend Stocks Deliver Reliable Income
COVID-19 has rocked the U.S. economy, but you already knew that.
How long it will take for business to recover is the big question now. And while the details on possible vaccines look encouraging, there's good reason to believe that any rollout will take a year or more.
That could mean a tough slog for investors going forward. Rolling shutdowns will mean lackluster consumer spending, surging bankruptcies, and weak corporate profits. Not exactly the conditions needed for robust shareholder returns and surging stock prices.
So if COVID-19 keeps the U.S. economy mired in recession for another year, where should investors put their money? You could do worse than double down on high-yield dividend stocks. The idea is that, if the stock-price gains remain subdued for the foreseeable future, distributions can still carry you along with respectable returns.
I've highlighted five top high-dividend stocks in the following table:
| | | |
| --- | --- | --- |
| Name | Market Cap | Yield |
| Frontline Ltd | $1.3 Billion | 30% |
| Euronav NV | $1.7 Billion | 20% |
| VOC Energy Trust | $34.3 Million | 17% |
| The GEO Group Inc | $1.2 Billion | 14% |
| Phillips 66 Partners LP | $5.8 Billion | 14% |
(Source: Trading Central, last accessed November 19, 2020.)
Let's say a few words about these high-dividend stocks.
Frontline Ltd (NYSE:FRO) and Euronav NV (NYSE:EURN) both pay some of the highest upfront dividend yields around. Wall Street looks down on companies related to the energy sector because everyone knows growth over the next few quarters will be lackluster at best. The COVID-19 pandemic has hammered demand for energy commodities. And that has resulted in plunging revenues from oil tanker businesses.
That said, no one collecting 20%+ payouts deserves much in the way of distribution growth. For the time being, they're getting a big, fat payout that will likely not change much in the coming years. But with yields this high, investors who sit around cashing their checks won't need much in the way of share-price appreciation to earn a respectable return.
VOC Energy Trust (NYSE:VOC) represents the ultimate cash-cow operation. The partnership owns a collection of oil wells across the country. But rather than plowing profits from the business into new drilling programs, management is content to milk existing operations to fund an outsized distribution. Admittedly, that can make for a volatile income stream. And eventually, these cash flows will end as the wells run dry. But for investors who understand the risks up front, partnerships like VOC can be lucrative investments.
The ethics of investing in private prison stocks like The GEO Group Inc (NYSE:GEO) are a hotly debated topic. But there's one point about them that isn't up for debate: the highly-profitable income streams. GEO Group's incarceration business generates robust, recurring cash flow, which has funded one of the best distributions on Wall Street. And with the number of people locked up behind bars projected to continue growing, analysts expect that this partnership's payout will go in line.
You have a simple business with Phillips 66 Partners LP (NYSE:PSXP). The partnership owns thousands of miles of refined product pipelines across the U.S., which generate ample fee income. And because the cost to maintain these assets is only a fraction of sales, Phillips 66 can fund a robust distribution yield for unitholders. Low energy prices will reduce the pace of dividend bumps for the foreseeable future, but prospective investors can probably be content with a yield approaching 14%.