5 "Forever Assets" Paying Up to 7.4%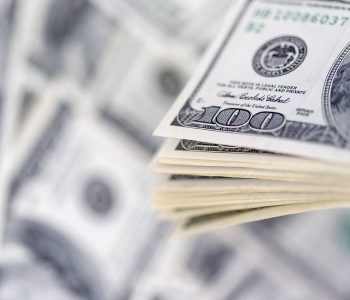 These Dividend Stocks Pay Reliable Income
The bottom has fallen out of dividend stocks in recent days, but you already knew that.
Why they've plunged is important. Analysts fear that a second wave of COVID-19 will lock down the global economy again, putting a dent in corporate profits.
That could happen. In states that reopened early, we have already seen a big spike in the number of coronavirus cases. That means the odds of a "V-shaped" economic recovery now look questionable at best.
So, if the government locks down the economy once again, what should you do with your portfolio? You could do worse than doubling down on "Forever Assets."
Forever Assets to Look at Now
For those of you who don't know, "Forever Assets" is a term I use to describe wonderful, dividend-paying stocks that have stood the test of time. These companies have rewarded shareholders not just for years or decades, but for generations. And through wars, depressions, and stagflation, they have continued to pay distributions to shareholders.
The good news? The recent market plunge has turned some of these dividend stocks into cash cows. In fact, there has never been a better opportunity to scoop up these elite companies on the cheap than now.
I've highlighted a few of my favorites in the table below.
| | | |
| --- | --- | --- |
| Company | Market Cap | Yield |
| Enbridge Inc | $62.8 Billion | 7.4% |
| TC Pipelines, LP | $56.1 Billion | 5.5% |
| Coca-Cola Co | $195.9 Billion | 3.6% |
| Hershey Co | $19.0 Billion | 2.4% |
| Ecolab Inc. | $58.0 Billion | 0.9% |
(Source: Google Finance, last accessed June 15, 2020.)
A few words about these dividend stocks…
Enbridge Inc (NYSE:ENB) and TC Pipelines, LP (NYSE:TRP) pay some of the highest yields around. Traders have given up on these stocks, because earnings growth looking forward will be scant at best. Low oil prices have caused North America's energy boom to grind to a halt. And with fewer barrels coming out of the ground, pipeline companies will collect less in the way of fee income.
But that doesn't mean these stocks don't represent lucrative investments. Because pipelines have little in the way of ongoing costs, these assets gush cash flow. Long-term contracts, which can stretch into decades, also mean these companies generate highly visible streams of income. That should allow names like Enbridge and TC Pipelines to continue funding their high-distribution yields for years to come.
The story at Coca-Cola Co (NYSE:KO) hasn't changed in decades. People have enjoyed the company's trademark drink for many, many years. This has allowed management to mail out checks to shareholders every year since 1895.
Investors have little reason to think that this tradition won't continue after the pandemic. And that means Coca-Cola's almost four percent yield looks really attractive.
It's pretty straightforward with Hershey Co (NYSE:HSY): it's a well-run power chocolate manufacturer that grosses over $8.0 billion in revenue annually.
In recent years, the company has emerged to be more of a snack food powerhouse, acquiring fast-growing labels like SkinnyPop, Pirate Brands, and One Brands. This expansion has resulted in lucrative returns for shareholders; the stock has posted a total return of 220% over the past decade. And the recent downturn could allow management to pad their brand portfolio further on the cheap.
If a second wave of COVID-19 does hit, few companies have positioned themselves better than Ecolab Inc. (NYSE:ECL). The St. Paul, Minnesota-based business has seen sales of soap, disinfectants, and other cleaning products soar in recent months. Management has added extra shifts at the company's manufacturing plants in a desperate bid to keep up with demand.
In all likelihood, this bump will likely continue in the coming weeks as more businesses open up while complying with stringent safety guidelines. And, more importantly, this should translate into a big dividend bump for shareholders.