5 Dividend Stocks to Buy and Hold Forever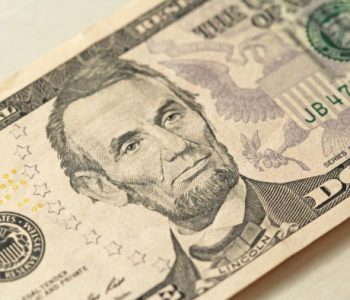 iStock.com/Ekaterina Lutokhina
These Stocks Yield Up to 14.2%
A large portion of the wealth in the Maritime region of Canada sits in the hands of the billionaire Irving family. Their empire reaches across the entire local economy, with operations in everything from lumber and newspapers to shipbuilding and oil refineries.
How did the family accumulate so much wealth? It all comes down to a rule that company founder K. C. Irving penned decades ago: never sell. Once the Irving family has acquired a business, selling off an asset is almost akin to abandoning a child.
The results have been nothing short of extraordinary. By quietly accumulating wonderful companies, K. C. managed to compound his wealth at an astounding clip over time. Canadian Business magazine estimates the family's fortune at $7.4 billion. (Source: "Canada's Richest People 2018: The Top 25 Richest Canadians," Canadian Business, November 9, 2017.)
Most of us will never play in the same league as the Irving family. Their story, though, provides a great investment lesson: nowadays, most people want to flip in and out of stocks for quick profits, but the real way to build wealth is to buy wonderful businesses and hold on for the long haul.
Of course, not just any company fits the bill. If you want to hold a stock forever, you need to identify a business with a timeless product, durable profit margins, and an entrenched market position. A long history of rewarding shareholders through dividends and buybacks is a big plus, too.
Not many firms make the cut. But for those willing to do some digging, you can find a few elite firms worthy of holding permanently. I've highlighted a couple of my favorite dividend stocks in the table below:
| | | |
| --- | --- | --- |
| Company | Market Cap | Yield |
| Buckeye Partners, L.P. | $5.5B | 14.2% |
| Enbridge Inc | $58.5B | 6.0% |
| Welltower Inc | $24.6B | 5.2% |
| Gladstone Land Corp | $222.6M | 4.0% |
| Union Pacific Corporation | $111.9B | 2.1% |
Source: Yahoo! Finance
Let's say a few words about these dividend stocks.
Enbridge Inc (NYSE:ENB) and Buckeye Partners, L.P. (NYSE:BPL) both crank out some of the highest dividends around. These businesses have also fallen out of favor with investors because future earnings growth looks so-so at best. Low oil prices have taken the wind out of the pipeline business, and what growth the industry might generate could get sideswiped by new tax rules.
But here's what traders forget: due to the nature of the pipeline business, these operations represent quiet monopolies. And once you have a route buried underground, they don't cost much to maintain. As a result, pipelines throw off an outrageous amount of cash year in and year out. With yields so high, patient investors will quietly beat the pants off the broader market as time ticks by.
Welltower Inc (NYSE:WELL) could become a big story over the coming decade. Each day, 10,000 baby boomers turn 65. As the population ages, we're going to need more nursing homes, more medical centers, and more retirement communities. Welltower's existing portfolio of senior living centers should benefit from lower vacancy rates and higher rents. Today, units already pay out a 5.2% yield, but over time, I expect this distribution to grow significantly.
Things are pretty straightforward with Gladstone Land Corp (NASDAQ:LAND). This partnership buys agricultural land, rents it out to farmers, and passes on the income to investors. While farmland has all the investment sex appeal of an ankle-length skirt, returns have crushed the broader stock market over the past few decades. In fact, we lose more space every year to erosion, climate change, and urban development, and with the population growing each year, the demand for productive farmland will likely continue to grow.
Union Pacific Corporation (NYSE:UNP) business represents a truly irreplaceable asset. The company built its rail lines over a century ago, back when land cost only pennies an acre. Over time, cities and towns built up around these tracks. Today, it would cost hundreds of billions of dollars to create a viable rival competitor from scratch. So aside from trucks and airlines, incumbent railroads like Union Pacific face little competition. This has resulted in an ongoing stream of income for shareholders that has rolled in like clockwork for over a century.