5 Dividend Stocks I'd Buy with $5,000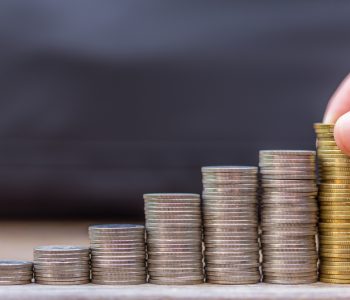 iStock.com/fastfun23
These Stocks Yield Up to 5%
If I handed you $5,000 right now, what would you spend it on? For many households just scraping by, such a stroke of luck could cover an emergency. I suspect most Americans, though, would squander their windfall on a big shopping spree.
But what about those of us with a handle on our money? Putting that five grand to work in the market can pay dividends for years to come. Investing looks like an even smarter idea if you're behind on your retirement savings.
So to help you get going, I have listed five top dividend stocks for your first $5,000. All these names represent rock-solid operations that have paid out distributions for decades. I believe all five could serve as the core of any income portfolio.
| | | |
| --- | --- | --- |
| Company | Yield | Market Cap |
| National Retail Properties, Inc. | 4.3% | $6.9B |
| Realty Income Corporation | 4.8% | $15.7B |
| The Clorox Company | 2.9% | $17.1B |
| Duke Energy Corporation | 4.7% | $55.1B |
| Johnson & Johnson | 2.9% | $337.7B |
Source: Yahoo! Finance
Let's say a few words about these companies.
You don't need a business degree to wrap your head around Realty Income Corporation (NYSE:O) and National Retail Properties, Inc. (NYSE:NNN). These firms buy commercial properties, collect rent from tenants, and pass on the income to shareholders. And because renters have to cover insurance, renovations, and property taxes, these businesses churn out a lot of cash flow.
With Amazon.com, Inc. (NASDAQ:AMZN) turning retailers into road pizza, most investors have gotten scared out of commercial properties right now. These companies, however, don't have much exposure to the same e-commerce headwinds hurting brick-and-mortar retailers today. The portfolios of Realty Income and National Retail Properties consist mostly of service-based and non-discretionary businesses; think restaurants, fitness centers, and convenience stores. This has resulted in a steady, growing stream of dividends that has rolled in like clockwork for decades.
When most people think of Clorox Co (NYSE:CLX), they think of cleaning supplies. But over the years, the company has built a small empire of household brands, including "Kingsford" coal, "Brita" water filters, "Hidden Valley" salad dressing, and "Scoop Away" cat litter. While these businesses might not knock your socks off, loyal shareholders don't seem to mind; since 1993, shares have delivered a total return of 1,850%. Over that period, the company's dividend has grown more than fourfold. It's more proof that investing in simple businesses might not impress your friends, but it works.
Utilities like Duke Energy Corporation (NYSE:DUK) have long served as a shelter of income investors. Even during a downturn, people still need to heat their homes, light their rooms, and keep their computer sets humming. And because the business represents a mature industry, most utility profits get paid out to shareholders. In the case of Duke, this comes out to a dividend yield of nearly five percent—a dividend, it worth emphasizing, that has rolled in for 92 consecutive years.
Johnson & Johnson (NYSE:JNJ) is easy to disregard because the stock's dividend yield barely tops three percent. This number, however, hides how much cash the company returns to shareholders each year. In addition to dividends, the drugmaker also pays out $6.4 billion each year through share buybacks. If we include this figure in our payout calculations, the total shareholder yield on Johnson & Johnson stock rises to nearly five percent. Compounded over decades, that stream of cash flow can create a serious wealth.