5 "Cash Cow" Dividend Stocks Yielding Up to 21.3%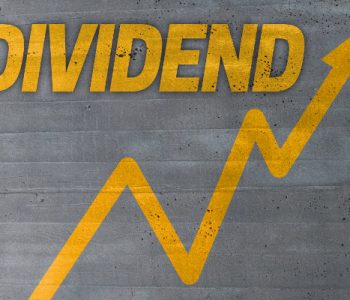 iStock.com/EFW
These Stocks Pay Up to 21.3%
Today's post highlights my favorite place to find safe, high yields: "cash cows."
Just as the name implies, cash cows represent mature firms that can be "milked" for ongoing dividends. Because they have less in the way of growth potential, these companies can pay out all of their profits to shareholders.
For this reason, it's not uncommon to find dividend yields as high as 21.3%. No, cash cow operations don't get a lot of airtime on TV, but for those of us willing to trade excitement for profits, these investments can be quite lucrative.
The best part? The yields on some of these names have spiked, thanks in large part to the recent stock market plunge. Let's take a look at three of my favorites right now.
| | | |
| --- | --- | --- |
| Company | Market Cap | Yield |
| Compass Minerals International, Inc. | $2.1B | 4.8% |
| BCE Inc. | $38.1B | 5.5% |
| TC PipeLines, LP | $2.4B | 12.2% |
| Government Properties Income Trust | $1.3B | 12.6% |
| BP Prudhoe Bay Royalty Trust | $530.7M | 21.3% |
Source: Google Finance
Let's say a few words about these dividend payers.
Compass Minerals International, Inc. (NYSE:CMP) churns out some of the highest dividends around. Traders look down on the business because future earnings growth won't exactly knock your socks off. The company owns a number of salt mines (used for fertilizer and road deicing), which doesn't exactly scream "hot new industry." These mines, however, generate quite a bit of cash flow. And because they have enough reserves to stay operational for the next century or longer, management doesn't invest much money in new exploration. This frees up a lot of extra funds for dividends and share buybacks.
You have a pretty straightforward story with Canada-based BCE Inc. (NYSE:BCE). It's a well-run phone company serving millions of customers across the "Great White North." Canadians pay their phone and Internet bills, you get a 5.5% dividend—a dividend, by the way, that has rolled in like clockwork for over a century. Plain, profitable, predictable. If the economy flatlines, utilities like BCE will deliver some of the best returns around.
TC PipeLines LP's (NYSE:TCP) story hasn't changed in decades. The partnership owns a number of natural gas pipelines, connecting some of the continent's largest basins to customers. Sure, this infrastructure cost a lot of money to build. But once you have a pipeline up and running, they're not that costly to maintain. For this reason, management pays out most of their profits to unitholders in the form of steady, growing distributions.
The story at Government Properties Income Trust (NYSE:GOV) is similar to BCE. The company is easy to disregard because earnings growth looks so-so at best. But leasing out office buildings to the government is a profitable, though unexciting, business. And with a dividend yield coming in at nearly 13%, I bet most unitholders are happy to trade cocktail party banter for reliable income.
Prudhoe Bay Royalty Trust (NYSE:BPT) owns a number of oil wells on the Alaska North Slope. But while most drillers reinvest their earnings back into new production, BPT is content to just milk their operations. They funnel every nickel of profit straight to investors, which explains the trust's 21% yield. These royalties will keep trickling in until the wells run dry.