5 Best Dividend Stocks to Watch in December 2016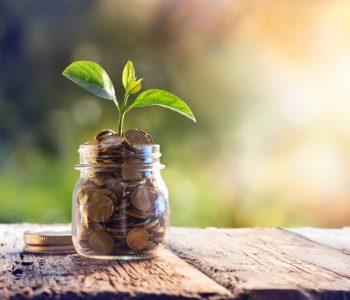 For the most part, 2016 has been a good year for the U.S. stock market, with the S&P 500 climbing nearly eight percent. During this period, dividend investors have also been handsomely rewarded. Many dividend-paying stocks kept their track record of dividend hikes. At the same time, those high-paying dividend stocks offered a way for income investors to boost the return of their portfolios in this ultra-low-interest-rate environment.
With one month to go until 2017, let's take a look at the five best dividend stocks to watch in December 2016.
Best Dividend Stocks
| | | |
| --- | --- | --- |
| Company Name | Stock Symbol | Dividend Yield |
| Apple Inc. | AAPL | 2.04% |
| Wal-Mart Stores, Inc. | WMT | 2.85% |
| Target Corporation | TGT | 3.08% |
| Johnson & Johnson | JNJ | 2.84% |
| Microsoft Corporation | MSFT | 2.55% |
5 Best Dividend Stocks to Watch in December
1. Apple Inc. (NASDAQ:AAPL)
A few years ago, Apple Inc. (NASDAQ:AAPL) stock was making headlines because of the triple-digit capital gains it managed to provide to its investors. Now, the company is very different. It has become much more established in its business and is able to reward Apple stock investors with dividends.
Right now, Apple stock pays $0.57 per share on a quarterly basis, translating to an annual dividend yield of 2.04%.
If you have been following the company, you'd know that AAPL stock's performance has been quite lackluster because of growth concerns. However, while "iPhone" sales have slowed down in recent quarters, the company is still more than dominant in its business.
In fact, a recent report showed that Apple accounted for 103.6% of the smartphone industry's operating profits in the third quarter of 2016. It managed to grab over 100% of the industry's profits because other vendors lost money. (Source: "Apple iPhone Grabs 104% Of Smartphone Industry Profit In Q3," Investor's Business Daily, November 3, 2016.)
Apple stock is particularly worth watching in December because the current quarter could reverse its slowing down revenue trend. According to Luca Maestri, Apple's senior vice president and chief financial officer, the company expects to generate between $76.0 billion and $78.0 billion of revenue for this December quarter, which would beat its all-time record of $75.9 billion reached in the year-ago period. (Source: "Apple Q4 2016 Results – Earnings Call Transcript," Seeking Alpha, October 25, 2016.)
If Apple manages to get back on its growth track, AAPL stock could become a lot more appealing to investors.
2. Wal-Mart Stores, Inc. (NYSE:WMT)
Income investors are no stranger to Wal-Mart Stores, Inc. (NYSE:WMT). The retail giant started paying dividends in March of 1974. Since then, it has increased its payout every single year. (Source: "Dividend History," Wal-Mart Stores, Inc., last accessed November 9, 2016.)
Walmart stock is known for its ability to provide recession-proof income. Despite all the economic cycles in the past four decades, the company never stopped increasing its payout to dividend investors.
Right now, the company is well prepared for the Thanksgiving-Black Friday weekend, especially at its online marketplaces. Just this year, Walmart has nearly tripled its online product assortment from eight million to more than 23 million items. (Source: "Walmart's Significantly Expanded Assortment Brings More Choices for Customers and the Largest Cyber Week Event, Earlier than Ever," Wal-Mart Stores, Inc., November 21, 2016.)
With a much-improved online platform, holiday shopping could be another big catalyst for Walmart stock.
The retail giant currently pays $0.50 of dividends per share on a quarterly basis, translating to an annual yield of 2.85%.
Sponsored Advertising Content: Insurance Return Checks: Your Second Source of Income
3. Target Corporation (NYSE:TGT)
Speaking of holiday shopping, don't forget to put Target Corporation (NYSE:TGT) stock on your watch list.
Target is the second-largest discount retailer in the U.S., behind only Walmart. However, TGT stock does not get much attention these days due to concerns that consumers are moving from brick-and-mortar stores to online marketplaces.
Still, with an annual dividend yield of 3.08%, Target could be considered a relatively high-paying dividend stock compared to most companies in the stock market today.
What's more impressive is the retailer's ability to grow its payout over the years. Target has raised its dividend every single year for the past 48 years. Two more years and it will be crowned as a "dividend king," a title reserved for companies that have raised their dividend every year for at least five decades. Only 18 companies in the U.S. stock market have that title.
With holiday shopping around the corner, TGT stock is worth watching for dividend investors, especially considering that the company now trades at less than 15 times its earnings.
4. Johnson & Johnson (NYSE: JNJ)
Johnson & Johnson (NYSE:JNJ) stock is not just a name worth watching in December 2016, but one that's worth watching year-round. In fact, J&J is one of the few companies that deserves a spot in every dividend investor's portfolio.
If you are looking for triple-digit capital gains, then Johnson & Johnson stock is probably not for you. The over-$300.0-billion company now has 250 operating companies selling products around the world. It has already established its position in the markets it operates in, which is why it can return some of its value to investors as dividends.
Right now, JNJ stock has an annual dividend yield of 2.84%.
Johnson & Johnson started paying dividends a long time ago. Moreover, the company has been raising its payout in each of the past 54 years. That makes JNJ stock a "dividend king."
The reason why J&J managed to accomplish this is its entrenched position in two segments: consumer staples and health care. No matter how the economy is doing, people will still need baby products, "Band-Aids," and "Tylenol." And what's why JNJ stock is worth watching in December 2016 and beyond.
5. Microsoft Corporation (NASDAQ:MSFT)
Dividend investors don't usually shop in the tech sector. And there's a good reason: the tech sector changes rapidly. When companies have to make heavy investments year after year, they won't be as generous with dividends as, say, a consumer staples company. However, you might want to make an exception for Microsoft Corporation (NASDAQ:MSFT) stock.
The No. 1 reason why Microsoft stock deserves the attention of dividend investors is its wide economic moat. The company built its presence by making the "Windows" operating system found in most computers today. Over the years, many tried to challenge Microsoft's position, but no one really succeeded. In October, Microsoft had nearly 90% share of the desktop operating system marketplace. (Source: "Desktop Operating System Market Share," Net Applications, last accessed November 22, 2016.)
Other than making Windows, Microsoft also offers its "Office" productivity suite. Today, four out of five Fortune 500 companies are using "Office 365." In addition, the company also has a booming cloud computing segment.
Microsoft stock currently yields 2.55%. Income investors interested in capturing the growth potential of the tech world should take a serious look at this dividend-paying stock.