3 Top Recession-Proof Dividend Stocks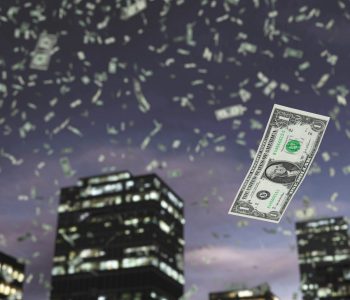 Top Dividend Stocks to Own For 2017
Nobody likes a recession, especially when the stock market is at its peak and credit is so cheap. But the reality is that all boom times have to face an end.  So if you're an income investor, which are the top dividend stocks you should add to your portfolio if the economy runs out of steam?
Well, the next recession may not be that far off. According to a recent survey by The Wall Street Journal, economists believe there is a 60% chance that the next U.S. President will face a recession. The logic behind this assessment is that the American economy has never expanded for more than a decade without a recession. (Source: "Economists Believe a Recession Is Likely Within Next Four Years," The Wall Street Journal, October 13, 2016.)
And if we are faced with a recession similar to the 2007–2009 downturn, when the S&P 500 lost about 50% of its value, your dividend stock portfolio will provide you a hedge in such a catastrophic scenario.
Here are the top three dividend stocks which I believe are time-tested and recession-proof.
WMT is Top Dividend Stock in Recession
It's very tough to get excited about Wal-Mart Stores, Inc. (NYSE:WMT) stock these days. The world's biggest retailer has been in rough waters since online shopping began to take hold and companies like Amazon.com, Inc. (NASDAQ:AMZN) started to challenge this behemoth on its own turf.
But consider the Wal-Mart stock performance during the most recent recession. From September 2007 to February 2009, when the S&P 500 tumbled 44%, Wal-Mart stock gained over 14%.
The reason behind this startling performance is that when consumers are under pressure to tighten their budgets, they turn to discount retailers to buy their daily consumable items. And Wal-Mart, with more than 11,500 stores in 28 countries, is well-positioned to benefit when the next recession hits.
Wal-Mart is also the company which has never disappointed investors seeking income from dividend-paying stocks. Since declaring its first annual dividend in March of 1974, Wal-Mart has increased its annual cash dividend every single year.
WMT stock offers an annual dividend yield of 2.95% and in the past 10 years, its quarterly dividend has almost tripled. (Source: "Stock Information," Wal-Mart Stores, Inc., last accessed October 14, 2016.)
PG Stock: A Safe Dividend Stock
Procter & Gamble Co (NYSE:PG) is one solid stock which has never disappointed investors relying on its dividend income. Its global reach and diversification of its consumer products, which include "Crest," "Pampers," and "Gillette," are among those household names which consumers buy no matter how severe the economic downturn is.
The strength of its business and cash flows makes P&G a top dividend stock to hold in a bad economy. Imagine how many recessions the company has been through since its start in 1890. But during the past 126 years, Procter & Gamble has never missed paying a dividend. What's more impressive is that it's been raising its dividend in each of the past 60 years, making it a "dividend king," a title which only 18 U.S companies can claim. (Source: "Fiscal 2016 Highlights," Procter & Gamble Co, last accessed October 14, 2016.)
With an annual dividend yield of 3.03%, P&G is one of my top picks in the recession-proof portfolio of dividend stocks.
KO Stock: 53 Years of Dividend Hikes
The Coca-Cola Co (NYSE:KO) stock is the one which also stands out at a time when markets are in a recessionary trend and people are drastically cut their spending. The company has a remarkable history of rewarding its investors with regular dividend payouts during both good and bad times.
With the current dividend yield of 3.35%, KO stock has paid quarterly dividend payments to investors since 1920. But that's not the only reason which makes me excited about this company to own forever. Just like my earlier top dividend stocks, Coca Cola has an impressive history of hiking dividends. It has raised its quarterly dividend payments every year for the past 53 years, making KO stock another "dividend king." (Source: "Investors Info: Dividends," The Coca-Cola Co., last accessed Oct. 14, 2016).
The Bottom Line
If you're worried about the U.S. economy and want to play safe then these top dividend paying stocks are your best bet. I won't expect a huge upside from these dividend stocks in the days to come, but they're a good hedge against recession, and won't disappoint you when investors would be looking for safe-heavens.