3 Top Mortgage REITs Yielding Up to 13.5%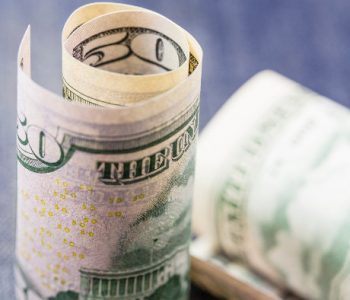 iStock.com/magical_light
Tiny Niche Yields Up to 13.5%
Struggling with low interest rates?
You're not alone. Millions of retirees have seen their income dry up with today's rock-bottom yields.
Saving accounts pay out next to nothing. Bank certificates of deposit yield only one or two percent. And after taxes, bond returns barely keep up to the cost of living.
At one time, you could still find decent yields in equities. But after a nine-year bull market, investors have bid up the price of blue-chip dividend stocks. The average payout on the S&P 500 has dropped below two percent.
You'd think it would be impossible to find decent income, but it's not. You just have to do a little more digging.
For the past few years, I've highlighted the income potential of mortgage real estate investment trusts (mREITs). These funds, like the name implies, invest in mortgages, mortgage-backed securities, and other mortgage-related assets. Institutional investors have prized these names over the years, especially for their safe, double-digit yields.
You can wrap your head around the business model fairly easily: mREITs borrow money from lenders at a low interest rate. Management then plows these funds into mortgage debt, which come with higher yields. Their profit margin comes from the spread, or the difference between the two interest rates.
I often describe these businesses as a kind of "virtual lender." It's not all that different from old-fashioned banking. But without the infrastructure of normal institutions (branches, employees, tellers, etc.), they tend to make a lot more money.
With that in mind, let's dig into some of my favorite players in this space.
Annaly Capital Management
You can't call mREITs an exciting business. Annaly Capital Management (NYSE:NLY), however, managed to make a dull operation even more boring.
Executives borrow money at one or two percent. They then invest these funds in government-guaranteed mortgages, which yield around four or five percent–in other words, the business equivalent to watching paint dry.
But while this firm doesn't make headlines, its results sure should. Even through the 2009 financial crisis, Annaly generated a positive return for investors. And by exploiting a little leverage, executives can pay out a dividend yield of 11.4%.
Two Harbors Investment Corp
You have a simple story with Two Harbors Investment Corp (NYSE:TWO): it's a well-run mREIT that invests in government-backed mortgages.
Homeowners make their house payment, you get a 12.1% distribution. A distribution, by the way, that has rolled in like clockwork for over a decade.
Traders look down on this business because it doesn't seem "sexy." But with a yield this high, investors who sit back reinvesting their distributions will beat the pants off the market over time. It's a wonderful thing to watch.
New York Mortgage Trust, Inc.
New York Mortgage Trust, Inc. (NASDAQ:NYMT) has carved out a number of interesting niches in the lending business.
For example, the firm owns a large holding of interest-only mortgage securities. Here, homeowners pay just the interest portion, not the principal, of their house payments. Management also earns high returns from "reperforming" loans, which refer to mortgages where a previously delinquent borrower has resumed making payments.
Do these loans represent a higher risk? For sure. Investors, though, get well compensated for the high default rate. New York Mortgage Trust yields 13.5%, making it one of the highest payouts in the industry.
I wouldn't consider this mREIT a core holding. But for those that can stomach a little risk, the trust can make for an interesting side income. Think of it as an income supplement to a well-balanced portfolio diet.