3 Top Dividend Stocks Poised to Hike Their Payouts in September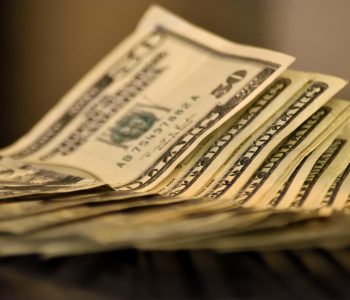 Analysts Expect Payout Bump From These Top Dividend Stocks
From talking to many investors, I know that the biggest thing keeping them up at night is fear of the unknown.
What if inflation bounces back? What if COVID-19 triggers an economic depression? What if interest rates skyrocket?
But there's one aspect of investing you can almost always hold your hat on: dividends.
If you own a top dividend stock, you're almost certain to get paid a distribution each quarter. And I know, at least in my experience, it's a lot easier to handle the market ups and downs when you see those checks roll into your brokerage account.
But it gets better.
With some top dividend stocks, you not only know when your payment will get deposited, you can also often predict when a company will raise its payout.
To me, any payout that grows on a steady, predictable schedule is the hallmark of a top dividend stock.
So with that in mind, I have put together a list of three companies that will almost certainly hike their dividends in September.
To be clear, the list below doesn't constitute "buy" recommendations. These three stocks do, however, represent a great starting point for further research.
Microsoft Corporation
Only 10 years ago, most analysts described Microsoft Corporation (NASDAQ:MSFT) as an aging, complacent tech giant, milking its "Windows" and "Office" software cash cows. But that perception has started to change.
After taking the helm in 2014, CEO Satya Nadella abandoned the company's dying smartphone business. Instead, he has invested heavily in cloud computing and business intelligence. Microsoft has also emerged as a social media powerhouse following its acquisition of LinkedIn.
And those investments have started to bear fruit. Last quarter, Microsoft crushed Wall Street's top- and bottom-line expectations. Management also raised their guidance, predicting that full-year 2021 revenues will grow between 12% and 13%—a huge vote of confidence in the business, given the current uncertainty surrounding COVID-19.
For shareholders, this has started to create a lucrative income stream. Since the end of the 2009 financial crisis, Microsoft Corporation has gotten into the habit of boosting its dividend payout each September. And given the company's recent blowout financial results, investors have little reason not to expect a similar move this time around.
Honeywell International Inc.
The fortunes of industrial companies tend to rise and fall with the economy. And that seems to be the case with Honeywell International Inc. (NYSE:HON).
In the second quarter, the conglomerate reported a 19% year-over-year drop in revenues. The biggest plunge came from Honeywell's aerospace division, which has predictably lagged during the COVID-19 crisis. With governments around the world putting a halt to air travel, airlines have predictably reduced their orders for parts and services. (Source: "Honeywell Reports EPS Of $1.53, Adjusted EPS Of $1.26; Delivers $1.5 Billion Of Operating Cash Flow," Honeywell International Inc., July 24, 2020.)
But investors have good reason to remain optimistic.
Over the past few years, Honeywell has emerged as a leader in the industrial Internet of Things, the connection of everyday devices to the Internet. By enabling its customers to collect more data from their operations, Honeywell can help companies cut costs, improve safety, and boost revenues. And as the technology matures, analysts project that it will make a meaningful contribution to the firm's bottom line.
In the meantime, Honeywell International Inc. generates more than enough cash to boost its payout. The company also boasts a rock-solid balance with little debt and plenty of cash on hand.
All of which makes another dividend bump in September quite likely.
Lockheed Martin Corporation
Growing tensions in the South China Sea. Russian warships entering U.K. waters. North Korea launching cyberattacks on U.S. companies.
The world is a scary place… except for defense contractors.
America's military budget topped $718.7 billion in 2019. That number looks poised to increase in the coming years as the number of conflicts worldwide continues to grow. The U.S. Department of State will also need to replace Cold War-era systems in favor of next-generation technologies like hypersonic missiles, a weapon technology in which America has fallen far behind its rivals like China and Russia. (Source: "U.S. military spending from 2000 to 2019," Statista, Inc., last accessed August 27, 2020.)
Lockheed Martin Corporation (NYSE:LMT) will likely turn out to be the biggest winner of this bonanza. As the U.S. government's largest defense systems manufacturer, the company will pick up the lion's share of new contracts. Lockheed Martin executives have also quietly expanded their business overseas, most notably inking a $62.0-billion deal with Morocco and Taiwan. (Source: "Lockheed Inks $62B Deal With Foreign Allies for F-16s," Washington Business Journal, August 15, 2020.)
Management invests a lot of this money into research and development. The bulk of Lockheed's profits, however, usually flow straight to shareholders. Since 2016, the company has paid out a combined $16.0 billion to investors in dividends and stock buybacks. (Source: "Lockheed Martin Corporation (LMT) — Financials," Yahoo! Finance, last accessed August 27, 2020.)
Investors can expect another raise when Lockheed Martin Corporation declares its fourth-quarter dividend in September.