3 Top Dividend Stocks for 2020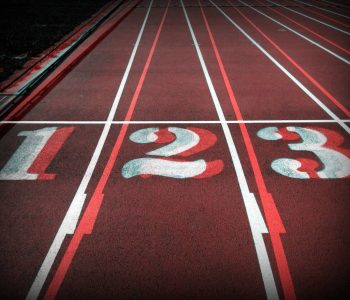 Top Dividend Stocks for 2020 and Beyond
As I've expected for years, investors have started flocking toward top dividend stocks.
Over the past few months, they have begun fleeing cryptocurrencies and marijuana stocks. In other words, investors have moved away from the speculative types of securities that have led the market higher in recent years.
But top dividend stocks, meanwhile, have held up just fine. As I have always said, the tried and true beats the hot and new. And after getting burned by new, emerging industries, investors seem to once again appreciate old-fashioned income stocks.
Will this trend continue in 2020? It's hard to say. No one can predict the fickle tastes of the investing public from year to year.
But you could do worse than stash your cash in a collection of top dividend stocks. To help get you started in your research, I have highlighted my favorite income stocks for 2020.
Deere & Company
Deere & Company (NYSE:DE) will be happy to put 2019 behind it. The tractor maker's main customers, farmers, have dialed back spending due to low crop prices and a global trade war. As a result, traders have turned their attention elsewhere. Deere shares have traded sideways for the better part of two years.
But that disinterest may have created an opportunity.
Today, investors value Deere stock at less than 13-times the company's estimated 2020 earnings. That represents the cheapest that DE shares have traded on a forward price-to-earnings basis since the last financial crisis. In situations like this, even the slightest bit of good news could send the stock soaring.
In the meantime, investors will get well paid to wait. Deere pays a quarterly dividend of $0.76 per share, which comes out to an annual payout of 1.8%. If you include stock buybacks, the total shareholder yield jumps to four percent. Not a bad payout in a world of zero-percent interest rates.
Walt Disney Co
Walt Disney Co (NYSE:DIS) disappointed investors at the end of November. In a press release to shareholders, management said they would not raise the company's dividend. Disney's semi-annual distribution will remain unchanged at $0.88 per share, which comes out to a yield of 1.2%. (Source: "The Walt Disney Company Announces Semi-Annual Cash Dividend of $0.88 Per Share," Walt Disney Co, November 28, 2019.)
Should shareholders be worried? Not at all.
Over the past few years, CEO Bob Iger has spent billions of dollars buying some of the most valuable intellectual properties in the world: Marvel, Toy Story, and Star Wars. Disney then pushes these properties through its collection of different businesses, squeezing every last dollar out of each character and franchise.
Now Disney has its hands in streaming video. In November, the company launched Disney+ to take on rivals like Netflix Inc (NASDAQ:NFLX) and Amazon.com, Inc. (NASDAQ:AMZN). So many customers flocked to Disney+, they crashed the servers on the the service's first day. (Source: "Disney Plus is crashing and having technical issues on launch day for some users," Business Insider, November 12, 2019.)
Short-term, these investments have left Disney with less money to pay shareholders. But over the next few years, this expansion could turn the company into a cash cow. Don't be surprised to see some large, explosive dividend growth in 2020 and beyond.
Brown-Forman Corporation
In 2018, I practically begged subscribers of my paid advisory Passive Monthly Income to pay attention to Brown-Forman Corporation (NYSE:BF.A, NYSE:BF.B). Wall Street hated the whiskey maker on worries that a global trade war would clip its profits. I called those fears overblown and predicted that the company would surprise everyone in 2019.
But to see its shares up 30% for the year? Even I didn't see that coming.
The secret to Brown-Forman's success? Marketing. To combat flagging sales overseas, management launched a barrage of new flavored whiskeys.
Executives have also boosted the role of the company's IT department from the back office to an essential partner for sales and marketing. By taking advantage of big data, Brown-Forman has found new opportunities to make sales and cut costs.
Therefore, Brown-Forman Corporation is a better business today than it was two years ago. If we see any relief from the global trade war in 2020, that could result in booming profits for this company. And by extension, that could mean booming returns for Brown-Forman shareholders.