3 Retirement Stocks Yielding Up to 10.4%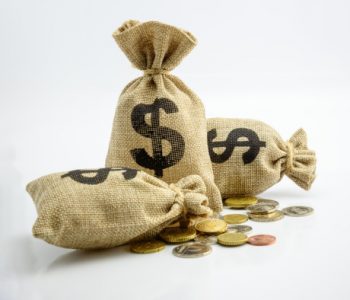 iStock.com/William_Potter
These Retirement Stocks Pay Big Dividends
For the most part of the last decade, the U.S. Federal Reserve has kept its benchmark interest rates at artificially low levels. As a result, retirement investors had a hard time finding a decent return for their income portfolios.
And even after multiple rate hikes, fixed-income investments still don't pay much. Meanwhile, more and more retirement investors have started to dig into the stock market.
Things aren't pretty over there either. Both the S&P 500 Index and the Nasdaq Composite are near their all-time highs. Since a company's dividend yield moves inversely to its share price, the bull run in U.S. stocks has brought their dividend yields down.
Right now, the average dividend yield of all S&P 500 companies stands at just 1.76%, which is less than half of its historical average. (Source: "S&P 500 Dividend Yield," Multpl.com, last accessed August 31, 2018.)
Still, for those willing to do the research, it's possible to find high-yield stocks worth considering for a retirement portfolio. Below, I have compiled a list of three dividend-paying companies. All of them provide yields multiple times higher than the benchmark's average.
List of 3 High-Yield Retirement Stocks
| | | | |
| --- | --- | --- | --- |
| Company Name | Stock Exchange | Ticker Symbol | Dividend Yield |
| Realty Income Corp | NYSE | O | 4.5% |
| AT&T Inc. | NYSE | T | 6.3% |
| Alliance Resource Partners, L.P. | NASDAQ | ARLP | 10.4% |
Realty Income Corp
Realty Income Corp (NYSE:O) is one of the greatest retirement stocks of all time. The company was founded in 1969 with a very clear purpose: to provide investors with monthly dividends that increase over time. And to this day, it has not forgotten that purpose. A few weeks ago, the company made its 577th consecutive monthly dividend payment.
To retirement investors, few things are better than a steady stream of monthly dividends. Think about it: the bills are due every month, so why wait a quarter for a dividend check?
The best part is, Realty Income's dividends have been increasing. Since the company completed its initial public offering in 1994, it has delivered 97 dividend increases. With a monthly dividend rate of $0.22 per share, O stock has an annual yield of 4.5%. (Source: "Dividend Payment Information," Realty Income Corp, last accessed August 31, 2018.)
For those not in the know, Realty Income is a giant landlord. The company has a portfolio of over 5,400 commercial properties located in 49 states and Puerto Rico. They are leased to more than 250 commercial tenants operating in 48 different industries. With tenants paying rent every month, Realty Income is well-positioned to keep delivering oversized monthly dividends.
AT&T Inc.
As retirement investors, you want to own companies that can provide you with dividends through thick and thin. Realty Income has done a great job at that. Another good example is AT&T Inc. (NYSE:T).
Headquartered in Dallas, Texas, AT&T is one of the largest telecommunications companies in the U.S. In particular, it is the second-largest wireless carrier in the country by the number of subscribers. (Source: "Wireless subscriptions market share by carrier in the U.S. from 1st quarter 2011 to 2nd quarter 2018," Statista, last accessed August 31, 2018.)
Telecom is an industry with high barriers to entry due to the extremely high cost of building the necessary infrastructure and going over the regulatory hurdles. At the same time, the industry is also known to be recession-proof: When times get tough, new car sales might be down, but people will likely still pay their Internet and cell phone bills.
Thanks to this rock-solid business, AT&T has provided investors with increasing dividends every year for the past 34 years. That makes it a Dividend Aristocrat. (Source: "AT&T Increases Quarterly Dividend 2 Percent," AT&T Inc., December 15, 2017.)
Trading at $31.94 apiece, T stock offers investors a generous dividend yield of 6.3%.
Alliance Resource Partners, L.P.
Rounding off the list of retirement stocks is Alliance Resource Partners, L.P. (NASDAQ:ARLP). Headquartered in Tulsa, Oklahoma, ARLP is a master limited partnership (MLP) focusing on the production and marketing of coal. With eight underground mining complexes in Illinois, Indiana, Kentucky, Maryland, and West Virginia, the partnership is currently the second-largest coal producer in the eastern United States.
The most obvious reason to check out this MLP is its extremely high distribution yield. Alliance Resource Partners recently raised its quarterly distribution rate to $0.52 per unit, which comes out to a staggering annual yield of 10.4%.
Retirement investors would be glad to know that this jaw-dropping yield is actually safe.
In the first half of 2018, Alliance Resource Partners generated $300.5 million of distributable cash flow while paying out $137.4 million in actual distributions. That translated to a distribution coverage ratio of 1.46 times. For full-year 2018, management expects the partnership to achieve a distribution coverage ratio of 1.58 times, which would leave a very wide margin of safety. (Source: "Alliance Resource Partners, L.P. Reports Increased Coal Sales Volumes, Revenues, Net Income Attributable to ARLP and EBITDA; Raises Quarterly Cash Distribution to $0.52 Per Unit; and Increases Guidance," Alliance Resource Partners, L.P., July 30, 2018.)