3 Reasons Why Procter & Gamble Co Stock (PG) Is Worth Owning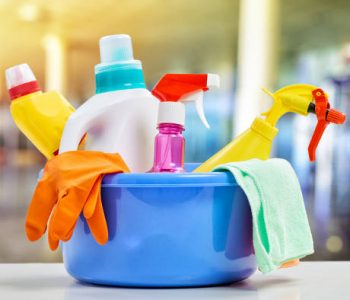 PG Stock Keeps Raising its Payout
Procter & Gamble Co (NYSE: PG) stock doesn't get that much attention these days. After all, it's not building a new gadget or trying to revolutionize an industry. But that's exactly why PG stock is a good fit for income investors. The company has been paying dividends non-stop for over a century, and I believe Procter & Gamble stock's amazing track record can continue well into the future.
Recession-Proof Income
Procter & Gamble's dominance in the consumer staples business needs little introduction. The company's brands, which include "Bounty," "Crest," "Tide," "Head & Shoulders," "Pampers," and "Gillette" are consumers' go-to choices in their respective segments.
Procter & Gamble's products are sold in more than 180 countries around the world. Moreover, 23 of the company's core brands are generating over $1.0 billion in annual sales each.
Of course, there are many companies with popular brands, but Procter & Gamble stands out in that it focuses on things that consumers need, rather than what they want. This is crucial for income investors, because booming sales don't always last. When the economy slows down or when a recession hits, people will most likely forgo some of the things they want and use the money on things they need. So consumers might not be buying as many new smartphones when times are tough, but they'll still need toilet paper and toothpaste. By capturing the consumer staples market, Procter & Gamble stock could provide returns to shareholders, even when the economy is in the doldrums.
Streamlining Operations
With operations dating back to 1837, Procter & Gamble has built well over 100 brands. While some of them are still popular, there are ones that aren't performing so well, and keeping those brands can be costly.
The good news is that the company is in the process of streamlining its operations. Procter & Gamble announced two years ago that it could sell up to 100 brands whose sales have been declining. The company would instead focus on the remaining 70 to 80 brands that accounted for 90% of sales and more than 95% of profit. (Source: "P&G to sell up to 100 brands to revive sales, cut costs," Reuters, August 4, 2014.)
Returning Value to Shareholders
There are many successful companies on the stock market, but not all of them are good picks for income investors. That's because some companies might decide to reinvest a large part of their profits. Procter & Gamble, on the other hand, isn't really in a "next big thing" industry. Instead, its well-entrenched position in the consumer staples business means it can return quite a bit of value to shareholders.
Right now, the company pays $0.6695 per share on a quarterly basis, giving PG stock an annual dividend yield of 3.03%. In an era where the 10-year Treasury note is yielding a measly 1.74%, Procter & Gamble stock's dividend is quite impressive.
What's even more impressive is the company's dividend history. Procter & Gamble has been paying a dividend for 126 consecutive years since its incorporation in 1890. Moreover, the company has raised its dividend in each of the past 60 years. (Source: "Splits & Dividend History," Procter & Gamble Co, last accessed October 14, 2016.)
Sixty consecutive years of dividend hikes makes PG stock a "dividend king," a title reserved for companies with at least five decades of dividend increases. Procter & Gamble's dividend history is a testament to its wide economic moat and recession-proof business.
Other than through dividends, the company is also buying back its shares. In P&G's fiscal 2016, which ended June 30th, it reduced common stock outstanding at a value of more than $8.0 billion through direct share repurchases and exchanges. (Source: "P&G Announces Fourth Quarter And Fiscal Year 2016 Results," Procter & Gamble Co, August 2, 2016.)
The Bottom Line on PG Stock
The bottom line is that Procter & Gamble stock might be in a boring industry, but it has positioned itself to provide investors with recession-proof income for years to come.