3 Reasons to Get Excited About Procter & Gamble Co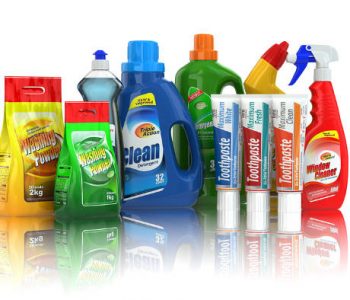 istockphoto
1 Top Dividend Stock for 2018
Procter & Gamble Co (NYSE:PG) has just about all of the qualities we look for in a business: simple, timeless products; entrenched market position; and a long history of growing dividends.
But while owning such wonderful asset represents a great wealth-building formula, "Mr. Market" doesn't operate on a set schedule. Since we recommended the stock to Automated Income readers in 2015, the Procter & Gamble share price has barely budged. A number of positive corporate developments, however, keep us bullish on the consumer products giant.
Procter & Gamble's turnaround plan has started to pay dividends, to begin with. Management has culled around 100 brands from its product mix over the last few years, leaving the company with 65 labels. This might sound counterintuitive at first; after all, doesn't it make sense to grow revenues by adding up categories to the product line?
That's true, but only up to a point. Procter & Gamble's sprawling empire spread its resources too thin. A lack of funds prevented the company from making the needed investments in marketing and innovation. We think the firm is now poised to benefit from an enhanced focus on its highest return opportunities. More targeted marketing should allow management to effectively tap into and respond to consumer tastes. And you can see this effort pay off in the company's recent financial results, where we saw a return to low-single-digit sales growth.
Moreover, the company's "expense management" program (corporate lingo for "cutting costs") should drive earnings going forward. Executives recently announced plans to slash spending by another $10.0 billion annually. This will come from a combination of overhead reductions, lower material costs, and squeezing efficiencies out of operations. This will free up more funds for new marketing initiatives, which props up sales and supports intangible assets (both the company's brands and relationships with retailers).
And, of course, some of that money will flow to shareholders. Earlier this month, Procter & Gamble increased quarterly dividend of $0.72 per share. The move represents a four-percent increase compared to the prior quarterly dividend and the 62nd consecutive distribution hike for shareholders. (Source: "P&G Declares Dividend Increase," Procter & Gamble Co, April 10, 2018.)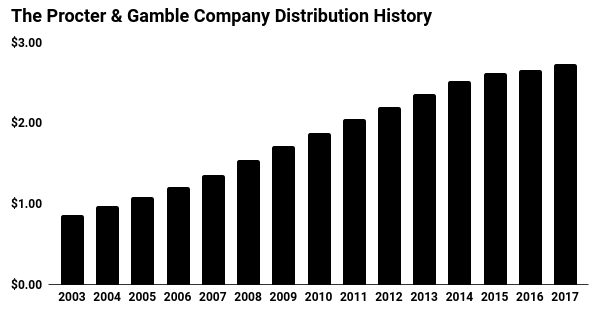 Source: "Splits & Dividend History," Procter & Gamble Co, last accessed April 17, 2018.

In other words, you have a lot of good things going on here, and Mr. Market hasn't recognized that value—yet. Procter & Gamble shares have dropped 15% year-to-date, versus a less-than-five-percent drop from the broader S&P 500 Index. This has potentially created an even more attractive entry point for dividend hunters. With the stock now trading at a nearly 25% discount to our fair value estimate, this represents one of the few opportunities out there to buy a wonderful business at a discount.