3 Monthly Dividend Stocks Yielding Up to 12.5%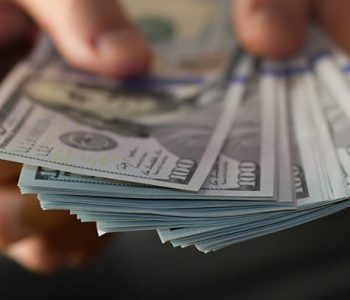 The Top Monthly Dividend Stocks for 2017
Who else loves monthly dividend stocks?
As regular readers know, I love dividend stocks. The infrequent payments, though, are less than ideal for those of us dependent on our portfolio income. Matching quarterly distributions with monthly bills is kind of a hassle.
Thankfully, some people have figured this out. Today, a growing number of companies are paying dividends on a more frequent basis, in contrast to a typical quarterly schedule in the form of monthly dividend stocks.

It's easy to see why companies are switching over. Monthly dividend stocks gain a loyal shareholder base, while investors, meanwhile, are better able to match their income with expenses—a real win-win for everybody.

Unfortunately, well-known names are rare in this group. Many of them are ex-income trusts that converted into corporations. However, there's enough quality here to build a reliable stream of monthly income.

Here are three top monthly dividend stocks to get you started.
1. Realty Income Corp
Realty Income Corp (NYSE:O) owns one of the country's largest property empires, with over 76 million square feet of real estate across the United States.
This firm isn't your traditional landlord, though. Realty Income Corp specializes in commercial real estate like supermarkets, gas stations, and convenience stores. Better yet, most of the company's tenants sign triple net leases; that means tenants are responsible for the property's ongoing expenses (taxes, maintenance, insurance, etc.).

As a result, Realty Income Corp gushes dividends. Since the company was founded in 1969, the firm has paid a dividend every single month to shareholders. Today, the stock yields a tidy four percent.
2. Prospect Capital Corporation
Prospect Capital Corporation (NASDAQ:PSEC) is the closest you can get to investing in a private equity.
Prospect Capital provides both debt and equity capital to mid-sized companies. The company owns a stake in dozens of different companies, from Pre-Paid Legal Services, Inc. to Totes Isotoner Corporation. And because of how the firm is structured, Prospect Capital pays no corporate income taxes.
For this reason, the stock is able to crank out huge dividends to shareholders. Today, Prospect pays out of a monthly distribution of $0.08 per share. This comes out to a total yield of 12.5%, making it one of my top monthly dividend stocks for 2017.
3. Inter Pipeline Ltd
Inter Pipeline Ltd (OTCMKTS:IPPLF) is the best income investment you've never heard of. The stock trades less than 10,000 shares per day; a tiny fraction of the volume of more well-known names. But if you own a piece of this business, you are the part owner of some of the most valuable infrastructure assets in the world.

Inter Pipeline owns pipelines, terminals, and storage facilities throughout Western Canada. This is the infrastructure needed to ship and store energy around the world. And given that it's almost impossible to build a competing business once these facilities are in place, Inter Pipeline can crank out steady profits decade after decade.

The company passes on most of its profits to investors. Today, Inter Pipeline pays out a monthly dividend of CA$0.13 to shareholders, which comes out to an annualized yield of 5.8%. And with output from the Canadian oil sands projected to surge over the next decade, I expect this monthly dividend to keep growing.