3 Monthly Dividend Stocks Yielding Up to 12.2%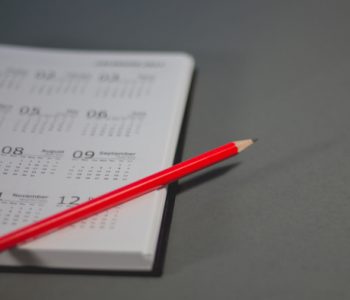 iStock.com/TWiRote
Top Monthly Dividend Stocks
Who else wants more dividend income?
Many retirees rely on their investment portfolios for income. Dividend stocks make a logical choice, given their regular payments, the potential for capital gains, and built-in inflation hedge.
These investments come with one downside though: dividend stocks tend to only pay shareholders on a quarterly basis. That might be fine for most shareholders, who don't really care when they collect a check. But for retirees trying to balance quarterly distributions with monthly bills, it can be a hassle.
For this reason, monthly dividend stocks have become the gold standard of the income investing world. It's a true win-win for everybody involved: shareholders can better manage their cash flow and companies develop a loyal investor base.
To help get you started, I've highlighted three of my favorite monthly dividend stocks. Of course, nobody should buy a stock just because of its dividend schedule. All three of these businesses, however, pay reliable payouts and decent yields.
AGNC Investment Corp.
AGNC Investment Corp (NYSE:AGNC) works as a kind of "virtual bank." This real estate investment trust (REIT) borrows money from investors at a low interest rate and invests the proceeds into high-yielding mortgage-backed securities. Management can juice these returns further by employing a substantial degree of leverage.
Such a business model has fallen out of favor on Wall Street, however. As the Federal Reserve has started to hike short-term interest rates, the spread between AGNC's financing costs and its mortgage-backed security yields has narrowed. Though so far, the trust's profits have held up well compared to its peers.
Such a situation may have created an investment opportunity. Right now, AGNC trades at a rare 10% discount to its book value. Units also pay out a tidy 12.2% yield. That compensates investors well for the risks they're taking.
Gladstone Land Corp
Gladstone Land Corp (NASDAQ:LAND) is pretty easy to wrap your head around. This REIT buys, manages, and rents out farmland. The partnership owns more than 154,000 acres of agricultural land nationwide, consisting mostly of fruit and vegetable farms.
Gladstone passes on most of its rental income to investors. Right now, the trust pays out a monthly distribution of $0.04 per unit, which comes out to an annual yield of 4.2%. More impressively, management has boosted that payout every year since going public in 2013.
I expect that Gladstone's streak of annual distribution increases will continue. Farmland becomes a scarcer commodity each year, thanks to desertification, climate change, and urban development. And with the world population projected to surpass nine billion people over the next few decades, demand for fresh produce (and the land it grows on) will likely continue to increase.
LTC Properties Inc
Got a watch with a third hand?
Tick. Tick. Tick. One American just turned 65. Tick. Tick. Tick. Another. Tick. Tick. Tick. And another. Each day, 10,000 Americans hit this age milestone. Every day. Every month. Every year. At least for the next 20 years or so.
LTC Properties Inc (NYSE:LTC) has positioned itself right in the middle of this boom. Over the past few years, the partnership has built a sprawling empire of senior housing and healthcare properties nationwide. Thanks to an aging population and an increase in healthcare spending, LTC executives can easily pass on big rent hikes year after year.
For unitholders, that has translated into steady dividend income. LTC has boosted its distribution every year since 2001—even through the height of the last financial crisis. Today, units pay out a monthly distribution of $0.19 each, which comes out to an annual yield of 5.4%.