3 Monthly Dividend Stocks Yielding Up to 10.1%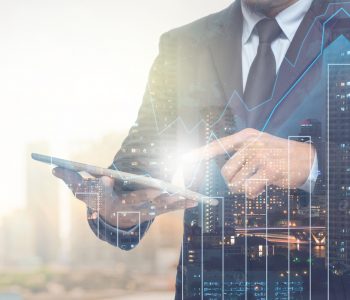 These Stocks Pay You Each Month
The worst part about owning bonds? Only getting paid twice per year.
Sure, the payout schedule doesn't impact your income. But, for those of us who rely on interest to pay the bills, syncing semi-annual distributions with monthly expenses can be a challenge.
Dividend stocks represent a better alternative. Their quarterly payouts, though, can still be a hassle to manage. Doable? Sure. Convenient? Not so much.
Thankfully, a growing universe of stocks have started paying dividends every month. This frequent payment schedule is a win-win for both shareholders and companies. Issuers gain a loyal shareholder base, while owners can better match their income and living expenses.
You won't find many widely held names this group. But, for those willing to do a little extra digging, you can uncover some true cash cows. Better still, we have enough quality here to build a reliable stream of monthly income.
Here are three top names to get you started.
1. This "Virtual Bank" Yields 10.1%
AGNC Investment Corp (NASDAQ:AGNC) churns out one of the highest yields around.
You can think of this real estate investment trust as a kind of "virtual bank." The partnership borrows money from depositors at a low interest rate. It then turns around and invests these funds into higher-yielding mortgages, backed up and insured by the U.S. government.
Unlike a bank, however, AGNC has no physical branches, no tellers, and no ATMs or expensive real estate. That means almost all of the partnership's interest income flows straight to the bottom line.
For this reason, the company is able to turn out big distributions. AGNC yields 10.1%, as I write.
2. One Dividend Stock for the Next 10 Years
Underneath Western Canada sits one of the largest oil fields in the world.
The Alberta oil sands hold some 170 billion barrels of crude, trapped between the layers of silt and tar. By 2030, analysts project that daily output will grow 50% to 3.7 million barrels. Actually getting that crude to market, however, remains a big challenge, as the industry doesn't have enough pipelines, terminals, and storage facilities to handle the surge in production. (Source: "Growth in the oil sands projects drives need for more pipelines to 2030: CAPP," Canadian Association of Petroleum Producers, June 13, 2017.)
This is good news for Canadian giant Pembina Pipeline Corp (NYSE:PBA). The firm acts like the toll road of the energy patch, earning fees by moving oil from point A to point B. As the number of barrels flowing through its network increases, earnings (and by extension, the dividend) should continue to grow.
3. Earn Monthly Rental Income… Without Becoming a Landlord
Realty Income Corp (NYSE:O) is pretty easy to wrap your head around.
This company buys properties, collects rent from tenants, and passes on the income to owners. Over the past 40 years, Realty Income has built a sprawling corporate empire, totaling some 4,900 properties and 250 corporate tenants across 49 states.
Not to mention this landlord has struck a pretty amazing deal with renters. Realty Income made all of its tenants agree to cover all taxes, insurance, maintenance, and repairs on their rental properties. This means almost all of the company's revenue flows straight to the bottom line.
For owners, this has created a lucrative income stream. Realty Income has paid a dividend for 562 consecutive months and increased that payout every quarter for 20 straight years. Today, management pays out a monthly dividend of $0.21 per share, which comes out to an annual yield of 4.6%.