3 Monthly Dividend Stocks With Double-Digit Payouts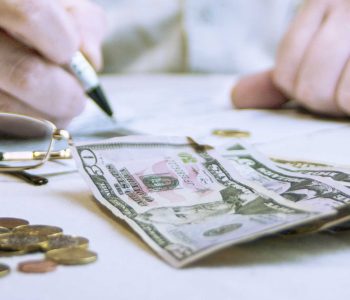 These Monthly Dividend Stocks Yield Up to 14%
I know from chatting with my readers that many of them struggle with a common problem: infrequent payouts.
Look: I'm a big fan of dividend stocks. But most of them, unfortunately, only pay distributions quarterly.
Fixed-income investors have it even worse. Your typical bond, for instance, only pays a coupon once or twice a year! For those who count on their portfolio income to pay the bills, it's tough to juggle monthly bills with quarterly payouts.
Thankfully, there's an answer: monthly dividend stocks.
Over the past few years, a growing number of companies have recognized that their investors need more consistent cash flow. So to cater to this market, many firms have switched to a monthly payout schedule.
This is a true win-win. Income investors can better match their income with their expenses. And the companies themselves, meanwhile, lock in a loyal shareholder base.
Admittedly, the universe of monthly dividend stocks remains small. The group mostly consists of ex-income trusts and a smattering of small-cap names.
But each year, the number of stocks added to this group grows. And there's enough quality and diversity here to build a robust income stream.
To help get you started, here are three of my favorite monthly dividend stocks.
ARMOUR Residential REIT, Inc.
The COVID-19 pandemic has hammered mortgage real estate investment trusts (mREITs) like ARMOUR Residential REIT, Inc. (NYSE:ARR). The industry's main source of financing, the repurchase (repo) market, started to seize up last spring. And thanks to a nationwide lockdown, analysts project a wave of defaults to rock the mortgage market in the coming months.
But ARMOUR could soldier through the pandemic better than most. Much of the partnership's loan book consists of agency debt—mortgage loans insured by federal agencies like the Federal National Mortgage Association (Fannie Mae) and the Federal Home Loan Mortgage Corporation (Freddie Mac). So even if homeowners default, ARR unitholders will get paid back in full.
The mREIT, furthermore, could actually profit from the crisis. In a bid to prop up the economy, the Federal Reserve has slashed its overnight borrowing rate (a rough proxy for ARMOUR's borrowing costs) to zero percent. But right now, mREITs can still earn a tidy three percent yield on 30-year fixed-rate mortgages.
That's a pretty good deal.
In the meantime, prospective ARMOUR investors can lock in an impressive payout. Today, ARR units come with an upfront monthly payout of $0.10 apiece. That comes out to an annual forward yield of 12.4%.
Prospect Capital Corporation
Business development corporations (BDCs) like Prospect Capital Corporation (NASDAQ:PSEC) are pretty straightforward to wrap your head around. Management borrows money from lenders at a low interest rate then lends it out to borrowers. The profit, called the spread, comes from the difference between the interest rates on the partnership's assets and liabilities.
In many ways, this business model is similar to that of traditional financial institutions. And for that reason, my colleague Jing Pan dubbed these businesses "Alternative Banks."
What separates Prospect Capital from its peers is that the company operates in the "sweet spot" of the U.S. economy. Management lends primarily to mid-sized companies with real cash flows and plenty of collateral. But because these companies don't often have access to financing from big banks, Prospect has the freedom to charge above-average interest rates on loans.
For investors, this has created quite an income stream. Right now, PSEC units sport an upfront payout of 14%. And that's an income stream that has rolled in like clockwork for almost two decades.
Brookfield Real Assets Income Fund Inc.
I love buying a buck for $0.90.
Of course, the stock market doesn't offer these types of opportunities often. But one of these deals has just cropped up, and it's on a unique type of business that pays an upfront yield of 13.9%.
The business in question is a closed-end fund called Brookfield Real Assets Income Fund Inc. (NYSE:RA). Like a traditional mutual fund, this security pools investor money together. But because its shares trade on a public exchange, supply and demand determine the price of each unit. As a result, RA shares can sometimes trade at a steep discount to their net asset value.
That seems to be the case at Brookfield right now. The fund's main investments, high-quality real estate loans, have fallen out of favor following the COVID-19 pandemic. And right now, RA shares trade at about a 13% discount to their liquidation value.
I don't, however, expect the discount on this monthly dividend stock to last forever. The fund's real estate portfolio has held up well through the downturn, and it continues to throw off plenty of income for investors. And eventually, Wall Street will recognize the mispricing of these assets.
That should eventually close the gap between the fund's share price and its net asset value.