3 High-Yield Pipeline Stocks Paying Up to 15%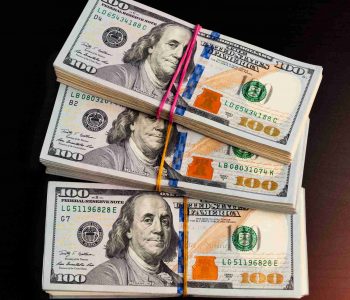 These High-Yield Pipeline Stocks Generate Reliable Income
I know from talking to hundreds of investors that many of them are struggling to generate enough portfolio income to fund a comfortable retirement.
And it's no surprise why that's the case. In a bid to stave off a financial crisis, the Federal Reserve has slashed its overnight lending rate to basically zero percent. And with officials grappling with the possibility of a second COVID-19-related shutdown, analysts don't expect interest rates to rise anytime soon.
All of which is bad news for savers. The Fed's low-rate policy, by extension, has forced down yields for other fixed-income investments like corporate bonds, Treasury notes, and bank CDs. And that means even a six-figure nest egg will only generate meager interest income.
But there's one possible solution: high-yield pipeline stocks.
Investors have long prized the pipeline industry for their bond-like cash flows. While energy prices swing wildly from year to year, the total volume of crude produced usually remains remarkably consistent. So for the pipeline companies that transport these commodities, it results in predictable, recession-proof fee income.
Furthermore, the ongoing cost to operate a pipeline is remarkably low. Once you have one in the ground, it just sits there delivering oil and gas to customers. The low operating costs allow companies to pay large amounts of cash out to their shareholders, resulting in some pretty impressive yields.
For those reasons, we've nicknamed these companies "Oil Pension Checks" around the office. Their combination of business characteristics often makes them the perfect source of investment income for retirees.
So to help get you get started, I've highlighted three interesting high-yield pipeline stocks below.
As I have to say again and again in these list posts, the names below don't represent "buy" recommendations. They do, however, serve as a great starting point for your investment research.
Let's dive into these companies.
Oasis Midstream Partners LP
Oasis Midstream Partners LP (NASDAQ:OMP) has been out of favor on Wall Street for some time. Its parent company, Oasis Petroleum Inc. (NASDAQ:OAS), filed for Chapter 11. That, some analysts have feared, could put the partnership's future in jeopardy.
But so far, those fears haven't come to fruition. Oasis Petroleum emerged from bankruptcy in November with $1.8 billion less in debt and a new stock ticker. And there have been few ramifications for unitholders of the master limited partnership. (Source: "Oasis Emerges from Bankruptcy with $1.8B Less Debt, New Ticker," Natural Gas Intelligence, November 24, 2020.)
In the meantime, prospective investors can still take advantage of a deeply discounted unit price. Right now, Oasis Midstream Partners stock sports an upfront yield of more than 15%.
Enbridge Inc
Enbridge Inc (NYSE:ENB) epitomizes the ultimate "Forever Asset." The Canada-based company operates one of the largest pipeline networks in North America. And the company has supplemented its cash flow through its business interest in several power-generation assets.
For ENB shareholders, this has translated into one of the most predictable income streams around. Enbridge Inc has paid out a dividend to its shareholders since the late 1950s. And its consistent series of distribution bumps, which go back more than two decades, could soon earn the company a spot on the elite list of Dividend Aristocrats.
Enbridge Inc pays a yield of 7.7%
Investors have good reason to expect the payout to keep growing. The company has a long list of expansion projects, keeping up with surging shale and oil sands output across the continent. And given Enbridge's clean balance sheet, management should have no problem passing on that higher fee income to shareholders.
Magellan Midstream Partners, L.P.
Magellan Midstream Partners, L.P. (NYSE:MMP) has carved out an interesting niche in the pipeline business. The partnership doesn't actually transport much in the way of traditional commodities like oil and gas. Instead, management has focused on building an extensive network of refined product pipelines, like gasoline, diesel, and jet fuel. Magellan supplements this income stream with a collection of related energy businesses, including terminals, storage, and processing.
This business has funded a lucrative income stream. Magellan has paid out a distribution to its unitholders like clockwork every quarter since 2001. And even through the 2008/2009 financial crisis, executives managed to increase the payout to investors.
Today, MMP units come with an upfront yield of nine percent.