3 High-Yield Dividend Stocks Paying Up to 12%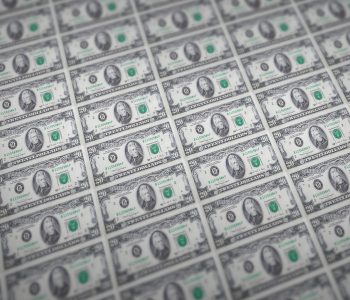 These High-Yield Dividend Stocks Still Have Respectable Payouts
The stock market has soared lately, but you probably knew that already.
Why it has soared is important. And while you can point to dozens of explanations, a big one is a rebound in the global economy following the sell-off in March due to the COVID-19 pandemic.
And there's good reason to expect more of a recovery. With more countries getting a handle on local outbreaks, officials have loosened restrictions on social gatherings and business activity. Several vaccines look poised to get approval, which could move up the timeline of the end of the pandemic.
So if economic growth does rebound, what should you do with your investments?
You could do worse than double down on high-yield dividend stocks. The idea is that, if business does recover, equity investors will collect the lion's share of the gains. And with bond yields now at record lows, the stock market remains the only game in town for generating respectable income.
The best part? Despite soaring equity prices, you can still scoop up shares of wonderful businesses at great prices. I've highlighted three of my favorite high-yield dividend stocks below.
Enterprise Products Partners L.P.
Over the past year, energy stocks have been about as popular as plane tickets to Mexico in July. Low oil prices have triggered a Wall Street exodus out of the energy patch as investors look for better returns elsewhere. Even profitable businesses like Enterprise Products Partners L.P. (NYSE:EPD) have not been spared from the sell-off. EPD units have lost almost half of their value since the summer of 2019.
That could be an overreaction.
Here's the thing: Enterprise Products doesn't drill for oil and gas itself. Instead, the partnership owns thousands of miles of pipelines, which transport energy commodities across the country. These oil "toll roads" generate steady income, regardless of whether barrels trade for $20.00 or $200.00.
Moreover, the partnership's 10% yield appears totally safe. Last quarter, Enterprise posted another round of record revenue and earnings. The business also generated $1.70 in distributable cash flow for every dollar paid out to unitholders. And management even announced plans to start buying back units, an enormous vote of confidence in the underlying business. (Source: "Enterprise Reports Record 2019 Results," Enterprise Products Partners L.P., January 20, 2020.)
So it's puzzling to see EPD units trading down in lockstep with more cyclical names in the industry. I suspect investors will later look back at this period as a once-in-a-generation opportunity to scoop up this high-yield dividend stock on the cheap.
Annaly Capital Management, Inc.
Admittedly, Annaly Capital Management, Inc. (NYSE:NLY) faces challenges. The mortgage real estate investment trust has seen its unit price cut almost in half over the past year. And thanks to a squeeze in lending margins, management recently announced they will slash the quarterly distribution by 12% to $0.22.
None of those are things you expect to see from a thriving, prosperous business.
But Annaly looks well positioned to prosper in any recovery. The bulk of the mortgages in the partnership's portfolio come with a full guarantee from the U.S. government. So even if homeowners default, NLY unitholders won't take any losses.
Moreover, short-term interest rates have plunged due to the COVID-19 pandemic. That will eventually show up in wider profit margins as Annaly executives roll over their debt.
In the meantime, NLY unitholders can lock in a respectable payout. Today, Annaly units come with a yield of 11.7%. So even if the business doesn't have the big growth spurt I expect, investors can still earn respectable returns from the partnership's oversized payout.
Office Properties Income Trust
Over the past decade, Office Properties Income Trust (NASDAQ:OPI) has quietly assembled a sprawling real estate empire. The partnership's portfolio includes dozens of "trophy assets" in urban cores across America, including Washington, D.C., Boston, and Chicago. In all, management has collected more than 184 properties totaling over 24.9 million square feet. (Source: "Investor Presentation June 2020," Office Properties Income Trust, last accessed July 31, 2020.)
So what sets this partnership apart from other landlords?
The bulk of Office Properties Income Trust's portfolio consists of government agencies. By far, the federal government is the firm's largest tenant by rent paid each month, and the rest of the partnership's tenant list consists mostly of states, municipalities, and government contractors.
Needless to say, these entities come with the backing of the U.S. taxpayer and tend to pay their bills on time. That steady stream of rental income has allowed management to mail out a distribution check to OPI unitholders every quarter since the company went public in 2009. And at its current unit price, Office Properties Income Trust sports a yield of 8.9%.