3 High-Yield Apartment REIT Stocks to Combat Inflation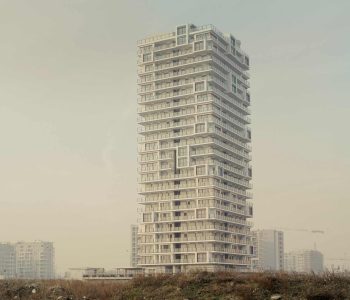 Apartment REIT Stocks Are Attractive as Home Prices & Mortgage Rates Rise
High home prices and skyrocketing mortgage rates have led to great opportunities for apartment real estate investment trusts (REITs). Not only are apartments in high demand, but rents have been surging.
This is good news for investors who are interested in high-yield dividend stocks with growing payouts and discounted share prices. At the moment, apartment REIT stocks are trading at a 21% discount to the value of their assets. A year ago, they were trading at just a three-percent discount.
That could point to significant gains from apartment REIT stocks over the coming quarters. And for impatient investors, these stocks provide stable, inflation-fighting dividends.
It's not a big surprise that apartment REIT stocks have taken a tumble recently. The entire stock market has been selling off. Not only that, but real estate investments are sensitive to interest rates. The Federal Reserve has been aggressively raising its key lending rate this year, which affects mortgage rates. The Federal Reserve has increased interest rates four times in 2022, putting them in a range of 2.25% to 2.5%.
The Fed is widely expected to announce another 0.75% interest rate hike the next time it meets. Its chair, Jerome Powell, has said the Fed needs to increase interest rates to combat decades-high inflation.
Loretta Mester, the president of the Cleveland Federal Reserve, said she expects the Fed's benchmark interest rate to rise to above four percent early next year. That's well above the current target range of 2.25% to 2.5% and above the median estimate of 3.8% by the end of 2023. (Source: "Fed's Mester Sees Benchmark Rate Above 4% and No Cuts at Least Through 2023," CNBC, August 31, 2022.)
Given the negative effect that inflation has been having on the economy, and given the potential upside risk for additional inflation, the Fed will need to raise its interest rate to the point where it acts as a drag on U.S. economic growth.
"Restoring price stability will likely require maintaining a restrictive policy stance for some time," said Powell at the Fed's recent annual policy forum. "The historical record cautions strongly against prematurely loosening policy." (Source: "Read Fed Chair Jerome Powell's Speech at Jackson Hole Symposium," Bloomberg, August 26, 2022.)
These economically restrictive actions are good for apartment REITs because they make it more difficult for people to get a mortgage. This means more people are looking to rent instead of buy housing.
3 High-Yield Apartment REIT Stocks
If you don't have the deep pockets to be able to own an apartment to rent out and you don't want the hassle of directly dealing with tenants and collecting rent anyway, the following three apartment REIT stocks might be a good fit for your investment portfolio. They're currently underperforming, but they have great upside potential. These stocks also provide frothy dividends.
| | | | | | |
| --- | --- | --- | --- | --- | --- |
| Company Name | Stock Ticker | Share Price | Year-to-Date Change | Annualized Dividend | Dividend Yield |
| Apartment Income REIT Corp | NYSE:AIRC | $41.30 | -21% | $1.80 | 4.4% |
| Essex Property Trust Inc | NYSE:ESS | $12.23 | -21% | $8.80 | 3.3% |
| UDR, Inc. | NYSE:UDR | $18.17 | -20% | $1.52 | 3.3% |
Apartment Income REIT Corp (NYSE:AIRC) is one of the country's largest owners and operators of apartments, with approximately 77 properties comprising 25,380 apartments in eight states and D.C. The properties are in some of the hottest rental markets, including Los Angeles, the San Francisco Bay Area, South Florida, Boston, and the Greater D.C. area. Renters might not want to hear it, but Apartment Income REIT Corp has the third-highest average rents within the sector. Moreover, AIRC stock provides higher-than-average dividends. (Source: "Investor Presentation: June 2022," Apartment Income REIT Corp, last accessed September 14, 2022.)
Essex Property Trust Inc (NYSE:ESS) is the only publicly traded multifamily home REIT dedicated to the U.S. West Coast. It has properties in California and Washington, two cities that combined represent the fifth-highest gross domestic product (GDP) in the world. The company's core properties are in the San Francisco Bay Area (85), Los Angeles (45), and Orange County (26). The company also owns 59 properties in Metropolitan Seattle. ESS stock has had one of the highest total returns of all U.S. REIT stocks since the company went public in 1994. A dividend aristocrat, Essex Property Trust has raised its dividends for the last 28 years. (Source: "Investor Presentation: June 2022," Essex Property Trust Inc, last accessed September 14, 2022.)
UDR, Inc. (NYSE:UDR) is known for its luxury properties, which include apartment communities in some of the country's most desirable locations. Those areas include New York's Upper West Side, San Francisco's Mission Bay District, and hundreds of neighborhoods in between. UDR, Inc. currently owns about 57,000 homes in 21 markets, including the West Coast, Sunbelt, and Northeast/Mid-Atlantic regions. The company's market rent growth has been above historical norms, it has a solid balance sheet with $1.7 billion in liquidity, and it has raised its dividends for the last 13 years. (Source: "Investor Presentation, June 2022," UDR, Inc., last accessed September 14, 2022.)
The Lowdown on Apartment REIT stocks
Interest rates have been going up, and so too have mortgage rates, forcing many Americans to seek apartment rentals as an alternative to home ownership. This trend has been a boon for apartment REITs, and this is expected to continue. The growing demand for housing is expected to outstrip supply.
Therefore, the outlook for apartment REIT stocks is bullish.