3 High-Dividend Stocks Poised to Hike Their Payouts in August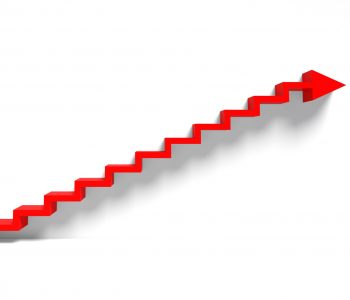 These High-Dividend Stocks Pay Up to 8.7%
When 2020 started, did you expect a global pandemic, double-digit unemployment, mass protests nationwide, the worst economy since the Great Depression, empty office towers, and a ban on hugging?
Of course not. And it's only July.
But when it comes to investing, you can always hang your hat on one thing: dividends. If you own solid high-dividend stocks, you can almost set your watch to when the dividend checks will arrive in your brokerage account.
In fact, you can even predict when some companies will raise their payouts.
Today I dusted off the Income Investors cootie-catcher and came up with three high-dividend stocks that will almost certainly bump their payouts in August.
All of these names have long histories of raising their distributions. And for me, that often represents the calling card of a wonderful business.
Altria Group Inc
You have a simple story with tobacco giant Altria Group Inc (NYSE:MO). Cigarettes cost a nickel to make. The company sells them for a dollar. And they're addictive. That formula has turned Altria into one of the best-performing stocks of the past 50 years.
Admittedly, tobacco has a limited future. So to grow earnings, management has plowed cash flows into new businesses like e-cigarettes and marijuana. These investments have allowed the company to continue growing profits even in the face of declining smoking rates.
All of which has created a lucrative income stream for shareholders. Today, Altria pays an annual dividend of $3.36 per share, which comes out to a yield of 8.1%. That figure doesn't even account for the billions of dollars the company returns to shareholders every year in stock repurchases.
Royal Bank of Canada
Canadian banks amount to licenses to print money. Five companies control 80% of the deposits in the country. And strict government regulations keep foreign rivals out. That allows incumbents to keep prices high, margins fat, and profits thick.
Here's what sets Royal Bank of Canada (NYSE:RY) apart. As the largest financial institution in the country, management can spread their fixed costs over a wider base of sales. This has allowed the company to earn more money on each dollar of revenue than any of its peers.
For shareholders, this has created quite the income stream. Even through financial crises, Royal Bank has continued paying dividends. And today, its shares sport an annual yield of 4.4%.
Medical Properties Trust, Inc.
Based in Birmingham, Alabama, Medical Properties Trust, Inc. (NYSE:MPW) has assembled a lucrative portfolio of 389 hospitals across eight countries. (Source: "Our Portfolio," Medical Properties Trust, Inc., last accessed July 10, 2020.)
That has allowed the business to generate consistent income, boasting 16 straight years of uninterrupted dividends.
Will we get a dividend hike from Medical Properties Trust in August? The odds look good. Even in recessions, people get sick and injured. That means most of the partnership's tenants can still pay rent. And given that lease agreements come with built-in annual price hikes, management has more cash flow to reward shareholders.