3 "Forever Assets" Yielding Up to 7.9%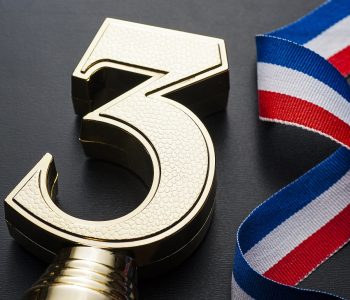 Three Top Dividend Stocks to Consider After the Crash
Stocks have plunged, but you probably don't need a reminder.
Why they've plunged matters. And while you can point to many reasons for the panic (not all of them rational), a big one is the fear that the coronavirus pandemic could tip the economy into a recession.
And there's good reason to be worried. Short-term, a drop in travel will crush industries like hotels, airlines, and cruise ships. Long-term, the quarantine of cities in infected "red zones" will grind business activity to a halt.
So if the economy does stall, what should investors do? They could do worse than double down on "Forever Assets."
That's a term I use to describe an elite group of top dividend stocks that have rewarded shareholders for, not just years and decades, but generations. In other words, they are companies that investors can hold onto through recessions, inflation, and flash crashes.
The best part? The recent market plunge has given investors a rare chance to scoop up these top dividend stocks at bargain prices. I've highlighted three of my favorites below.
Coca-Cola Co
Coca-Cola Co (NYSE:KO) doesn't make for the best conversation around the office water cooler. Nobody can make an exciting pitch for soda and other beverages. But the company makes a ton of money—$8.9 billion in 2019—and has paid dividends to shareholders every year since 1895.
Think about that for a second. Every year. Since 1895.
Through World War I, the Great Depression, World War II, the Korean War, the Cuban Missile Crisis, the Kennedy assassinations, Vietnam, Watergate, stagflation, the Iraq War, 9/11, the financial crisis, the shale boom, and the shale bust, Coca-Cola Co went about its business selling soda to customers and paying dividends to shareholders.
In fact, the last time Coca-Cola didn't mail out a check to shareholders, Grover Cleveland sat in the White House and investors considered the light bulb an "emerging technology."
I have no idea how the coronavirus pandemic will pan out. But regardless of what happens, I'm pretty sure my grandchildren and great-grandchildren will still enjoy the refreshing taste of Coca-Cola. That makes this company one top dividend stock for 2020 and beyond.
Clorox Co
Boring businesses can deliver exciting returns.
Long-time readers know I'm a big fan of companies that "sell the basics," essential products that customers need through good times and bad. For shareholders, these products can translate into recession-proof income streams that generate outsized returns over time.
Case in point: Clorox Co (NYSE:CLX). Most people know this company for its trademark brand of bleach. But over the years, management has acquired a sprawling portfolio of brands like "Pine-Sol" cleaner, "Glad" trash bags, "Fresh Step" cat litter, and "Kingsford" charcoal. This has funded a dividend that has rolled in like clockwork for 40-plus years.
Funnily enough, Clorox Co could represent the ultimate safe haven during a pandemic. With growing fears over the coronavirus, customers have started stockpiling supplies of the company's disinfecting wipes and sanitizing sprays. That explains why CLX shares have traded at fresh all-time highs even amid the wider market panic.
Enbridge Inc
Admittedly, Canada-based Enbridge Inc (NYSE:ENB) ranks as the least popular name on this list. Recently, energy prices have collapsed on what appears to be the near breakup of the Organization of the Petroleum Exporting Countries (OPEC) cartel. That has sent shares of anything related to oil and gas plunging.
Here's the thing: Enbridge Inc doesn't make its money drilling for oil and gas.
Instead, the company owns the pipelines that transport energy products from one area to another. Management charges a fee on each barrel that flows through its network. This fee income rolls in regardless of the ups and downs in the oil market.
For shareholders, this has created a reliable income stream. Enbridge has mailed checks to investors every year since 1959. Management has also boosted that payout on an annual basis for more than two decades.
The best part? Investors could have a once-in-a-lifetime opportunity to get ENB shares at a reasonable price.
Right now, Enbridge Inc's shares pay a forward yield of 7.9%. Low oil prices will dial back production growth in the oil patch, which will mean a slower pace of dividend hikes for Enbridge shareholders. But with such a high yield, those patiently reinvesting their dividends will likely do well over time.