3 Dividend Increases to Expect in August 2017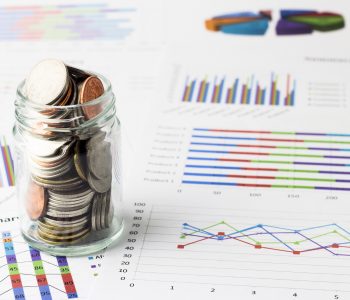 iStock.com/Amankris
Expected Dividend Increases in August 2017
One of the best strategies in income investing is to buy and hold companies that raise their dividends on a regular basis. I mean, prices are rising, and we have firsthand experience of how inflation erodes our purchasing power. For those that are living off the returns of their income portfolio, few things are better than an increasing stream of dividends. So in this article, we are going to take a look at three dividend increases to expect this month.
Which Companies Are Most Likely to Raise Their Payout?
The first thing to note when identifying potential payout increases is that dividends are sticky. While there is no guarantee, when a company raises its dividend rate, the implication is that the company will keep paying at least this much going forward. It would not make sense for a company to raise its quarterly payout in one year only to decrease it in the next. This is because in today's market, few things disappoint income investors more than a dividend cut.
Therefore, companies do not want to raise their regular dividend rate to unsustainable levels.
But what determines a sustainable level?
Well, since dividends come from profits, the amount of dividends a company can afford to pay depends on its bottom line. Adding in the fact that dividends are supposed to be sticky, it's easy to see that a company's dividend policy would be closely tied to the amount of recurring profits it can generate.
A key factor to consider here is payout ratio. The payout ratio is calculated by dividing a company's dividends per share by its earnings per share. There is no universal standard on what the optimal payout ratio is. This is because companies in different industries face different levels of challenges. For instance, an established company in a slow-changing industry will likely have a higher payout ratio than a start-up business in the fast-changing tech sector.
However, for some stocks, profits may not be the best determinant of their dividend policy. This is especially the case for real estate investment trusts (REITs) and master limited partnerships (MLPs). These entities can sometimes have earnings payout ratios of over 100% but are still capable of raising their dividends. This is because for them, their dividend-paying capacity is more related to the amount of cash they can generate. For REITs, the metric is called funds from operations, or FFO. For MLPs, it is called distributable cash flow, or DCF.
Another thing to take into account is the company's investment needs. A company may have solid profits and a solid balance sheet. But if it plans to invest in a big expansionary project, it may decide to reinvest its profits rather than distributing them to shareholders.
Also Read:
5 Top Dividend Growth Stocks for 2017
7 Best Dividend Growth ETFs for 2017
Last but certainly not least, we can get some information on expected dividend increases simply by looking at the past. Some companies have long track records of dividend increases. Companies that have raised their payout every year for at least 25 years earn the title of "Dividend Aristocrat." Those with 50 or more years of consecutive dividend hikes are crowned "Dividend Kings."
These companies typically review their dividend policy every year. While past performance does not guarantee future results, if business is doing well, a company with decades of consecutive dividend hikes will likely want to keep its track record continuing.
Now, let's take a look at the list of dividend increases that may happen in August 2017.
List of Expected Dividend Increase Announcements This Month
#1 First American Financial Corp
First American Financial Corp (NYSE:FAF) is in the insurance business. The company provides title insurance, settlement services, and risk solutions for real estate transactions. While the current company was incorporated in 2008, First American's roots can be traced all the way back to 1889. In fact, First American is currently the second-largest provider of title insurance in the U.S., with a 26.5% market share. (Source: "KBW Mortgage Finance & Asset Management Conference," First American Financial Corp, last accessed August 8, 2017.)
First American pays generous dividends. With a quarterly dividend rate of $0.34 per share, FAF stock has an annual dividend yield of 2.81%.
Of course, there are plenty of higher-yielding stocks in the market. What makes First American stand out is the rate at which the company is raising its payout.
In 2012, First American was paying quarterly dividends of $0.08 per share. Since then, the company has raised the amount every year to its current quarterly dividend rate of $0.34 per share. That's a 325% increase in five years! (Source: "Dividend History," First American Financial Corp, last accessed August 8, 2017.)
In order for those dividend hikes to be sustainable, the company needs to grow its business. And on that front, there has been some good news.
First American reported earnings last month. In the second quarter of 2017, total revenue increased seven percent year-over-year to $1.5 billion. In particular, purchase revenues were up 12% thanks to growth in both the number of closed orders per day and average revenue per order. (Source: "First American Financial Reports Second Quarter 2017 Results," First American Financial Corp, July 27, 2017.)
The bottom line improved as well. In the June quarter, First American earned a net income of $1.09 per share, representing an 18.5% improvement from the $0.92 per share earned in the year-ago period.
Now, if you take a look at the company's financials in the first two quarters of 2017, you'd see that it had a payout ratio of 42.2%. This leaves a sizable margin of safety and the potential for future dividend increases. First American has been paying the current payout rate for four consecutive quarters. If the company decides to raise its dividend rate this year, the announcement could arrive soon.
#2 Altria Group Inc
When it comes to generating recurring profits, few companies can match the ability of Altria Group Inc (NYSE:MO).
Being a producer and marketer of tobacco products is an immensely profitable business. Altria Group is currently the largest tobacco company in the U.S. Its brand portfolio includes "Marlboro," "Black & Mild," and "Copenhagen," just to name a few. The company also has a wine business through its subsidiary Ste. Michelle Wine Estates Ltd.
Altria's brand strength, combined with the nature of the tobacco business means it doesn't need to reinvest that much. This allows the company to return most of its profits to shareholders. Altria currently pays quarterly dividends of $0.61 per share, giving MO stock an annual dividend yield of 3.73%. The company has raised its payout every year for more than a decade. (Source: "Shareholder & Dividend Information," Altria Group Inc, last accessed August 8, 2017.)
In 2016, Altria's adjusted earnings grew 8.2% to $3.03 per share. For full-year 2017, the company expects its adjusted EPS to be in the range of $3.26 to $3.32. That would translate to a growth rate of between 7.5% and 9.5%. (Source: "Altria Reports 2017 Second Quarter and First Half Results; Reaffirms Full Year Earnings Gudiacne; And Announces Expanded Share Repurchase Program," Altria Group Inc, July 27, 2017.)
Solid earnings growth could fuel Altria's dividend growth. Since the company usually reviews its dividend policy sometime in August, I wouldn't be surprised if Altria announces a dividend hike soon.
#3 Nordson Corporation
Nordson Corporation (NASDAQ:NDSN) is one of the most overlooked dividend stocks in today's market. Its 0.84% yield may not seem like much, but over the years, the company has delivered strong dividend growth and total shareholder return.
Nordson is in the industrial equipment business. Headquartered in Westlake, Ohio, the company designs and manufactures products used for dispensing materials, for fluid management, for UV curing and plasma surface treatment, and for test and inspection. The company has operations in over 30 countries around the world.
Nordson is a Dividend King. It has raised its payout every year for the past 52 years. Moreover, recent increases have been quite substantial. In the beginning of 2012, the company was paying a quarterly dividend rate of $0.125 per share. Today, the amount is $0.27 per share. So Nordson has more than doubled its quarterly payout in the last five years. (Source: "Dividend Information," Nordson Corporation, last accessed August 8, 2017.)
Business has been going well at Nordson. In the most recent quarter, sales increased 13% year-over-year to $496.0 million. Adjusted earnings came in at $1.35 per share, also up 13% from the year-ago period. Note that in the first half of Nordson's fiscal 2017, the company generated $1.97 of earnings per share while paying $0.54 in dividends per share. So it had a payout ratio of just 27.4%. (Source: "Nordson Corporation Reports Fiscal Year 2017 Second Quarter Results Leading to Record First Half Revenue and Earnings Per Share," Nordson Corporation, May 22, 2017.)
Thanks to the good news, Nordson stock has been enjoying a nice rally. In the last 12 months, the company's share price has surged 41.7%.
The company's board of directors usually reviews its dividend policy every August. With a growing business, solid financials, and a low payout ratio, Nordson will likely have some good news for income investors later this month.
Final Thoughts on Dividend Increases
At the end of the day, keep in mind that dividend increases are not the only way through which a company can return cash to shareholders. As we discussed earlier, dividends tend to be sticky. But when a company just had a good year in a cyclical industry, or when a company has accumulated a lot of cash, it can choose to pay a one-time special dividend. These payments are not expected to be recurring, so there is no pressure on the company to maintain this payout. Investors willing to learn more about these supplemental payments can check out my column on special dividends in 2017.