3 Dividend Growth Stocks That Could Raise Their Payouts in January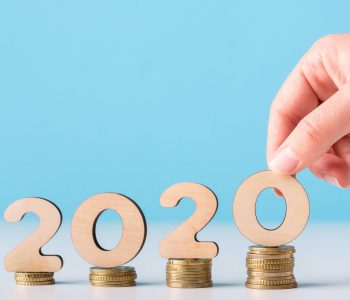 3 Dividend Growth Stocks to Watch in January
January can be a cold, damp, and bleak time of year. The depths of winter and discontent.
Here in the Northeast, Mother Nature just dumped back-to-back snowstorms. Two feet of drifting powder and enough ice on the roads to make trucks slide like a Bruins goon slamming someone into the boards.
But there is one thing I love about this time of year: distribution hikes.
Each January, many dividend growth stocks kick off the New Year by bumping their payouts for shareholders. For those of us who count on distributions to pay the bills, it's like getting a pay raise.
Dividend hikes can also highlight new investment ideas. Executives, after all, won't boost their payouts unless they're optimistic on the future. These announcements can serve as big votes of confidence in the underlying business.
For this reason, I like to flag dividend growth stocks that are likely to hike their payouts in the coming month. So, without further delay, let's dive into my list for January 2020.
1. Chevron Corporation
Oil stocks aren't known for steady dividends, but one stock remains an exception: Chevron Corporation (NYSE:CVX).
Through wild swings in the energy market, Chevron has always managed to pay bigger distributions to shareholders. This has earned the company a spot on the elite list of "Dividend Aristocrats."
This streak will likely continue. In the face of lower oil prices, Chevron has slashed overhead expenses and focused on lower-cost production assets. Management has plowed billions into the Texas Permian Basin, which will soon pad the company's production numbers.
This should, in theory, allow Chevron to boost its dividend again in 2020.
But the company hasn't hiked its payout on a precise schedule. This can make it difficult to predict the exact month management will make their announcement.
However, since 2018, Chevron has started hiking its payouts each January. Don't be surprised to see another bump early in the New Year.
2. Canadian National Railway
Canadian National Railway (NYSE:CNI) might seem like a 19th-century investment. But, since the start of 2009, shares of this transport juggernaut have posted a total return, including dividends, of 521%.
This puts the company in the same league as innovative growth stocks like Alphabet Inc (NASDAQ:GOOGL) and Cisco Systems, Inc. (NASDAQ:CSCO).
How has the company managed to post such blowout gains?
CN laid down its network of track over a century ago, back when land cost pennies an acre. Since then, cities and towns have sprung up along these routes.
Today, it would cost hundreds of billions of dollars to replicate this network, which means little competition in the form of modern railroads.
For the most part, management returns the bulk of company profits back to shareholders.
CN has boosted its dividend every year since 1995. Today, the company pays a quarterly distribution of $0.41 per share, which comes out to an annual yield of 1.8%.
Don't be surprised to see this dividend growth stock hike its payout again in January.
3. Yum! Brands, Inc.
Invest in what you shouldn't eat. Long-time readers know that shares of companies selling junk food can be lucrative businesses. For decades, companies like Wendys Co, (NASDAQ:WEN), Mcdonald's Corp (NYSE:MCD), and Dunkin Brands Group Inc (NASDAQ:DNKN) have posted blowout returns.
Fast-food giant Yum! Brands, Inc. (NYSE:YUM) represents another textbook example.
The company owns thousands of "KFC," "Pizza Hut," and "Taco Bell" stores worldwide. Last year, sales topped $5.7 billion. And, thanks to our addiction to pizza, tacos, and fried chicken, analysts project that those revenues will keep growing.
Now, Yum!'s 1.7% dividend yield won't impress most income investors. But, since 2004, this income stream has grown in size fourfold. Given enough time, even a dividend trickle could become a raging river of income.