3 COVID-Proof Dividend Stocks Paying up to 8.6%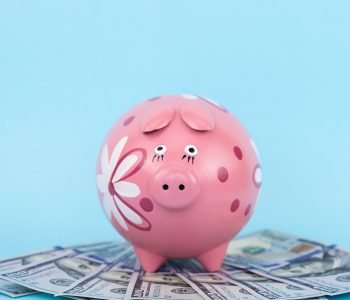 Dividend Stocks Delivering Recession-Proof Income?
COVID-19 has pushed the U.S. economy into a recession, but you probably already knew that.
Rolling shutdowns forced millions to shutter their businesses this spring. And with little in the way of cash coming in, many companies struggled to make rent and payroll—let alone reward shareholders with lucrative dividends.
And there's good reason to think it could happen again.
Nationwide, health agencies have reported another spike in COVID-19 cases. And that, some analysts fear, could trigger another wave of shutdowns, layoffs, and bankruptcies.
So if the U.S. economy does take another gut punch from COVID-19, what should you do with your money?
You can make worse bets than recession-proof dividend stocks. The idea being that ongoing dividend payments can support your returns even if stock prices turn sideways for a while. And collecting ongoing distribution income, at least for me anyway, makes it easier to stomach the stock market's ups and downs.
I've highlighted three of my dividend stocks below. To be absolutely clear, this list doesn't represent a series of "buy" recommendations; it does, however, represent a great starting point for further research.
Walmart Inc
Walmart Inc (NYSE:WMT) is the ultimate recession-proof business. Shoppers, attracted to the company's famous everyday low prices, visit stores no matter what's going on in the economy. And when money gets tight, Walmart draws customers who used to shop at higher-end outlets.
This business model has allowed Walmart to prosper even during the current pandemic.
This spring, the company posted a 10% increase in same-store sales—a jaw-dropping increase for a business as large as Walmart. And to meet explosive demand due to COVID-19, the company has recently hired an average of 5,000 new workers every day. (Sources: "Walmart Sees Q1 U.S. Comps Jump 10%, Online Sales Soar 74%, Supermarket News, May 19, 2020; "Walmart, Target, and Kohl's Are Slated to Hire sn Estimated 240,000 Employees This Holiday Season — Many of Which Will Be Dedicated to Fulfilling Online Orders," Business Insider, September 28, 2020.)
This has resulted in explosive returns for shareholders. Since March 1, Walmart stock has posted a total gain, including distributions, of 31%. Today, WMT shares pay a quarterly distribution of $0.54, which comes out to an annual yield of 1.5%.
Procter & Gamble Co
Few businesses (and dividend stocks) are better positioned to survive a recession than Procter & Gamble Co (NYSE:PG).
The company's collection of consumer products, such as soap, shampoo, laundry detergent, and toothpaste, is pretty much essential in most households. So even during the current COVID-19-induced downturn, it has been no surprise to see Procter & Gamble post an impressive nine-percent increase in net sales. (Source: "Procter & Gamble beats estimates as sales jump 9%, raises forecast amid strong demand," CNBC, October 20, 2020.)
This has created an admirable income stream for PG shareholders. The company has raised its dividend to investors for 50 consecutive years. And today, the stock comes with a tidy upfront yield of 2.4%.
Don't be surprised to see the pace of Procter & Gamble's dividend hikes accelerate going forward. Last quarter, management boosted their earnings guidance for full-year 2020. This should provide executives more funds with which to reward shareholders.
Enbridge Inc
Enbridge Inc (NYSE:ENB) stands out among dividend stocks as the ultimate cash cow. The company ranks as the largest owner of oil and gas pipelines in North America, generating steady, ongoing toll income. Management supplements these cash flows with a collection of electricity distribution and renewable energy assets.
These businesses have created an income stream that resembles bond coupons. Enbridge has mailed out a check to each shareholder every year since 1953—back when Dwight D. Eisenhower sat in the White House. And today, the stock comes with an upfront yield of 8.6%. (Source: "Common Share Dividend Info," Enbridge Inc, last accessed October 27, 2020.)
This payout, however, will likely continue to grow.
In the company's most recent investor presentation, management said they've identified more than $6.0 billion in new infrastructure investment projects over the next few years. That, according to Wall Street estimates, should allow Enbridge to grow its earnings per share—and by rough extension, its dividends—at a mid-single-digit annual clip. (Source: "Investment Community Presentation," Enbridge Inc, September 2020.)