3 Consumer Staples Stocks Paying Up to 9.5%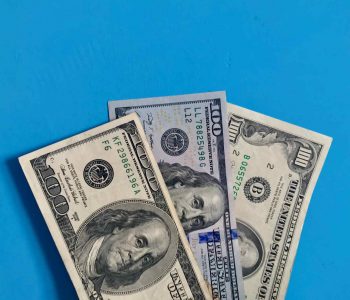 Looking for Steady Income? Here Are the 3 Top Consumer Staples Stocks for 2021
Investors face a lot of unknowns heading into the new year. Will the third wave of COVID-19 lock down the economy? Will a wave of corporate bankruptcies rock the financial system? Will terrorist attacks in France and Austria spread to the rest of Europe?
But there's one thing you can still count on: consumer staples stocks.
Consumer staples companies are businesses that sell essential goods like food, beverages (including alcohol), tobacco, and hygiene products. In other words, the types of things people buy regardless of how well the economy is doing or where interest rates happen to be.
For shareholders, these simple businesses result in ongoing dividend income. When you own top consumer staples stocks, you're almost certain to get a check in the mail every quarter. And even during the current COVID-19-induced recession, few consumer staples companies have cut or eliminated their payouts to investors.
With that in mind, I put together a list of three top consumer staples stocks for 2021. To be clear, the names below don't constitute "buy" recommendations, but they do serve as a great starting point for research.
Altria Group Inc
Warren Buffett once commented on the incredible economics of selling cigarettes: they cost a nickel to make, you sell them for a dollar, and they're addictive. Those incredible margins are almost unheard in any other industry. And while the ethics of such a business are questionable, no one can question the business advantages of keeping your customers hooked on your products.
But it gets better: the government has long since banned the marketing of tobacco products. That makes it virtually impossible for new competitors to enter the industry, ensuring wide and fat profit margins for shareholders of existing companies. And because there's little need to invest in new factories or equipment, almost every dollar of income flows straight to investors.
That model has created a cash cow for Altria Group Inc (NYSE:MO) shareholders. The company has paid out distributions to shareholders for decades, long since cementing its spot on the elite list of S&P Dividend Aristocrats. And today, the consumer staples stock comes with an upfront yield of 9.5%.
Procter & Gamble Co
Procter & Gamble Co (NYSE:PG) has a number of things going for it: a collection of iconic household brands, long-lasting relationships with retailers, and a multi-billion-dollar marketing budget that dwarfs those of its competitors.
This has translated into outstanding returns for PG shareholders. For the 25-year period ended October 31, Procter & Gamble shares have posted a total gain, including reinvested dividends, of 1,038%. This has beaten the pants off the S&P 500, which posted a total return of only 466% during the same time frame.
Those competitive advantages have translated into a growing dividend. Even at the height of the pandemic in April, Procter & Gamble executives boosted the company's quarterly dividend six percent to $0.79 a share. That raises the forward yield on PG stock to 2.3%. (Source: "Procter & Gamble boosts dividend by 6%," Cincinnati Enquirer, April 14, 2020.)
Church & Dwight Co., Inc.
You may have never heard of Church & Dwight Co., Inc. (NYSE:CHD), but there's a good chance you've purchased some of the company's products. The business owns a number of top household brands, including "Arm & Hammer" baking soda, "Trojan" condoms, "OxiClean" stain remover, and "XTRA" laundry detergent.
And sales, it seems, have held up fine during the current recession. In the third quarter of 2020, Church & Dwight reported that its sales and earnings per share jumped by 13.9% and 31.7%, respectively. Those numbers blew the consensus Wall Street estimates out of the water and sent CHD shares surging to near all-time highs. (Source: "Church & Dwight Reports Q3 Results," Church & Dwight Co., Inc., October 29, 2020.)
Moreover, the company has a long track record of rewarding shareholders. Last January, Church & Dwight executives bumped the company's quarterly dividend by 5.5% to $0.24 per share, raising the dividend yield to more than one percent. And given the company's recent string of blowout profits, I expect another big bump early next year.