3 Cheap Dividend Stocks Trading at 52-Week Lows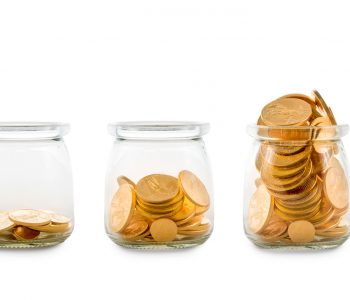 iStock.com/BackyardProduction
These Stocks Yield Up to 15.3%
Struggling to find cheap stocks after a nine-year bull market? Maybe you should try searching through the 52-week low list.
This group represents the stock market's sales rack. No doubt that some of these names got chucked in there for a reason. And most of the time, you get what you pay for.
But if you comb through the list carefully, you can sometimes snag a deal. That looks like the case with the three fallen angels I've highlighted below. Here are three cheap dividend stocks that have been unfairly marked down.
Buckeye Partners, L.P.
Following a slowdown in America's oil boom, investor enthusiasm for pipeline stocks started to wane in late 2015 and early 2016. More recently, investors have rotated out of steady blue-chip dividend stocks and into more exciting tech plays. As a result, traders have dumped some wonderful dividend stocks at bargain prices.
Buckeye Partners, L.P. (NYSE:BPL) serves as a great example. The partnership owns over 6,000 miles of oil and gas pipelines, connecting nearly every North American market east of the Rocky Mountains. These assets serve as the "toll roads" of the energy patch, moving commodities across the country in exchange for steady fee income.
Yet despite a near recession-proof business, units have still come under selling pressure. New investors can now lock in a distribution yield of 15.3%. That remarkable payout looks tempting, especially compared to the nosebleed valuations in the rest of the stock market.
Ford Motor Company
Investors have punished shares of Ford Motor Company (NYSE:F) following a disappointing financial report. The company's net income dropped 44% to $1.1 billion last quarter on slowing sales in China and a disruption of pickup truck production in May. Management also cut their full-year guidance due to exchange rate headwinds.
Bulls didn't have a lot of positives to point to in that report, for sure. Auto manufacturing, however, has always represented a cyclical business. Ford has proven capable of navigating the boom/bust patterns before, and historically, it has always made sense to buy dividend stocks in this industry when sales look soft.
In the meantime, investors lock in a six-percent dividend yield. That distribution also looks sustainable, given that management pays out less than half of their profits. When you're collecting a check that big, it's easy to be patient.
Legg Mason Inc
After a nine-year bull market, you would think dividend stocks for asset management firms would be soaring. Yet the industry has fallen out of favor on Wall Street on account of the shift to passive investment vehicles, lower profit margins, and investment-fund outflows.
Legg Mason Inc (NYSE:LM) has struggled worst of all. Shares trade at just 10 times this year's earnings, compared with an average multiple of 17.5 times this year's profits for the S&P 500. The asset manager has never been this cheap relative to the overall stock market.
The question is, what will put asset managers like Legg Mason back in investors' good books? It's hard to point to any near-term catalysts. But with a dividend yield over four percent, shareholders can be patient. And when you're buying stocks this cheap, it doesn't take much good news to spark a rally.