3 Biotechnology Dividend Growth Stocks for 2018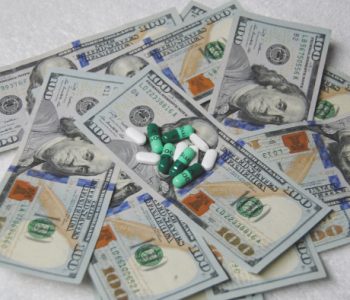 iStock.com/CI_ROME
Biotechnology can be a very lucrative business. But for the most part, biotech stocks aren't known to be a staple for income investors. The reason is simple: because biotech companies have to spend a lot of money on research and development (R&D), most of them don't have much cash lying around to be returned to shareholders.
The thing is, though, if investors decide to ignore the sector completely, they could be missing out on some serious income opportunities. Today, I'm going to show you three biotech stocks that not only pay dividends but consistently raise their payout.
3 Biotech Stocks with Growing Dividends
| | | | |
| --- | --- | --- | --- |
| Company Name | Stock Exchange | Ticker Symbol | Dividend Yield |
| Amgen, Inc. | NASDAQ | AMGN | 2.85% |
| Gilead Sciences, Inc. | NASDAQ | GILD | 2.65% |
| Abbvie Inc | NYSE | ABBV | 2.83% |
1. Amgen, Inc.
Headquartered in Thousand Oaks, California, Amgen, Inc. (NASDAQ:AMGN) is the largest independent biotech firm in the world. The company has been in business for over 30 years, but didn't really have a dividend policy until 2011.
Amgen paid its first dividend of $0.28 per share on September 8, 2011. Since then, the company has increased its payout every single year. (Source: "Dividend Information," Amgen, Inc., last accessed January 12, 2018.)
The latest dividend hike arrived last month when the company announced a 15% increase to its quarterly dividend rate to $1.32 per share. In other words, in less than eight years, Amgen's per share payout has gone up more than 370%.
It also helps that the company has tens of billions of dollars of cash stored overseas. If the Trump administration successfully lowers the repatriation tax, companies like Amgen could bring some of their foreign cash back to the U.S. And shareholders would be further rewarded.
2. Gilead Sciences, Inc.
Gilead Sciences, Inc. (NASDAQ:GILD) is another biotech company that has a huge pile of cash. As of September 30, 2017, Gilead's cash, cash equivalents, and marketable securities totaled $41.4 billion, representing a 13% increase from the $36.6 billion at the end of June. (Source: "Gilead Sciences Announces Third Quarter 2017 Financial Results," Gilead Sciences, Inc., October 26, 2017.)
Also Read:
How a 90-Year-Old Vermont Man Made $8 Million in The Stock Market
To put it in perspective, Gilead Sciences has a market capitalization of around $103.0 billion. With a cash stack that's nearly 40% of its market cap, the company not only has plenty of resources for R&D but can also return a tremendous amount of value to shareholders.
Indeed, since Gilead Sciences started paying dividends in 2015, the company has already raised its payout twice, by a total of 21%. (Source: "Gilead Sciences, Inc. Dividend Date & History," NASDAQ, last accessed January 12, 2018.)
Trading at around $79.00 apiece, GILD stock offers an annual yield of 2.63%.
3. AbbVie Inc
AbbVie Inc (NYSE:ABBV) came into existence as a spin-off from Abbott Laboratories (NYSE:ABT) in 2013. AbbVie discovers, develops, and markets both biopharmaceuticals and small molecule drugs.
After the spin-off, AbbVie started paying quarterly dividends of $0.40 per share. Since then, the company has raised its payout a total of six times. Its current quarterly dividend rate stands at $0.71 per share, giving ABBV stock an annual yield of 2.83%.
Those dividend hikes are backed by a growing business. In the third quarter of 2017, AbbVie's adjusted net revenue grew 8.8% year-over-year. Adjusted earnings came in at $1.41 per share, up 16.5% from the year-ago period. (Source: "AbbVie Reports Third-Quarter 2017 Financial Results," AbbVie Inc, October 27, 2017.)