2023 Monthly Dividend Stock List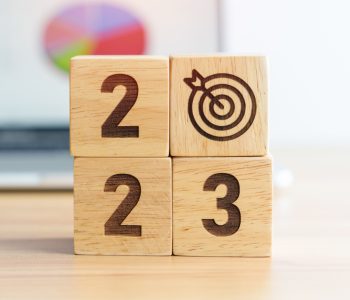 These Dividend Stocks Pay Investors Each Month
Dividend stocks are a great way to juice your bank account with regular income. This was especially true in 2022, with inflation at decades-high levels and rising interest rates sending stocks significantly lower.
It looks like 2023 will also be a difficult year, with fears of an upcoming recession weighing down stock projections.
Stocks are falling and don't have a reason to rebound, which means a bottom probably isn't in yet. This has made dividend-yielding stocks all that much more valuable to investors who seek some kind of income.
Companies that pay reliable dividends are able to do so because they make a lot of money. Reliable dividends are a testament to a company's underlying strength.
Most companies pay their dividends quarterly, some only pay them annually, and some pay them monthly. Getting 12 monthly paychecks instead of four (or one) is particularly attractive in the current economic environment. Stock prices fluctuate, but stocks that pay monthly dividends are wonderful long-term wealth generators.
There is one caveat. Typically, the higher the yield, the greater the risk. A high payout ratio means a company might not be able to afford to keep paying its dividends. This goes for any company that pays dividends, not just those that do so monthly.
Don't let an ultra-high-yield dividend scare you off, though. There are many excellent stocks that pay safe, inflation-crushing dividends.
Due diligence is important. Some investors jump into (or reject) a stock without researching the company. Investors should keep an eye on a company's earnings record, payout ratio, and history of either raising, cutting, or pausing its dividends.
The highest payout ratio I like to see is 90%. That gives a company enough financial wiggle room to pay its dividends and potentially raise them. In the case of real estate investment trusts (REITs), they're legally obligated to pay out at least 90% of their taxable income in order to maintain their status as REITs and take advantage of certain tax breaks.
Here's a list of monthly dividend stocks in alphabetical order. The list excludes stocks that have suspended their dividends.
| | | | |
| --- | --- | --- | --- |
| Company Name | Stock Ticker | Industry | Dividend Yield |
| AGNC Investment Corp | NASDAQ:AGNC | REIT (Mortgage) | 14.1% |
| Agree Realty Corporation | NYSE:ADC | REIT (Retail) | 4.1% |
| Alpine Summit Energy Partners Inc | NASDAQ:ALPS | Oil & Gas Exploration & Production | 6.8% |
| Apple Hospitality REIT Inc | NYSE:APLE | REIT (Hotel & Motel) | 5.9% |
| ARMOUR Residential REIT, Inc. | NYSE:ARR | REIT (Mortgage) | 21.2% |
| Banco Bradesco SA | NYSE:BBD | Banking (Regional) | 3.2% |
| Broadmark Realty Capital Inc | NYSE:BRMK | REIT (Mortgage) | 20.8% |
| Choice Properties Real Estate Investment Trust | TSE:CHP.UN, OTCMKTS:PPRQF | REIT (Retail) | 5.0% |
| Cross Timbers Royalty Trust | NYSE:CRT | Oil & Gas Exploration & Production | 8.9% |
| Dream Industrial Real Estate Investment Trust | TSE:DIR.UN, OTCMKTS:DREUF | REIT (Industrial) | 5.8% |
| Dream Office Real Estate Investment Trust | TSE:D.UN, OTCMKTS:DRETF | REIT (Office) | 6.8% |
| Dynex Capital Inc | NYSE:DX | REIT (Mortgage) | 12.1% |
| Ellington Financial Inc | NYSE:EFC | REIT (Mortgage) | 14.1% |
| Ellington Residential Mortgage REIT | NYSE:EARN | REIT (Mortgage) | 13.4% |
| EPR Properties | NYSE:EPR | REIT (Specialty) | 8.1% |
| Exchange Income Corp | TSE:EIF, OTCMKTS:EIFZ | Aviation | 5.1% |
| Fortitude Gold Corp | OTCMKTS:FTCO | Gold | 8.6% |
| Generation Income Properties Inc | NASDAQ:GIPR | REIT (Diverse) | 9.7% |
| Gladstone Commercial Corporation | NASDAQ:GOOD | REIT (Diverse) | 7.8% |
| Gladstone Investment Corporation | NASDAQ:GAIN | Asset Management | 7.3% |
| Gladstone Land Corp | NASDAQ:LAND | REIT (Specialty) | 2.9% |
| Global Water Resource Inc | NASDAQ:GWRS | Utilities (Regulated Water) | 2.2% |
| Granite Real Estate Investment Trust | NYSE:GRP.UN | REIT (Industrial) | 4.3% |
| Horizon Technology Finance Corp | NASDAQ:HRZN | Asset Management | 10.6% |
| Hugoton Royalty Trust | OTCMKTS:HGTXU | Oil & Gas Exploration & Production | 18.4% |
| Itau Unibanco Holding SA | NYSE:ITUB | Banking (Regional) | 4.3% |
| LTC Properties Inc | NYSE:LTC | REIT (Health Care) | 6.2% |
| Main Street Capital Corp | NYSE:MAIN | Asset Management | 7.3% |
| Maxus Realty Trust Inc | OTCMKTS:MRTI | REIT (Residential) | 2.7% |
| Modiv Inc | NYSE:MDV | REIT (Diverse) | 9.2% |
| Orchid Island Capital Inc | NYSE:ORC | REIT (Mortgage) | 17.8% |
| Oxford Square Capital Corp | NASDAQ:OXSQ | Asset Management | 13.4% |
| Pembina Pipeline Corp | NYSE:PBA | Oil & Gas (Midstream) | 5.9% |
| Pennantpark Floating Rate Capital Ltd | NYSE:PFLT | Asset Management | 10.3% |
| Permian Basin Royalty Trust | NYSE:PBT | Oil & Gas (Midstream) | 5.1% |
| Permianville Royalty Trust | NYSE:PVL | Oil & Gas Exploration & Production | 12.6% |
| PermRock Royalty Trust | NYSE:PRT | Oil & Gas Exploration & Production | 15.5% |
| Phillips Edison & Co Inc | PECO | REIT (Retail) | 3.5% |
| Prospect Capital Corporation | PSEC | Asset Management | 9.7% |
| Realty Income Corp | NYSE:O | REIT (Retail) | 4.7% |
| Sabine Royalty Trust | NYSE: SBR | Oil & Gas Exploration & Production | 11.0% |
| San Juan Basin Royalty Trust | NYSE:SJT | Oil & Gas Exploration & Production | 14.1% |
| Shaw Communications Inc | NYSE:SJR | Telecom Services | 3.3% |
| SL Green Realty Corp | NYSE:SLG | REIT (Office) | 9.5% |
| SLR Investment Corp | NASDAQ:SLRC | Asset Management | 11.3% |
| Stag Industries Inc | NYSE: STAG | REIT (Industrial) | 4.5% |
| Stellus Capital Investment Corp | NYSE:SCM | Asset Management | 8.5% |
| Superior Plus Corp. | TSE:SPB, OTCMKTS:SUUIF | Utilities (Regulated Gas) | 7.2% |
| TransAlta Renewables Inc | TSE:RNW, OTCMKTS:TRSWF | Utilities (Renewable) | 8.4% |
| U.S. Global Investors, Inc. | NASDAQ:GROW | Asset Management | 3.1% |
| Whitestone REIT | NYSE:WSR | REIT (Retail) | 5.0% |