This 15% Yielder Deserves an Upgrade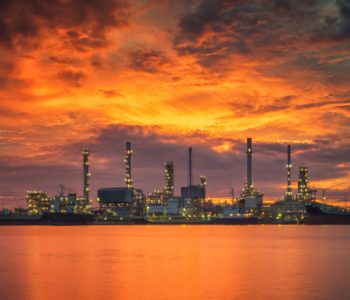 iStock.com/NeoPhoto
1 High-Yield Stock to Think About
In a bloated stock market, yield-seeking investors are often drawn to the down-and-out stocks. But to be honest, most of these stocks are down for a good reason. If investors are not careful, they could end up with a yield trap rather than an income opportunity.
That's why here at Income Investors, I always urge people to check a company's dividend safety before putting in a "buy" order. If the payout is not safe, the stock would not be worth owning, no matter how high its yield is.
Summit Midstream Partners LP (NYSE:SMLP) is one of the beaten-down tickers in today's market. As a master limited partnership from the midstream energy sector, SMLP stock has had a huge downfall since oil and gas prices crashed in the summer of 2014. And while commodity prices have recovered quite a bit, investor sentiment did not change much for this energy partnership. Year-to-date, SMLP stock is down nearly 30%.
As is the case with many out-of-favor energy stocks, the inverse relationship between share price and dividend yield has boosted SMLP stock's appeal in the eyes of yield-seeking investors. Trading at $15.12 per unit, Summit Midstream Partners LP offers a staggering annual yield of 15.2%.
Of course, this could easily be another yield trap. So before taking out your wallet, let's check the partnership's financials.
Will This Beaten-Down Stock Make a Turnaround?
If you asked the question of "Is SMLP stock's dividend safe?" earlier this year, the answer would be a bit disappointing. In the first quarter of 2018, Summit Midstream Partners LP generated $44.2 million in distributable cash flow. However, the partnership declared total distributions of $45.2 million. That translated to a distribution coverage ratio of 0.98 times, meaning the cash generated from SMLP's operations weren't quite enough to cover the payout. (Source: "Summit Midstream Partners, LP Reports First Quarter 2018 Financial Results," Summit Midstream Partners LP, May 3, 2018.)
The thing is, though, things have started to improve in the second quarter. According to SMLP's latest earnings report, the partnership generated $47.2 million of distributable cash flow, which provided 1.04 times coverage of its total declared distribution of $45.2 million for the quarter. (Source: "Summit Midstream Partners, LP Reports Second Quarter 2018 Financial Results," Summit Midstream Partners LP, August 2, 2018.)
At the same time, management is confident that the partnership can outearn its distributions going forward.
"We expect that our distribution coverage will improve from current levels beginning in the fourth quarter of 2018 and continuing throughout 2019," said Steve Newby, President and Chief Executive Officer of Summit Midstream Partners, in the partnership's second-quarter earnings release. (Source: Ibid.)
The Bottom Line on Summit Midstream Partners LP
Now keep in mind that while SMLP stock tanked after the commodity price crash, the partnership never cut back its payout to income investors. As a matter of fact, since Summit Midstream Partners' initial public offering in 2012, its cash distributions have only been increasing. From the partnership's first quarterly cash payment of $0.410 per unit to today's $0.575 per unit, SMLP stock's distribution has grown by more than 40%. (Source: "Historical Distributions," Summit Midstream Partners LP, last accessed October 5, 2018.)
This shows, at the very least, that management is willing to return cash to investors through regular distributions. And with improving distribution coverage, Summit Midstream Partners LP deserves an upgrade.