These 15 Top Dividend Stocks Have Paid Shareholders for 118 Years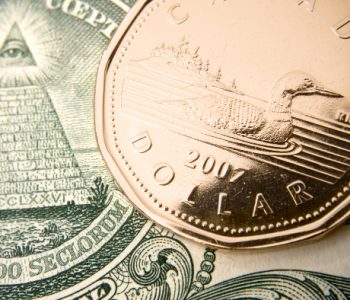 Revealed: The All-Time Top Dividend Stocks
I doubt you've heard of BCE Inc. (NYSE:BCE), but this firm tops the list of all-time great dividend stocks.
The quiet telephone company has mailed out checks to shareholders for over a century. In fact, BCE hasn't skipped a dividend since 1881—the same year as the famous gunfight at the O.K. Corral.
Think of everything that happened over that time. Depressions. World Wars. Stock market crashes. This company soldiered through it all, paying out dividends. Many investors became fabulously wealthy over the decades.
The Ultimate "Forever Assets"
BCE makes my list of a wonderful group of companies I like to call the "Forever Assets".
You don't often see them in the press. Readers' eyes glaze over. You have nothing new, they'll say; no sex appeal. Publishers would much rather cover exciting biotech plays and high-flying startups.
Yet despite putting most investors to sleep, these wonderful businesses have cranked out profits for decades. Their entrenched market position walls them off from rivals. Investors have become wealthy just by buying them, stashing the shares away, and collecting the dividends forever.
Now, to be fair, you've likely heard these names before. They're not exactly a secret. But to me, that's not a problem. In fact, it's part of why I like these businesses so much.
In my years of investing, I've found high-powered growth stocks don't actually make investors much money. Instead, the best businesses have been around for years. You see them every day, but they don't often make the front page of the paper.
To help you out, I prepared a list of some of my favorite Forever Assets. All of the names on this list have paid out dividends for over a century. The oldest firm here has been in business since 1829—the first year of Andrew Jackson's presidency.
To be clear, don't go out and buy every name here. Some of these stocks look pricey and they don't represent a good place to put new money to work right now. That said, I'd use this list as a great spot to begin further research.
The Oldest Dividend Stocks
| | | | |
| --- | --- | --- | --- |
| Company | Paid Dividends Since | Number of Years | Yield |
| Bank of Montreal | 1829 | 188 | 3.50% |
| Bank of Nova Scotia | 1832 | 185 | 3.90% |
| Toronto-Dominion Bank | 1857 | 160 | 3.20% |
| Canadian Imperial Bank of Commerce | 1868 | 149 | 4.30% |
| Royal Bank of Canada | 1870 | 147 | 3.60% |
| Laurentian Bank of Canada | 1871 | 146 | 4.20% |
| Stanley Black & Decker, Inc | 1877 | 140 | 1.80% |
| BCE Inc. | 1881 | 136 | 5.00% |
| ExxonMobil | 1882 | 135 | 3.60% |
| Consolidated Edison | 1885 | 132 | 3.60% |
| Imperial Oil Limited | 1891 | 126 | 1.50% |
| Procter & Gamble | 1891 | 126 | 2.90% |
| Coca-Cola | 1893 | 124 | 3.50% |
| Colgate-Palmolive | 1895 | 122 | 2.10% |
| PPG Industries | 1899 | 118 | 1.60% |
Source: Google Finance
Take a look at the industries here: banks, soda, toothpaste. I'd rank these firms above reading about monetary policy and slightly below doing my taxes on the excitement scale. Yet despite having the exhilaration of a Victorian woman's novel, these companies have made their shareholders very wealthy.
Take Procter & Gamble Co (NYSE:PG), for example.
The company's main products (soap, detergent, mouthwash) have been almost unchanged for a century. People need to clean their house and brush their teeth, regardless of the employment rate.
Management spends almost nothing on innovation. Unlike hot tech stocks that dominate the headlines, P&G doesn't have to reinvent its core business each year. This allows the company to generate huge cash flows, most of which get paid out to shareholders. It's one of my top dividend stocks for the next 100 years.
Canadian banks dominate this list, and for good reason.
Over the past 200 years, America has suffered though dozens of financial crises. During that same time period, we saw zero north of the border.
Why? Canadian bankers have the personality of potatoes. Their financial regulators run an even tighter ship. Such a conservative culture, however, has created one of the safest financial systems in the world.
These firms rank among the strongest in almost every global bank survey. In a report published in 2014, Global Finance ranked five Canadian banks in their top 30 worldwide; only one U.S. bank cracked the top 40. For this reason, many Canadian lenders have paid out dividends for over a century. (Source: "World's Safest Banks 2014," Global Finance, November 13, 2014.)
Consolidated Edison, Inc. (NYSE:ED) cracks my list of favorite Forever Assets.
The company's cash flows look like bond coupons. After all, people usually skip the electric bill last in a recession.
Better still, it's tough to compete. Few folks could raise the billions needed to start a rival utility. And even if someone could cough up the dough, you can't exactly install two sets of electric cables into a house. For these reasons, Consolidated Edison holds a near monopoly in the marketplace.
Stocks That Outlast Wars, Crashes, and Depressions
Will the Fed raise interest rates? What about the U.S. dollar? How do you invest when celebrities act like politicians and politicians act like celebrities?
My method? Tune it all out. I just want to own wonderful, timeless businesses that throw off huge cash flows and pay out dividends to shareholders. If the tumultuous history of financial markets are any indication, these Forever Assets have seen it before, will see through today, and will see it again.