Novartis AG (ADR): Why NVS Stock Is Ready to Rebound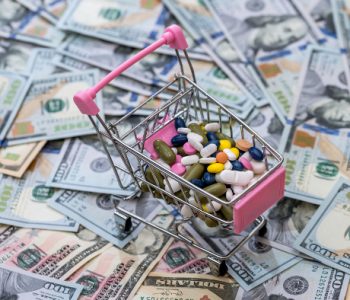 Novartis AG (ADR) (NYSE:NVS) stock had a pretty rough year in 2016, slumping about 15% and drastically underperforming the Dow's annual return of 13%.
However, seasoned investors know that inexpensive pharmaceutical stocks can often provide some of the juiciest risk/reward trade-offs in the market. The competitive protection provided by drug patents, massive cash flow generation, and favorable demographic trends always make the space one of my favorite hunting grounds for solid income opportunities.
But is NVS stock, in particular, one of those attractive situations?
Patent-Related Plunge
Well, before we even try to make a call on NVS stock, it's important to know exactly how we got to these low levels. Because, while U.S. election-related angst weighed heavily on the entire pharmaceutical sector in 2016, Novartis AG' subpar operating performance was the stock's real killer last year.
Specifically, revenue declined in 2016 after losing patent protection on its top drug, blood cancer treatment "Gleevac," which saw its sales plummet 22% year-over-year. Additionally, the company's "Alcon" eye care division continued to slump, with sales sinking seven percent year-over-year. Of course, these headaches came off the heels of 2015's patent loss of "Diovan," yet another big seller for Novartis, so it's really been a rough couple of years for NVS stock owners.
But enough about the past, right? Where do investors go from here?
Wonderful Wednesday
Well, the good news for Novartis stock is that the first signs of a prolonged rebound might have emerged this morning, when management announced a dividend hike of two percent, a massive share repurchase of up to $5.0 billion, and suggested a possible spin-off of Alcon. In other words, a lot of shareholder-friendly stuff.
"We made major strides in advancing our pipeline, executing our bolt-on M&A strategy and implementing our new focused organization," said Novartis Chief Executive Officer Joseph Jimenez. "Today we are proposing an increase in our dividend and initiating a share buyback of up to USD 5 billion. Additionally, we are reviewing options for the Alcon Division to maximize shareholder value." (Source: "Novartis delivered solid 2016 performance, with Growth Products[1] absorbing Gleevec US LOE; innovation momentum continued; announces share buyback," Novartis AG, January 25, 2017.)
Moreover, management said it expects a return to revenue growth in 2018, triggering much-needed optimism among analysts over the company's pipeline going forward. Not surprisingly, Wall Street rewarded the company with a nice three-percent bump in NVS stock on Wednesday.
The Bottom Line on NVS Stock
I wouldn't let Wednesday's smallish rally prevent me from looking into the shares. Even with the bump, NVS stock remains off about 14% from its 52-week highs and currently sports a still-reasonable forward price-to-earnings ratio in the mid-teens. In my opinion, that gives us some decent protection on the downside for Novartis stock, while also allowing lots of room for growth-related price appreciation.
While Novartis's recent patent cliff is still fresh in investors' minds, the company does have a number of younger drugs which should do well to fill the void. The company's blockbuster autoimmune disease drug "Cosentyx," for example, brought in sales of $391.0 million in the most recent quarter and continues to see solid uptake. With peak annual sales estimated at about $5.0 billion, Cosentyx certainly has the potential to become the company's next big rainmaker. (Source: "Novartis Q4 and FY 2016 Condensed Financial Report – Supplementary Data," Novartis AG, last accessed January 25, 2017.)
When you couple Novartis's steady cash flow generation with the growth potential of its underappreciated pipeline, NVS stock seems like a solid bet.