Earn a 12.2% Yield From Other People's Mortgage Payments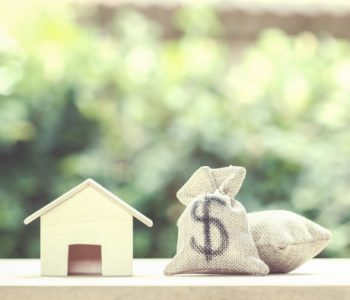 iStock.com/Indysystem
A High-Yield Opportunity You Likely Haven't Considered
If you are a homeowner and are tired of making mortgage payments every month, here's a way to make life easier: earn an income stream from other people's mortgage payments.
At first glance, this may seem too good to be true, but it is happening. Thousands of Americans are actually getting paid on a regular basis from other people's mortgage payments. And you don't need a lot of starting capital to make that income stream substantial.
Consider this: If an investor puts $100,000 in an average S&P 500 company (which yields 1.9% at the moment), they would earn a dividend income of $1,900 per year.
The investment I'm about to show you, on the other hand, gives investors a cash return of 12.2% annually. In other words, an initial investment of $100,000 would produce an income stream of $12,200 annually, which is considerably more than what an investor would get with the average S&P 500 company.
Because the money essentially comes from other people's mortgage payments, I would suggest putting it toward your own mortgage to help pay it down faster. However, there is no restriction on what you can do with the money. You can also spend it on a nice vacation, or a jet ski. It's really up to you.
So, what is this investment?
Well, it's Dynex Capital Inc (NYSE:DX).
Dynex Capital Inc
Headquartered in Glen Allen, Virginia, Dynex Capital is a real estate investment trust (REIT). Most people have never heard of its name because the company does not serve consumers directly. Instead, it invests in mortgage assets, and particularly, mortgage-backed securities (MBS).
You see, when a homebuyer gets a mortgage from a bank, the mortgage does not always stay at the bank. When packaged together, a pool of mortgages can be sold as mortgage-backed securities. Whenever borrowers make principal and interest payments to the bank, those payments get passed on to the investors of mortgage-backed securities.
Due to the role they played in the last financial crisis, mortgage-backed securities don't really have the best reputation in the investment world. But here's the thing. Dynex Capital does not just invest in any MBS.
Instead, it focuses on investing in MBS that are backed by government-sponsored enterprises, such as the Federal National Mortgage Association (Fannie Mae), the Federal Home Loan Mortgage Corporation (Freddie Mac), and the Government National Mortgage Association (Ginnie Mae).
In fact, there is a special name for these assets. When the principal and interest payments are guaranteed by these government-sponsored enterprises, the mortgage-backed security is called an agency MBS.
As of June 30, 2018, agency residential and commercial mortgage-backed securities accounted for approximately 90% of Dynex Capital's portfolio. (Source: "Second Quarter 2018 Earnings Presentation," Dynex Capital Inc, last accessed October 12, 2018.)
Oversized Distributions
Thanks to its focus on agency MBS, the company collects a predictable stream of principal and interest payments. And because Dynex Capital chooses to be regulated as a REIT, the company has to pay out at least 90% of its profits to shareholder through regular dividends.
Right now, DX stock has a quarterly dividend rate of $0.18 per share, which comes out to an annual yield of 12.2%.
Obviously, with a yield as high as this, investors will want to make sure that the payout is sustainable. So let's take a look at the company's financials.
In 2017, Dynex Capital earned a core net operating income of $0.73 per share. Its declared dividends, on the other hand, totaled $0.72 per share for the year. Therefore, the company made more than enough money to meet its dividend obligations. (Source: "Dynex Capital, Inc. Reports Fourth Quarter and Full Year 2017 Results," Dynex Capital Inc, February 21, 2018.)
In the first half of 2018, Dynex Capital generated core net operating income of $0.36 per share while declaring two quarterly dividends totaling $0.36 per share. So while the company covered the payout, it did not leave any room for error. (Source: "Dynex Capital, Inc. Reports Second Quarter 2018 Results," Dynex Capital Inc, August 2, 2018.)
A Beaten-Down, High-Yield Stock
As a risk-averse income investor, I would like to see a higher dividend coverage. But keep in mind that in today's market, most double-digit yielders are not perfect. And a covered yield of 12.2% is already a rare find.
Another thing to keep in mind is that the company didn't really have the best run in terms of stock price performance. In fact, one of the reasons behind Dynex Capital's ultra-high yield is the downturn in its share price. Over the past 12 months, DX stock plunged nearly 20%.
Still, by focusing on agency mortgage-backed securities, a good chunk of Dynex Capital's income stream is backed by government-sponsored entities. And with dividends that are actually covered by its profits, DX stock could be an opportunity for those interested in earning an income from other people's mortgage payments.