12.7%-Yielding CenturyLink Dividend Stock Could Get a Major Upgrade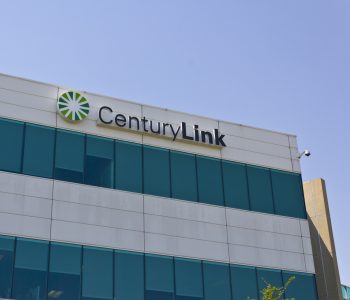 iStock.com/jetcityimage
Should Investors Consider CenturyLink a High-Yield Stock?
I always tell our Income Investors readers that if a company's yield stays consistently high and it hasn't really raised its payout, there's a good chance that investors are concerned about its dividend safety.
The idea is quite easy to understand. Dividend yield moves inversely to share price. In a market where most companies pay less than four percent, a double-digit yield could simply be a byproduct of terrible share price performance.
And that has largely been the story behind CenturyLink Inc (NYSE:CTL). The company's share price plunged more than 50% over the last five years. And as a result, CTL stock is able to offer a jaw-dropping yield of 12.7% at the current price.
Unsurprisingly, dividend safety isn't really the company's strong suit. In 2016, CenturyLink earned a net income (adjusted for special items) of $1.47 per share while paying out total dividends of $2.16 per share. In other words, the company did not generate enough profits to cover its payout. (Source: "CenturyLink Reports Fourth Quarter And Full-Year 2016 Results," CenturyLink Inc, February 8, 2017.)
The company also didn't have the best dividend history. In 2013, CenturyLink cut its quarterly dividend rate from $0.725 per share to $0.54 per share. (Source: "Dividend & Stock Split History," CenturyLink Inc, last accessed January 19, 2018.)
Now, I know what you are wondering: why on Earth should income investors bother looking at a company that doesn't provide much in terms of dividend safety?
Well, because the company has just completed a major acquisition. And if everything goes as planned, a turnaround should be on the way.
CenturyLink is a telecommunications company. It used to have a 250,000 route miles of fiber network in the U.S. and 300,000 route miles of international transport network. Through this network, the company provides a variety of communications, hosting, cloud, and IT services.
Then, on November 1, 2017, CenturyLink announced that it has acquired multinational telecom and Internet service provider Level 3 Communications Inc. The deal gave the combined company approximately 450,000 route miles of fiber globally and 360,000 international transport miles. The new company will have over 100,000 on-net buildings located in more than 350 metropolitan areas. (Source: "CenturyLink completes acquisition of Level 3," CenturyLink Inc, November 1, 2017.)
The telecom business is known for having high barriers to entry, so having an entrenched position could lead to oversized profits. By acquiring Level 3, CenturyLink boosted its pro forma revenue to approximately $24.0 billion, making it the second-largest U.S. communications provider to global enterprise customers.
More importantly, the acquisition could boost the company's bottom line. Once integration is completed, management expects the combined company to achieve cash synergy of $975.0 million. Savings of this scale could significantly improve CenturyLink's financial profile and dividend safety.
During the company's most recent earnings conference call, management said that they are confident to deliver the synergies they've announced and are, "very confident and committed to maintaining the current dividend." (Source: "CenturyLink (CTL) Q3 2017 Results – Earnings Call Transcript," Seeking Alpha, November 9, 2017.)
Of course, with that synergy yet to be fully unlocked, I wouldn't call CenturyLink a slam dunk. But once integration is complete, this high-yield stock could get a major upgrade.