12.5%-Yielding Real Estate Stock Set to Capitalize on the Next Big Thing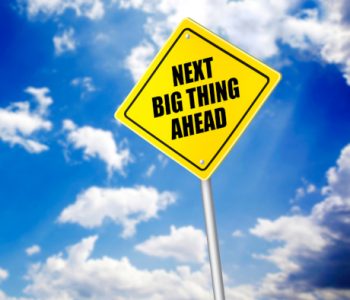 iStock.com/goir
Did You Miss This Oversized Income Opportunity?
It's no secret that income investors have a special fondness for real estate stocks. Often structured as real estate investment trusts (REITs), these companies pass the rental income they earn from their real estate portfolio to shareholders in the form of generous dividend payments.
To some investors, though, the centuries-old landlord business model used by most real estate companies today might seem a bit boring.
However, keep in mind that landlords can own more than just office buildings, apartment complexes, and shopping centers. With the right type of assets, a REIT could be operating at the frontier of technology.
Sounds too good to be true? Well, let me explain.
The company in question is Uniti Group Inc (NASDAQ:UNIT), a REIT headquartered in Little Rock, Arkansas. As I mentioned earlier, this is not your average mall REIT or office REIT. Instead, Uniti Group focuses on the acquisition and construction of mission-critical communications infrastructure.
A REIT that owns shopping centers rents its properties to retailers. A REIT that owns healthcare properties has healthcare operators as its tenants. But what about Uniti?
As of September 30, Uniti owned 5.4 million fiber strand miles and around 850 wireless towers, in addition to other communications real estate across the U.S. and Latin America.
Through these assets, Uniti provides wireless infrastructure solutions for the communications industry. Its customers/tenants include major wireline and wireless carriers, departments of transportation, and national cable multiple-system operators, just to name a few. (Source: "NAREIT's REITWorld 2018 Convention," Uniti Group Inc, last accessed November 27, 2018.)
A Unique Real Estate Stock
One of the biggest things happening in tech right now is the explosion of data. Whether you are looking at driverless cars, artificial intelligence (AI), or the Internet of Things (IoT), more and more data is being created and processed than ever before. From 2018 to 2021, the amount of mobile Internet traffic per month is expected to increase at a compound annual growth rate of 32%. (Source: Ibid.)
In order for these up-and-coming industries to become a reality, future devices will need to communicate with each other under ultra-low latency and through uninterrupted coverage. This means we will need large-scale and dense fiber networks. To achieve that, tomorrow's ecosystem will likely include dense fiber in combination with small cell deployment.
Uniti Group Inc: Running a Recurring Business
That's where Uniti Group's portfolio can come into play. The company is one of the top 10 owners of fiber, small cells, and macro towers in the U.S.
And while those up-and-coming industries are yet to enter the center stage of our society, Uniti Group has already built a recurring business. The company operates through three main segments:  "Uniti Leasing," "Uniti Fiber," and "Uniti Towers."
Uniti Leasing, the company's largest segment, has 3.8 million strand miles of fiber and approximately $8.2 billion in revenues under contract. The average remaining contract length for the segment is 11.9 years.
Uniti Fiber has another 1.6 million strand miles of fiber. The segment currently has $1.4 billion of revenue under contract, with an average remaining contract length of 4.8 years.
Uniti Towers is the smallest segment of the company in terms of revenue. However, keep in mind that wireless towers are very costly to build. And even if you have the money, it's not always easy to get the regulatory approval to build them. That's why when communications companies have an urgent need for additional wireless towers, they often lease them from companies like Uniti rather than building them.
For a real estate company, long lease terms are definitely a benefit. This means Uniti does not have to worry too much about outside factors. As long as the tenants/customers keep using Uniti's infrastructure assets, the company will get paid.
And due to the mandatory distribution requirement for REITs, Uniti Group Inc has to pass most of its profits to investors through dividends.
With a quarterly dividend rate of $0.60 per share, UNIT stock offers an impressive yield of 12.5%.
Is the Dividend Safe?
A double-digit yield in this day and age may seem too good to be true. To see whether this high-yield stock can actually afford its payout, let's take a look at the financials.
In the third quarter of 2018, Uniti Group generated adjusted funds from operations (AFFO) of $110.0 million, or $0.62 per diluted common share. This provided more than enough coverage for its quarterly dividend payment of $0.60 per share. (Source: "Uniti Group Inc. Reports Third Quarter 2018 Results," Uniti Group Inc, November 1, 2018.)
In the first nine months of this year, Uniti Group's AFFO totaled $1.86 per share. Considering that the company declared total dividends of $1.80 per share during this period, the payout was covered.
For full-year 2018, management expects Uniti's AFFO to come in at $438.0 million to $443.0 million. On a per-share basis, that would be $2.49 at the midpoint.
In other words, if the company achieves the midpoint of its guidance range, its annual dividend of $2.40 per share would be covered.
The Bottom Line on UNIT Stock
At the end of the day, I wouldn't call Uniti Group Inc stock a surefire bet. Being a risk-averse income investor, I would like to see a lower payout ratio for a wider margin of safety.
Still, with a covered yield of 12.5% and a portfolio of assets well-positioned to capitalize on the next big thing in the communications industry, UNIT stock could be an opportunity for yield-seeking investors.