This Is Why Wynn Resorts Shares Are Getting Hammered Today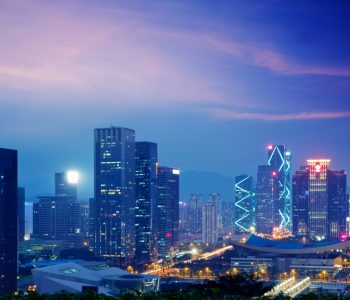 Crackdown Sends WYNN Stock Plunging
China is launching a crackdown on automated teller machine (ATM) withdrawals in Macau, sending shares of casino operators like Wynn Resorts, Limited (NASDAQ:WYNN) plunging.
Beijing is cutting the amount of money that account holders of China UnionPay can withdraw from ATMs at Macau casinos in half, according to a report in the South China Morning Post. The limit imposed by the Monetary Authority of Macau will take effect on Saturday, cutting the withdrawal limit from 10,000 patacas (US$1,300.00) to only 5,000 patacas US$650.00). (Source: "Beijing takes aim at Macau gaming industry to cut currency flight," South China Morning Post, December 9, 2016.)
The monetary authority's decision is believed to be a crackdown on attempts at a workaround of Beijing currency controls. Earlier this year, the authority introduced a 100,000-yuan cap on China UnionPay withdrawals. The announcement comes after it was learned that as much as 10 billion patacas (US$1.3 billion) in China UnionPay ATM withdrawals were made in a single month.
"What has happened is that individuals are turning up at ATM machines with stacks of cards from individual account holders and are withdrawing 10,000 a time," said a Macau industry insider to the South China Morning Post. "The authorities have decided it is time to act and Beijing is backing the move.'' (Source: Ibid.)
Sponsored Advertising Content: Insurance Return Checks: Your Second Source of Income
Wynn Resorts could be the biggest loser, at least judging by the market's knee-jerk reaction. Shares of WYNN stock dropped $10.27 per share, or 10.1%, to $91.72 in Thursday afternoon trading. (Source: "Wynn Resorts Ltd.," MarketWatch, last accessed December 8, 2016.)
Rivals MGM Resorts International (NYSE:MGM) and Las Vegas Sands Corp. (NYSE:LVS) fell 7.1% and 12.2%, respectively. (Sources: "MGM Resorts International," MarketWatch, last accessed December 8, 2016; "Las Vegas Sands Corp.," MarketWatch, last accessed December 8, 2016.)
The development is another blow for U.S. casino operators in China. The industry has invested billions of dollars in the country, seeing a huge expansion opportunity in the world's biggest gambling market. Recent government crackdowns on corruption, however, have resulted in a two-year industry slump. Thursday's announcement will mean even less disposable cash wagered at U.S.-owned casinos in Macau.
The news is especially disappointing for Wynn Resorts. In August, the company opened its most expensive Macau casino, the $4.2-billion "Wynn Palace." Owners of WYNN stock will have to wait until the company's next round of earnings in January to assess the extent of the damage. (Source: "Casino Stocks Drop on Report of ATM Withdrawal Cap in Macau," Bloomberg, December 8, 2016.)