100 CEOs Have as Much Retirement Savings as 41% of US Families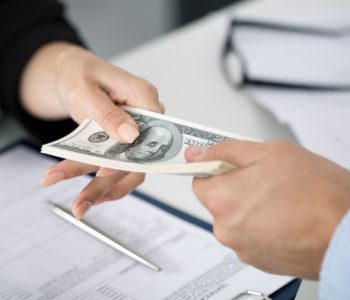 Collecting $253,088 a Month in Retirement?
Planning for retirement is not easy. But if you are one of the top 100 CEOs in the U.S., you can look forward to monthly retirement checks of over $250,000.00! Yes, that's monthly.
Last week, the Institute for Policy Studies (IPS) published a report titled A Tale of Two Retirements. Using data from U.S. Securities and Exchange Commission (SEC) filings, the report showed that the 100 largest chief executive officer (CEO) nest eggs amounted to a total of $4.7 billion last year. These nest eggs are large enough to generate $253,088.00 in monthly retirement payments for each of these executives for the rest of their lives. (Source: "Report: A Tale of Two Retirements," Institute for Policy Studies, December 15, 2016.)
The sum of the retirement funds of these 100 CEOs is equal to the retirement savings of the 41% of U.S. families with the smallest nest eggs, representing 50 million families and 116 million people.
How much can ordinary workers expect to collect when it comes to retirement checks? Well, according to the report, those who are lucky enough to have 401(k) plans had a median balance of $18,433.00 at the end of 2013, which would generate a monthly retirement check of just $101.00.
"While slashing jobs and benefits for ordinary workers, CEOs of large companies have been feathering their own nests," said Sarah Anderson, director of the IPS Global Economy Project and co-author of the report. "It's no wonder so many American workers are concerned about whether their golden years will be tarnished by financial stress." (Source: "Retirement Divide: 100 CEOs v. the Rest of Us," Institute for Policy Studies, December 15, 2016.)
Other than having much larger nest eggs, top CEOs also make quite a bit more than the average worker. According to the Economic Policy Institute, CEOs of America's largest 350 companies made an average of $15.5 million in 2015. The figure was 276-times the annual average pay of the typical worker. (Source: "Top CEOs were paid 276 times more than the typical worker in 2015," Economic Policy Institute, July 12, 2016.)
CEOs have always enjoyed bigger paydays than the typical worker, but over the years, the gap has widened.
The report showed that from 1978 to 2015, inflation-adjusted CEO compensation increased 940.9%, which is 73% faster than stock market growth and substantially faster than the 10.3% growth in a typical worker's annual compensation over the same period.
"CEO pay has grown far faster than the pay of typical workers, college graduates, or even the top 0.1 percent," said EPI researcher Jessica Schieder. "Skyrocketing CEO pay isn't about the market for talent—it's about what executives can get away with."  (Source: Ibid.)