This 10.3%-Yielding Monthly Dividend Stock Is Worth a Look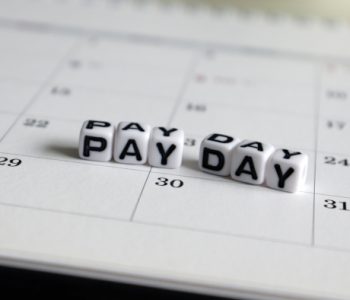 iStock.com/hyejin kang
A High-Yield Stock You Likely Haven't Heard Of
If you have been following this column, you would know I'm a big fan of utility stocks. These companies usually have stable business models. With predictable cash flows, many utilities can pay reliable dividends.
Today, however, I'm not going to look at just one utility company. Instead, I want to show you another way of investing in the segment: closed-end funds.
Just like publicly listed companies, closed-end funds can trade on major stock exchanges. Each fund is a pool of investments raised first through an initial public offering (IPO). And similar to a mutual fund, a closed-end fund has a manager overseeing its portfolio.
For those interested in collecting dividends from a portfolio of utility stocks, there are closed-end funds that specialize in the industry. Gabelli Utility Trust (NYSE:GUT) is a good example of this.
Debuting back in 1999, Gabelli Utility Trust invests primarily in companies that generate or distribute electricity, natural gas, water, or telecommunications services. Like most funds, GUT provides a convenient way for investors to diversify their holdings, albeit within the utility sector. As of June 30, the fund owned shares of 168 foreign and domestic utility companies. (Source: "Fund Factsheet," Gabelli Utility Trust, June 30, 2018.)
Gabelli Utility Trust's objective is to provide investors with long-term growth of capital and income. And based on past results, GUT has done a pretty decent job of it.
From the fund's inception on July 9, 1999 until June 30, 2018, it has delivered an average annual return of 8.2%. To put that in perspective, the S&P 500 index had an average annual return of less than 5.6% during this period, while the S&P 500 Utilities index returned less than 6.6% annually.
Earn Monthly Income From Utility Stocks
Of course, we know that past performance does not guarantee future results, but with Gabelli Utility Trust, you don't have to travel too far into the future in order to earn a return. The reason is simple: the fund dishes out generous dividends on a monthly basis.
That's right; while most utility companies pay quarterly dividends, GUT is actually a monthly dividend stock.
Right now, the fund has a monthly dividend rate of $0.05 per share, which comes out to an annual yield of about 10.3%.
And as I mentioned earlier, those dividends are backed by companies in the utility sector. By the end of the second quarter of 2018, the fund's largest utility sector exposures were electric integrated (37.2%), natural gas integrated (5.6%), natural gas utilities (5.4%), cable and satellite (4.9%), and water (4.3%). (Source: "Semiannual Report – June 30, 2018," The Gabelli Utility Trust, June 30, 2018.)
Its top five holdings are Evergy Inc (NYSE:EVRG), ONEOK, Inc. (NYSE:OKE), El Paso Electric Company (NYSE:EE), Eversource Energy (NYSE:ES), and NextEra Energy Inc (NYSE:NEE).
The utility industry is known for having high barriers to entry. Whether it's natural gas pipelines, power plants, or transmission lines, these infrastructure assets are extremely costly to build. As a result, utility companies often operate as natural monopolies in the markets they serve.
Thanks to limited competition, these companies can generate oversized profits year after year. That should be reassuring for GUT stock investors.
Bottom Line on Gabelli Utility Fund
At the end of the day, keep in mind that because the Gabelli Utility Fund is actively managed, it charges investors a fee for managing the portfolio. At 1.8%, the fund's annual expense ratio is substantially higher than that of passively managed index funds. As I always say, yield-seeking investors should also pay attention to their investment costs.