The Top 10 High-Dividend Stocks in March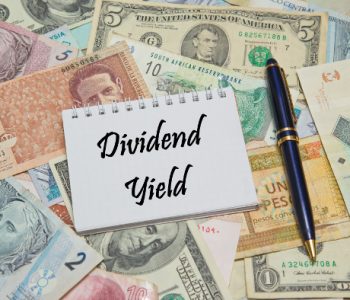 High-Dividend Stocks Yielding Up to 12.5%
Low interest rates have altered the retirement landscape, creating a mad rush for high dividend stocks.
Saving accounts pay next to nothing. Certificates of deposit barely yield much at all. The payout on a 10-year Treasury bond just tops two percent, less than half of what they paid out a decade ago.
Pity the poor retirees. For this reason, income stocks have become so popular. Many names pay out yields of five, seven, even 10%. And because profits usually grow over time, shareholders can count on a rising stream of dividends.
So to help out income-starved savers, I ran a screen for the highest-yielding dividend stocks. To keep the quality high, I've only included businesses listed in the S&P 500. I also knocked out any names where a one-time special distribution might give a misleading yield.
Here are the top 10 high-dividend stocks in March:
| Company Name | Market Cap (Billions) | Dividend Yield (%) |
| --- | --- | --- |
| Frontier Communications Corp | $3.9B | 12.5% |
| Centurylink Inc | $13.4B | 8.8% |
| Iron Mount REIT | $9.7B | 6.0% |
| Mattel, Inc. | $8.9B | 5.9% |
| Pitney Bowes Inc. | $2.7B | 5.3% |
| Seagate Technology PLC | $5.3B | 5.3% |
| Staples, Inc. | $6.2B | 5.2% |
| Welltower Inc | $25.9B | 5.0% |
| L Brands Inc | $15.2B | 4.7% |
| Kohl's Corporation | $8.0B | 5.1% |
Source: Yahoo! Finance
Let me make one thing clear: this is not a list of "buy" recommendations. I haven't done a deep dive into any of these stocks, and you only want to use this as a place to start further research.
For good reason, too. A big payout can be a red flag. Traders might be expecting the distribution could get cut in the near future. We saw this with some of the high-dividend stocks in the energy sector. Investors were seduced by the big yields, only to be disappointed when they were later cut.
A quick scan through this list reveals a couple such problems.
Take a look at Frontier Communications Corp (NASDAQ:FTR), for example. Investors love the juicy yield. The 12.5% payout looks like an oasis in a low-yield desert.
Such a yield, of course, is a mirage. Frontier has been stretched thin by a growing debt load, tougher wireless competition, and high maintenance costs for its telecom network. The company's dividend has exceeded free cash flow for years.
Frontier can keep the party going by borrowing money and delaying needed investments. Needless to say, this leaves the business weaker over time. The move is a lot like burning your furniture to heat your house.
Staples, Inc. (NYSE:SPLS) should also raise eyebrows. Typically, you start to see yields tick up after a period of dividend hikes. In the case of this stock, though, it came through a plunging share price.
Online shopping hammered brick-and-mortar retailers like Staples. The company's earnings have been cut in half over the past few years. Yield-hungry investors might think they're getting a safe dividend, but they're actually betting on a risky turnaround.
To management's credit, the dividend is still fully backed up by cash flows. That said, falling earnings could result in a dividend cut at any moment—or a cancellation altogether. Hardly what we're looking for in a reliable income stock.
Problem names aside, you can see some wonderful businesses on this list.
Iron Mountain Incorporated REIT (NYSE:IRM) provides a place for customers to store physical records. Investors love the recurring profits and recession-proof income stream. The service is also "sticky" due to the hassle of moving physical boxes out of storage.
It gets better. Because of how the trust is legally structured, the firm pays no income taxes. In exchange for this benefit, management must pass on almost all of its profits to investors. For these reasons, Iron Mountain cranks out oversized cash flows year after year.
Welltower Inc (NYSE:HCN) has struck its claim on the coming baby boomer retirement gold rush. In the U.S., the 65-and-over population is projected to double by 2050. Over the next several decades, analysts expect healthcare spending to rise faster than inflation. (Source: "Number of U.S. elderly to double by 2050 -reports," Reuters, May 6, 2014.)
Senior housing providers like Welltower could make a fortune. Such a trend should provide a growing stream of distributions for decades to come. In the meantime, investors can already collect a tidy five-percent yield.
Bottom line: with bonds paying out next to nothing, scanning through a list of high-dividend stocks in March can be a great place for income. You just want to check the financial statements to make sure you're buying a real payout, as some of these hefty yields can be misleading.