BPL Stock: This Pipeline Stock Now Yields 7.52%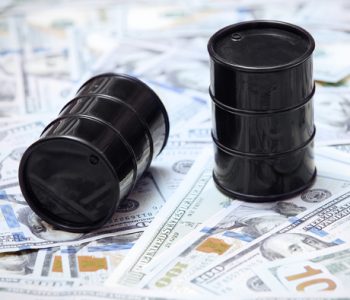 Is This High-Dividend Stock a Safe Bet for Income Investors?
Even though the average dividend yield of all S&P 500 companies is a measly two percent, income investors don't necessarily have to settle for a low yield. In particular, you can find some high-dividend stocks in a particular industry: oil and gas pipelines.
The thing is, though, not all high-dividend stocks are safe bets, especially in the energy sector. Sometimes their yields are high simply because investors don't believe those payouts are sustainable. And, if that's the case, they might not be a good fit for an income portfolio, no matter how handsome their yields are.
Still, there are solid companies (or partnerships, in this case) in the energy sector with dependable dividends. Buckeye Partners, L.P. (NYSE:BPL) would be a good example.
For income investors, there is a good reason to check out Buckeye Partners, namely dividends. The partnership pays $1.2250 per unit on a quarterly basis, translating to an annual dividend yield of 7.5%.
The big question, of course, is whether those dividends are sustainable. And on that front, all you need to do is take a look at the company's operations.
Buckeye Partners is a master limited partnership (MLP) that provides midstream energy logistics services. Headquartered in Houston, Texas, Buckeye is one of the largest independent liquid petroleum products pipeline operators in the U.S. in terms of volumes delivered, with around 6,000 miles of pipeline.
The partnership is also one of the largest independent terminal and storage operators in the U.S. in terms of capacity available for service. Its terminal network has over 120 liquid petroleum product terminals, with aggregate storage capacity of over 110 million barrels.
That is, Buckeye provides fee-based midstream services. It manages the storage and transportation of oil. Because the partnership is not drilling new wells, it doesn't have to worry that much about commodity prices.
There are many MLPs on the market but, when it comes to the track record of returning value to unit holders, few can match that of Buckeye. The partnership went public in December of 1986. Since then, it has paid a cash distribution every single quarter. (Source: "Distribution History," Buckeye Partners, L.P., last accessed December 16, 2016.)
Moreover, the partnership has been growing its payout. Since its first distribution of $0.275 (split adjusted) to today, BPL stock's per-unit distribution has grown by 345%.
Note that over the last 30 years in which Buckeye has been trading as a public MLP, the economy has had its ups and downs and commodity prices have had their fluctuations. In particular, the downturn in oil prices since the summer of 2014 has sent many energy companies deep into the doldrums. Many of them had massive layoffs and some have cut their dividends. Buckeye, on the other hand, not only didn't trim its payout, but has actually been raising it.
Also Read:
Pipeline Stock List: Collect Reliable Dividends from These Pipeline Stocks
The Best Pipeline Stocks for Retirement Income
And if you are wondering whether the partnership has been raising its dividends too aggressively, don't worry. In the third quarter of 2016, Buckeye generated $194.0 million of distributable cash flow from continuing operations. That translated to a distribution coverage ratio of 1.2 times, which amounted to $32.2 million of cash flow in excess of distributions for that quarter. (Source: "Buckeye Partners, L.P. Reports Record Results For The Third Quarter 2016," Buckeye Partners, L.P., October 24, 2016.)
Business has been improving as well. Total revenue in the third quarter was $766.6 million, up 5.3% year-over-year. Income from continuing operations came in at a record $160.3 million, a huge jump from the $99.9 million earned in the year-ago period.
The Bottom Line on This High-Dividend Stock
Essentially, Buckeye Partners operates energy toll roads. Oil prices may rise and fall, but the MLP's business remains solid. The partnership has an investment-grade rating and its exposure to counterparty non-performance risk is limited. That's why even though it's a high-dividend stock, Buckeye is still worth taking a serious look at for income investors.