1 Dividend Stock for the Next 100 Years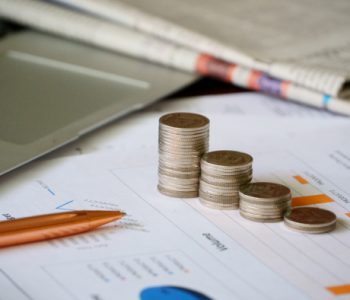 iStock.com/Athitat Shinagowin
A Long-Term Income Play
Different investors often have different investment objectives. If your goal is to get rich overnight, then betting on the hottest tech stocks might do the trick, although there's also a chance of losing a lot of money. On the other hand, if your goal is to collect a steadily increasing stream of dividends indefinitely into the future, then you should pay close attention to the company I'm about to show you.
Sun Life Financial Inc (NYSE:SLF) is a financial services company mostly known for its life insurance products. While the company is headquartered in Toronto, Ontario, Canada, it also has operations in other countries, such as the U.S., the U.K, China, Ireland, and India—just to name a few.
Sun Life started back in 1865 as The Sun Insurance Company of Montreal. Over the years, the company has grown tremendously. In its Canadian home market, Sun Life is a leading insurance and wealth solutions provider with more than six million customers. In the U.S., the company is a leader in group benefits, providing solutions such as group, disability, medical, dental, and vision insurance to employers and their staff. (Source: "BMO Fixed Income Conference," Sun Life Financial Inc, last accessed September 26, 2018.)
At the same time, Sun Life has built a huge asset management business, with approximately CA$986.1 billion in assets under management.
The company's longevity in providing insurance and other financial products gives it a natural advantage. For instance, when someone is looking to purchase life insurance, they will likely want to buy from a company that's going to be around for a long time. The same goes for selling investment products like mutual funds and annuities, where Sun Life's century-old reputation works in its favor.
Own SLF Stock for Reliable Dividends
One thing to note is that while Sun Life Financial is a Canadian company, its shares also trade on the New York Stock Exchange. Therefore, it's very easy for U.S. investors to own SLF stock.
Of course, with a market capitalization of more than $20.0 billion, Sun Life Financial stock probably won't shoot through the roof anytime soon. In fact, the company's share price climbed just 0.7% in the past 12 months.
What makes SLF stock stand out is total shareholder return in the long haul, which includes dividends. In the five years that ended December 31, 2017, Sun Life Financial delivered annualized total shareholder return of 19%, outperforming the S&P 500 index (16%), Canadian life insurers' average (16%), Canadian banks' average (15%), and U.S. life insurers' average (15%). (Source: Ibid.)
Dividends played a crucial role in helping the company deliver such impressive results. In 2012, Sun Life was paying quarterly dividends of CA$0.36 per share. Since then, the company has announced seven dividend hikes, bringing its current quarterly payout to CA$0.475 per share. (Source: "SLF – Sun Life Financial Inc. common shares," Sun Life Financial Inc, last accessed September 26, 2018.)
Trading at $40.10 apiece, Sun Life Financial stock has an annual dividend yield of 3.7%.
While there are plenty of higher-yielding names in the market, SLF still deserves income investors' attention due to the durability of its dividends. For instance, in the last financial crisis, many financial stocks, including some of the largest banks in the world, cut back their dividends. Sun Life, on the other hand, managed to maintain its cash payout to shareholders even during the height of the crisis.
Sun Life Financial Inc: More Dividend Hikes to Come
The best part is, even after 150 years in business, Sun Life Financial is still growing. Over the last five years, the company's underlying net income increased at a compound annual growth rate of 15%. (Source: "BMO Fixed Income Conference," Sun Life Financial Inc, op cit.)
Growth has continued to the current year. In the second quarter of 2018, Sun Life Financial generated CA$729.0 million in underlying net income, representing another 5.8% increase year-over-year. (Source: "Sun Life Financial Reports Second Quarter 2018 Results," Sun Life Financial Inc, August 8, 2018.)
Notably, the company's insurance sales, its biggest business, grew 12% year-over-year. Sun Life's assets under management stood at CA$986.1 billion at the end of June, which was CA$42.3 billion more than a year earlier. For the quarter, the company achieved a dividend payout ratio of 40%.
According to management, Sun Life is targeting a medium-term earnings-per-share growth of eight percent to 10% while maintaining a dividend payout ratio between 40% and 50%. Since the company's payout ratio is already within its target range, future earnings growth will likely translate to higher dividends.